Completing blank fillable biopsychosocial is not difficult. Our experts developed our PDF tool to make it convenient and enable you to fill in any form online. Below are a few steps that you should follow:
Step 1: You should press the orange "Get Form Now" button at the top of this page.
Step 2: Now you are on the form editing page. You may edit and add text to the document, highlight specified content, cross or check certain words, include images, insert a signature on it, erase needless fields, or take them out completely.
Get the blank fill, able bio, psychosocial PDF and enter the information for every single part: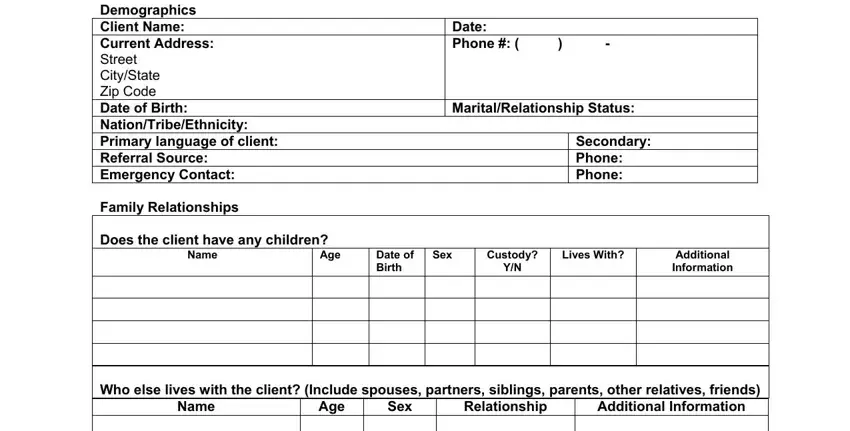 Provide the demanded information in the area Sex, Mother, Father, Siblings, Aunt Secondary, and Uncle, Grandparents
The application will ask you for particulars to effortlessly fill in the section Residential, Disability, Contact, Information Legal, Involvement Agency, and Phone, number
The Dates, In, pt, Out, pt Location, Reason, Completed, Surgeries, and Revised section has to be used to write down the rights or responsibilities of each party.

Finalize by reading these areas and typing in the suitable particulars: Yes, Poor, please, explain, below Fair, Good, Yes, Yes, Extended, Family, School, Community, Other Living, Situation Housing, Adequate, Housing, Overcrowded Housing, Dangerous, Incarcerated Ward, of, State, Tribal, Court, Homeless Dependent, on, Others, At, Risk, of and Homelessness.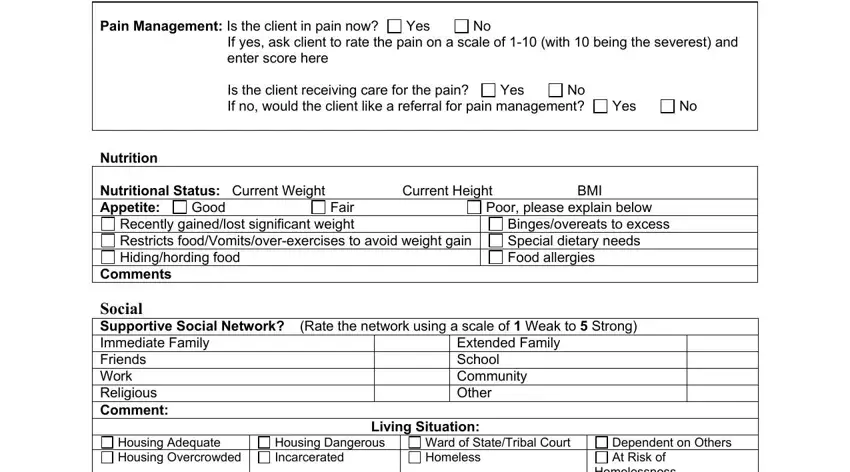 Step 3: If you are done, select the "Done" button to export your PDF form.
Step 4: To prevent all of the difficulties in the long run, you should create at the very least several copies of the form.