We used the most efficient software engineers to create our PDF editor. This application will help you create the broker price opinion form with no trouble and won't consume too much of your time. This simple instruction will assist you to learn how to start.
Step 1: Search for the button "Get Form Here" and hit it.
Step 2: The moment you enter the broker price opinion editing page, there'll be all of the functions you can take regarding your document within the upper menu.
If you want to prepare the form, provide the data the platform will ask you to for each of the appropriate parts: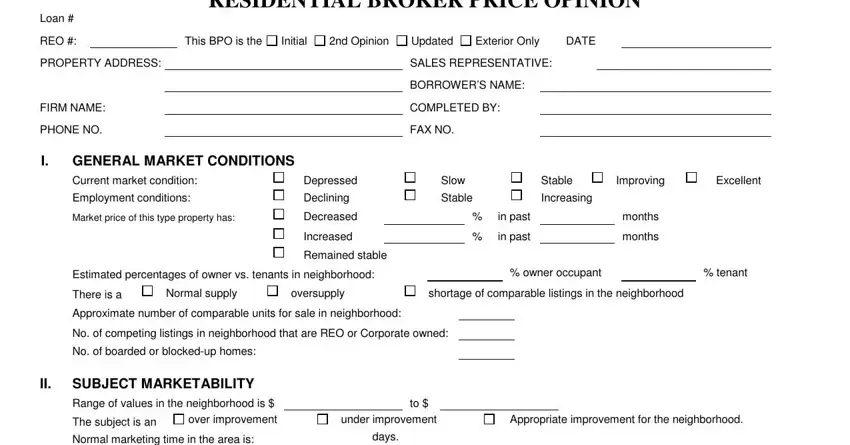 Fill out the Normal marketing time in the area, days, Are all types of financing, Has the property been on the, To the best of your knowledge, Yes, Yes, If no, If yes, list price (include MLS printout), Unit Type:, single family detached, condo, co, op and mobile home area using the details requested by the program.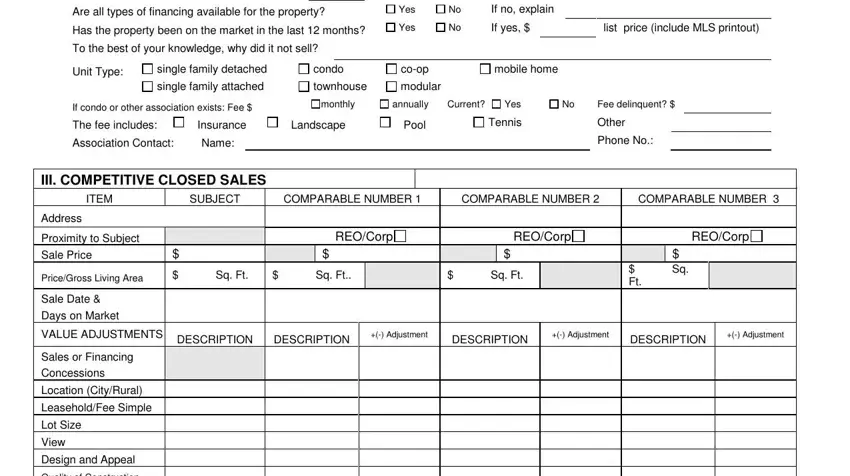 The software will ask you for data to effortlessly prepare the section DESCRIPTION, Total Bdm, s Sq, Baths, Sale Date & Days on Market VALUE, DESCRIPTION, Total Bdm, s Baths, Baths, DESCRIPTION, Total Bdm, s Sq, Baths, Total Bdm, s, Location City, Rural Leasehold, Fee Simple, Lot Size, and View.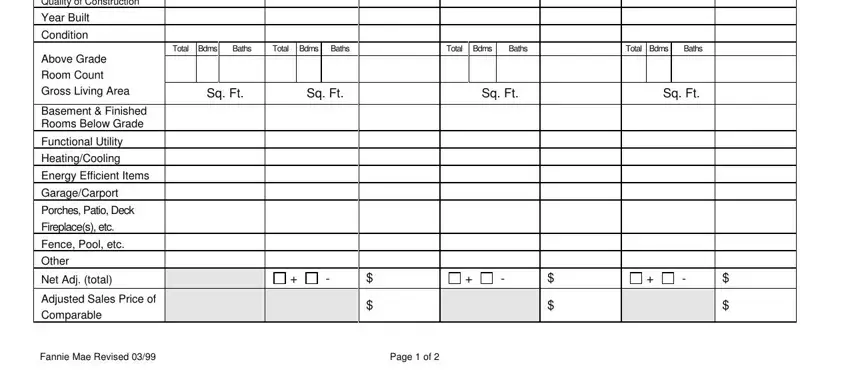 The field Page 1 of 2, Porches, Fence, Other, Net Adj, and Adjusted Sales Price of Comparable should be where one can include all sides, ' rights and responsibilities.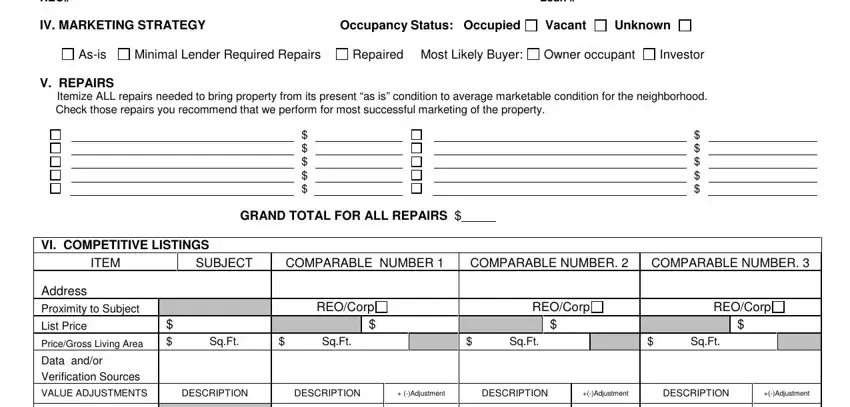 Finish by reviewing the next sections and filling them out as needed: REO# IV, Minimal Lender Required Repairs, Occupancy Status: Occupied, Repaired Most Likely Buyer:, Owner occupant, Unknown, Loan #, Vacant, Investor, As, is GRAND TOTAL FOR ALL REPAIRS $, ITEM, Address, Proximity to Subject, and List Price.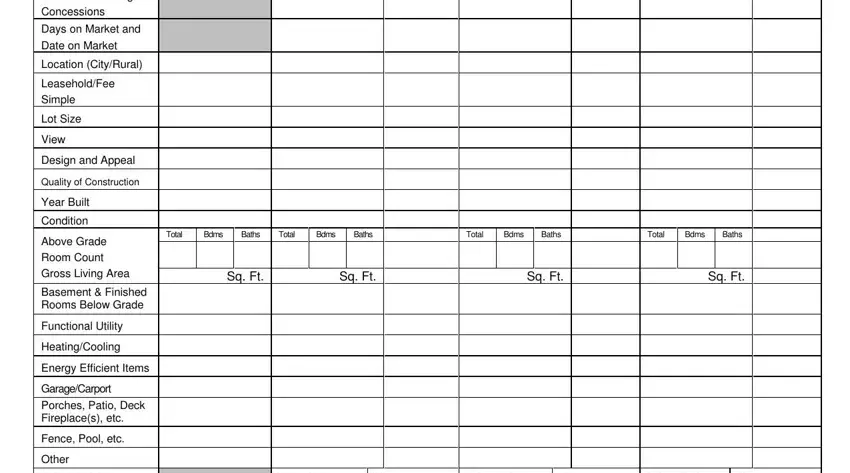 Step 3: As soon as you choose the Done button, your ready form can be transferred to all of your gadgets or to email given by you.
Step 4: Create at least several copies of the document to keep away from any sort of potential complications.