The california tax return filling out procedure is effortless. Our PDF editor lets you use any PDF file.
Step 1: Click on the "Get Form Here" button.
Step 2: You'll find each of the functions that it's possible to undertake on your file when you have entered the california tax return editing page.
Fill in the california tax return PDF and enter the information for each section: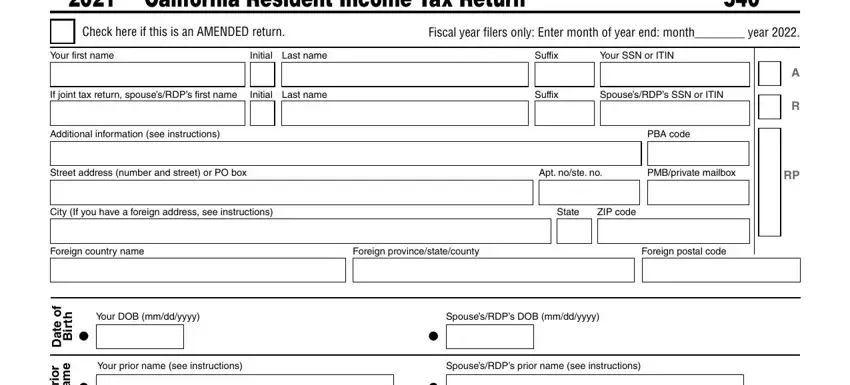 Provide the necessary details in the field e c n e d s e R, a p c n i r P, s u t a t S g n, i l i, If your address above is the same, Street address (number and street), Apt, City, State, ZIP code, If your California filing status, Single, Married, RD, P filing jointly, Head of household (with qualifying, and Qualifying widow, er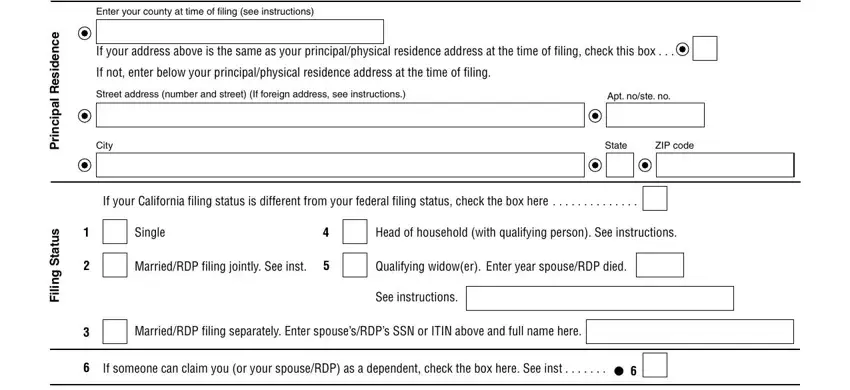 You will be requested to provide the data to let the system prepare the box s n o i t p m e x E, For line 7, 7 Personal: If you checked box 1, 8 Blind: If you (or your, if both are visually impaired, 9 Senior: If you (or your, if both are 65 or older, X $129 =, X $129 =, X $129 =, Whole dollars only, and Form 540 2021 Side 1.

The Your name:, Your S, SN or IT, IN 10 Dependents: Do not include, Dependent 1, Dependent 2, Dependent 3, First Name, Last Name, S, SN, Total dependent exemptions , X $400 =, 11 Exemption amount: Add line 7, s n o i t p m e x E, e m o c n, and e b a x a T area needs to be applied to note the rights or responsibilities of both parties.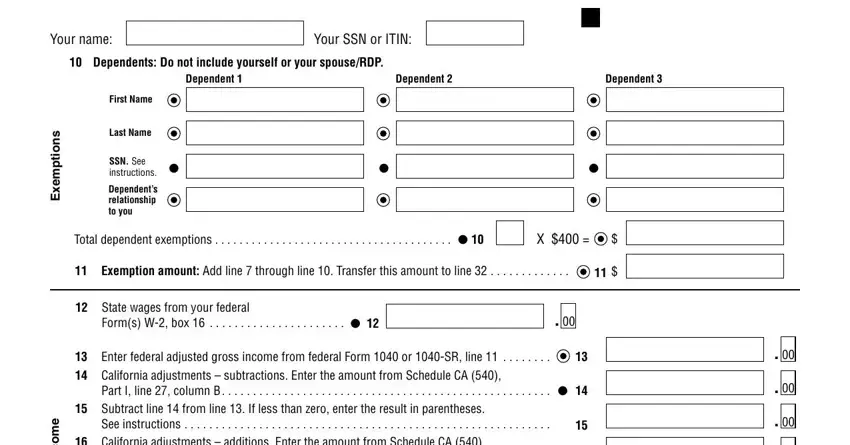 End up by analyzing the next areas and preparing them as required: x a T, s t i d e r C, a c e p S, • • Your California itemized, 19 Subtract line 18 from line 17, If less than zero, 31 Tax, Tax Table, FT, B 3800, Tax Rate Schedule, FT, B 3803 , 32 Exemption credits, $212, 33 Subtract line 32 from line 31, and 34 Tax.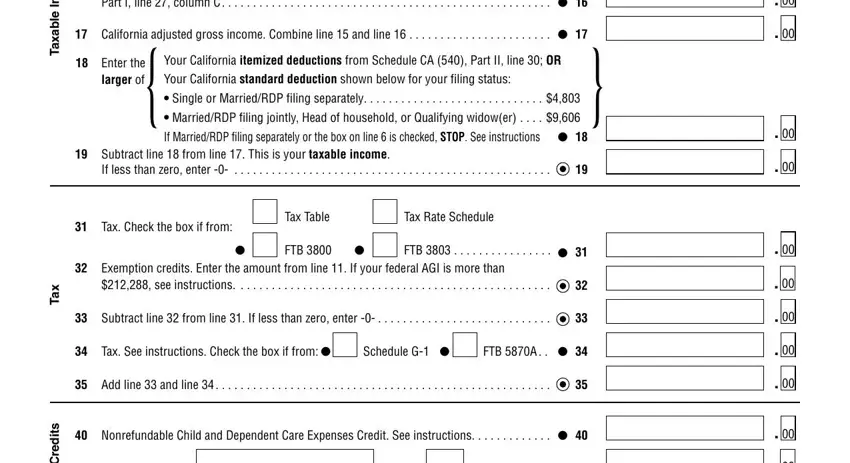 Step 3: After you have clicked the Done button, your file is going to be readily available transfer to any kind of gadget or email you identify.
Step 4: You will need to make as many duplicates of your file as you can to prevent possible misunderstandings.