We've used the efforts of the best computer programmers to build the PDF editor you are about to apply. The application allows you to fill out the lic403a file easily and don't waste valuable time. All you should undertake is adhere to these particular simple instructions.
Step 1: Choose the orange button "Get Form Here" on the webpage.
Step 2: You can now change your lic403a. This multifunctional toolbar will let you add, erase, customize, and highlight text or undertake other commands.
You should type in the next information to create the lic403a PDF: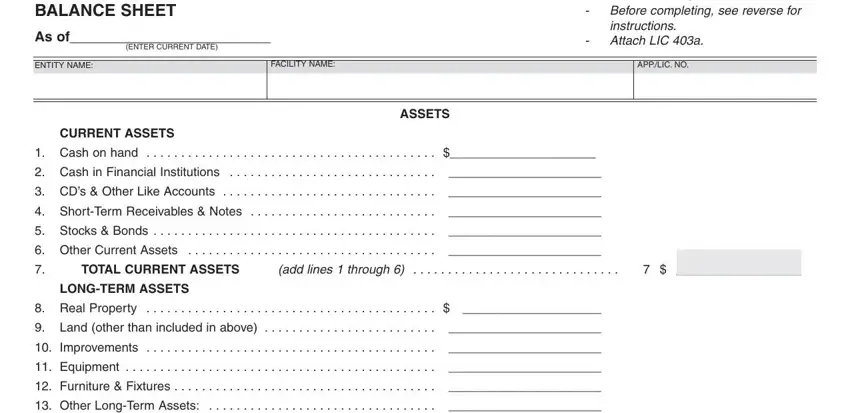 Type in the information in the TOTAL LONG-TERM ASSETS, (add lines 8 through, (add lines 7 and, LIABILITIES AND EQUITY, LIABILITIES, (add lines 19 through 26) , and EQUITY field.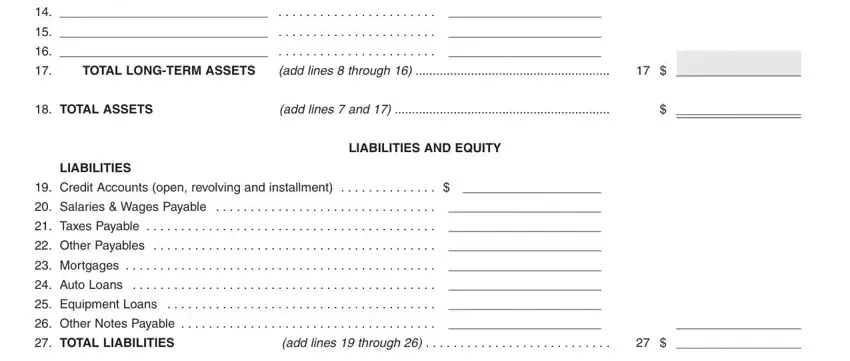 You'll have to write particular information inside the box EQUITY, (subtract line 27 from line 18) , I declare under penalty of perjury, PREPARED BY:, TITLE:, APPLICANT/LICENSEE SIGNATURE:, DATE:, LIC 403 (7/11), and PAGE 1 OF 2.

Step 3: Choose the "Done" button. Next, you can export your PDF file - upload it to your electronic device or forward it by using email.
Step 4: Get as much as a couple of copies of your document to stay away from any specific potential difficulties.