You'll be able to fill in application concealed justice easily with our PDF editor online. To have our editor on the forefront of convenience, we aim to put into operation user-driven capabilities and improvements on a regular basis. We are routinely pleased to receive feedback - play a vital role in revolutionizing PDF editing. With a few basic steps, you are able to start your PDF journey:
Step 1: Simply hit the "Get Form Button" in the top section of this webpage to get into our form editing tool. This way, you'll find everything that is necessary to work with your file.
Step 2: The tool offers the capability to work with your PDF form in various ways. Transform it with your own text, correct existing content, and include a signature - all when you need it!
It's an easy task to finish the document using this detailed guide! Here's what you want to do:
1. It is important to fill out the application concealed justice accurately, so be attentive when filling out the segments comprising all of these fields: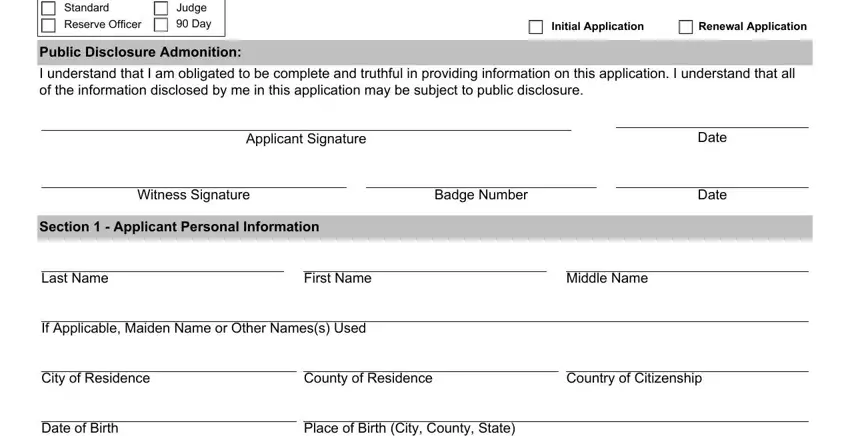 2. Right after filling in this step, go to the next stage and enter the essential particulars in all these blanks - Date of Birth, Place of Birth City County State, Height, Weight, Eye Color, Hair Color, Section Applicant Clearance, Do you now have or have you ever, YES, Issuing Agency, Issue Date, CCW No, Have you ever applied for and, YES, and Agency Name.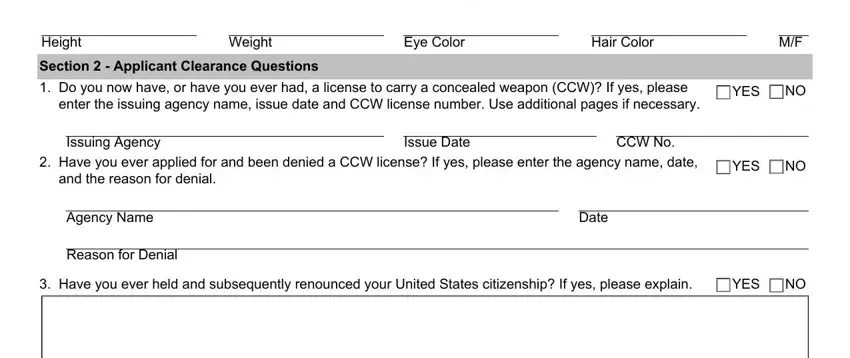 3. In this step, examine Are you now or have you been a, YES, Are you now or have you been, YES, Are you on probation or parole, YES, List all traffic violations, Date, ViolationAccident, Agency, and Citation No. Each one of these must be taken care of with greatest precision.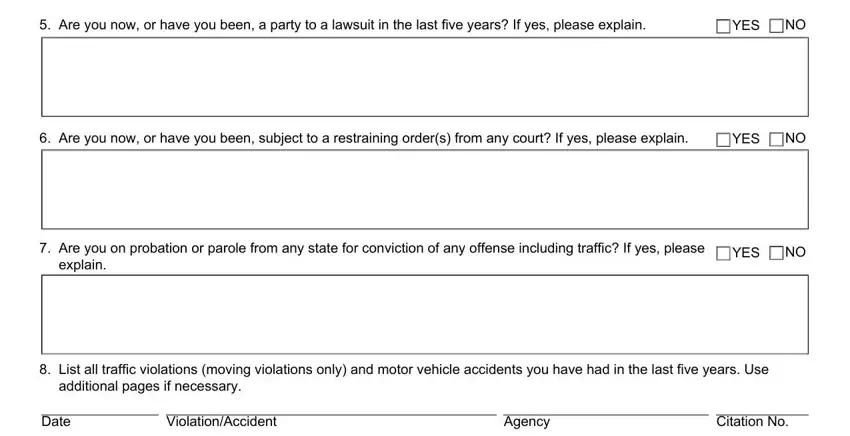 4. It's time to fill in the next portion! In this case you have these Date, Date, Date, Date, ViolationAccident, ViolationAccident, ViolationAccident, ViolationAccident, Agency, Agency, Agency, Agency, Citation No, Citation No, and Citation No fields to complete.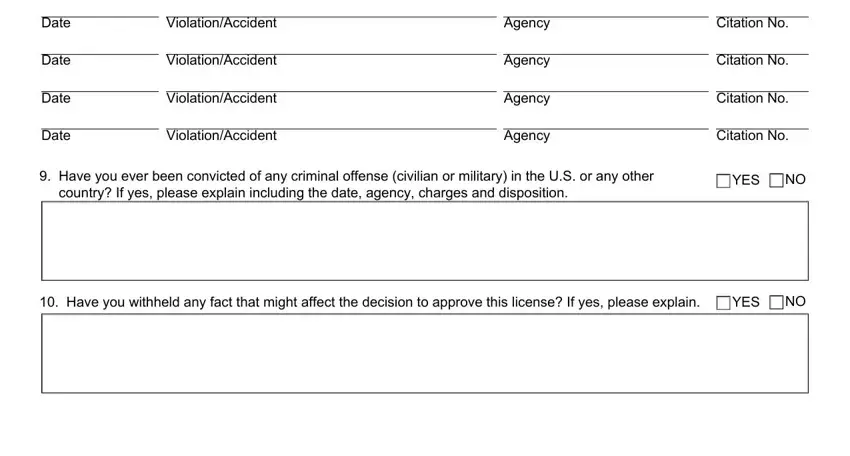 5. As you near the completion of this file, you'll find just a few extra points to complete. Mainly, List below the weapons you desire, Make, Make, Make, Model, Model, Model, Caliber, Serial Number, Caliber, Serial Number, Caliber, Serial Number, Section CCW License Conditions, and The licensee is responsible for must all be filled in.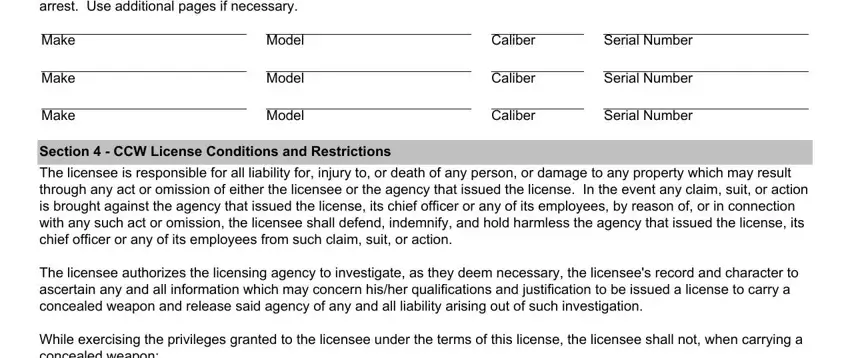 Regarding Make and Caliber, be certain that you do everything properly in this current part. These are certainly the key fields in the form.
Step 3: Right after proofreading the entries, press "Done" and you're good to go! Try a free trial subscription with us and get direct access to application concealed justice - available in your personal account page. Here at FormsPal, we aim to ensure that your details are maintained secure.