vt fish and wildlife department can be completed online without any problem. Simply make use of FormsPal PDF tool to complete the task right away. Our editor is continually evolving to grant the best user experience possible, and that's thanks to our dedication to continuous improvement and listening closely to user opinions. This is what you will have to do to start:
Step 1: First, access the pdf tool by clicking the "Get Form Button" in the top section of this webpage.
Step 2: With the help of our online PDF tool, it is easy to do more than merely fill out forms. Try all of the features and make your documents look professional with customized text incorporated, or optimize the original input to excellence - all that comes with the capability to add stunning images and sign the file off.
Be attentive while filling in this document. Make certain all mandatory fields are done properly.
1. Firstly, once completing the vt fish and wildlife department, start out with the form section that includes the next fields: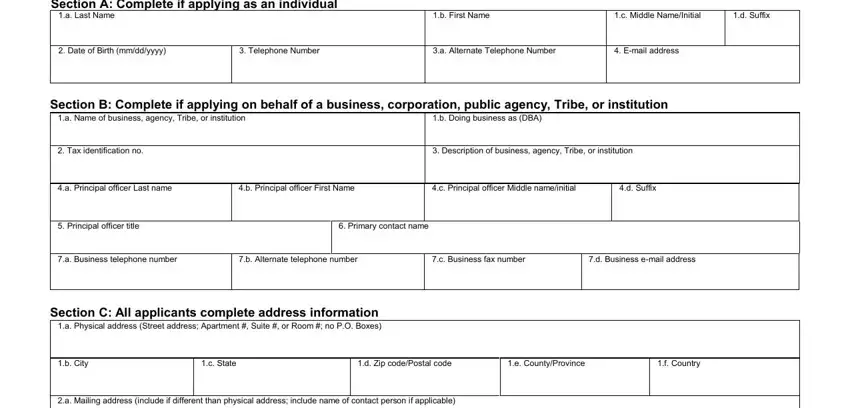 2. When this segment is complete, you should insert the required specifics in b City, c State, d Zip codePostal code, e CountyProvince, fCountry, Section D All applicants MUST, Attach the nonrefundable, Signature of applicantPrincipal, Rev, Page of, and Please continue to next page in order to move forward further.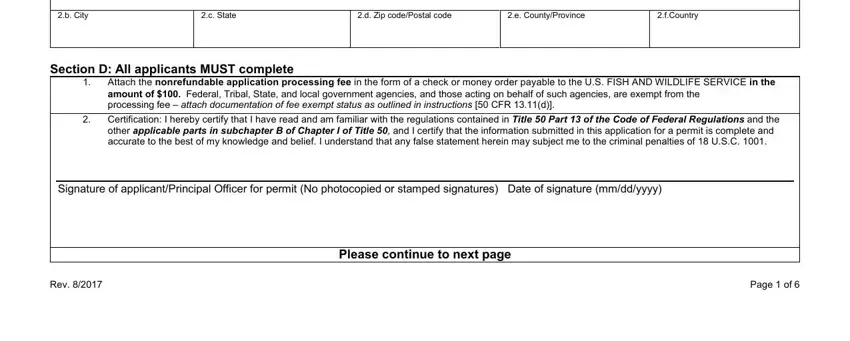 3. This third step is normally straightforward - complete all of the blanks in Electronic submission of, I will be submitting documents, Name and address where you wish, expedited shipping please enclose, Who should we contact if we have, Disqualification factor A, athe Lacey Act the Migratory Bird, Yes, and If you answered Yes to Question to complete this segment.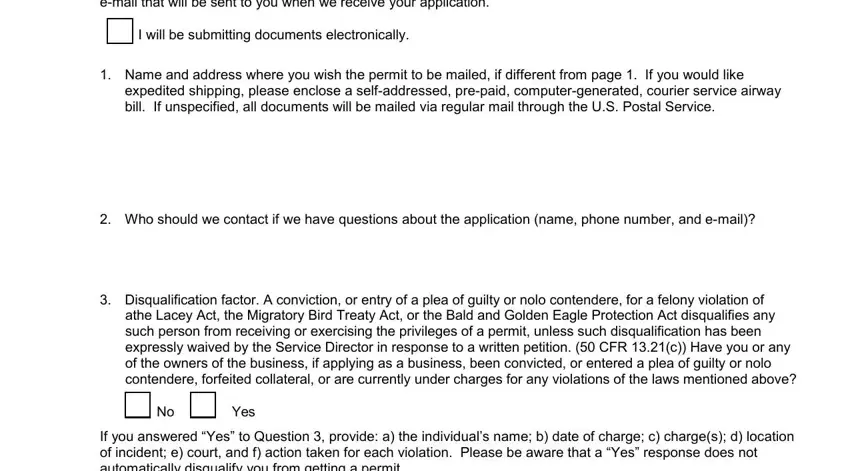 4. Filling out If you answered Yes to Question, Rev, and Page of is vital in this fourth stage - ensure that you invest some time and fill out every single empty field!

5. Finally, this final subsection is precisely what you have to finish prior to finalizing the document. The fields here are the next: from the Wild or captive bred, Alligator mississippiensis, American alligator, Ursus arctos, Canis lupus, Alaskan brown bear, Alaskan gray wolf, Lynx rufus, Bobcat, Lynx canadensis, Lynx, Lontra canadensis, River otter, Skins of these native species, and Applicants residing or located.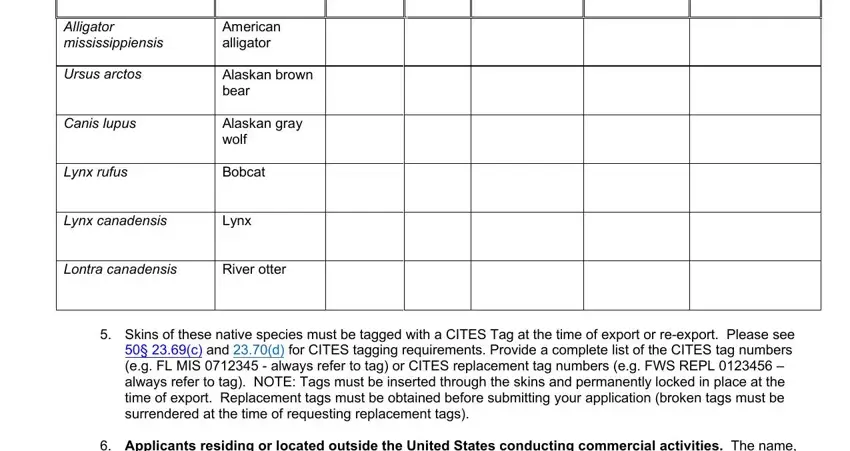 People often get some points incorrect while filling out Bobcat in this part. Ensure you read twice whatever you enter here.
Step 3: Make certain the information is correct and click "Done" to progress further. Sign up with us now and easily obtain vt fish and wildlife department, set for download. All modifications you make are preserved , so that you can modify the pdf at a later time if necessary. FormsPal is focused on the privacy of all our users; we make sure all personal information going through our tool stays confidential.