The hra veba claim form filling in course of action is quick. Our software allows you to use any PDF form.
Step 1: Choose the button "Get Form Here".
Step 2: When you have entered the editing page hra veba claim form, you should be able to find each of the actions intended for the form at the upper menu.
To be able to complete the hra ve, ba claim form PDF, enter the content for all of the segments: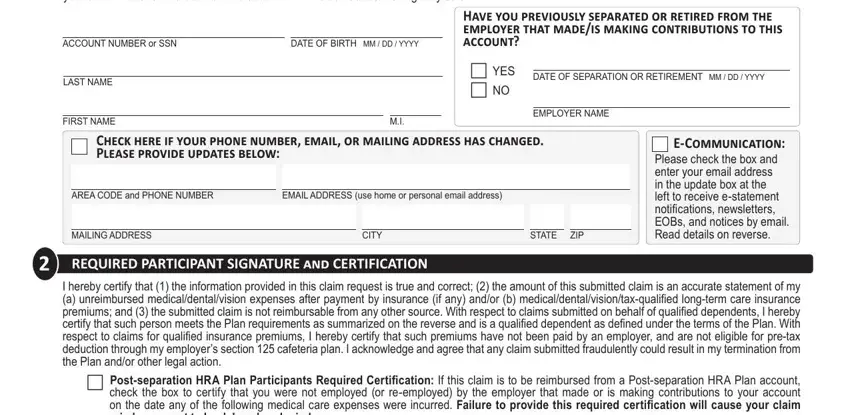 Include the required information in the c Post, separation HRA Plan, PARTICIPANT SIGNATURE, PATIENT INFORMATION (covered, LAST NAME, FIRST NAME c Male c Female, DATE OF BIRTH MM / DD / YYYY, DATE MM / DD / YYYY, PHONE NUMBER WHERE I CAN BE REACHED, This informaTion is required by, Is this person currently, NAME EXACTLY AS IT APPEARS ON, MEDICARE ID NUMBER HI, CN PART A EFFECTIVE DATE, PART B EFFECTIVE DATE, and REIMBURSEMENT REQUEST FOR field.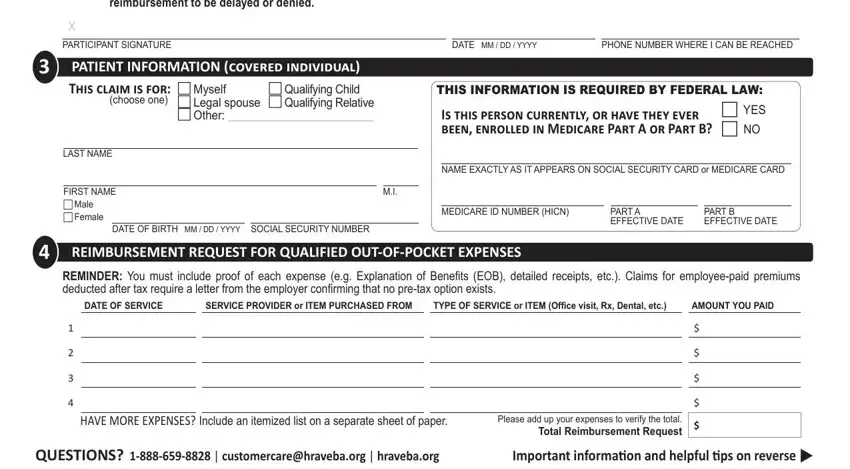 Step 3: Hit "Done". It's now possible to export your PDF form.
Step 4: You can generate copies of your file toprevent any kind of possible future difficulties. Don't get worried, we do not publish or check your information.