Creating the po box 85008 bellevue wa 98015 form is not hard with this PDF editor. Keep up with the next actions to get the document ready in no time.
Step 1: Choose the "Get Form Here" button.
Step 2: So, you are on the form editing page. You may add content, edit current data, highlight certain words or phrases, put crosses or checks, add images, sign the form, erase unneeded fields, etc.
The PDF file you are going to create will cover the following areas: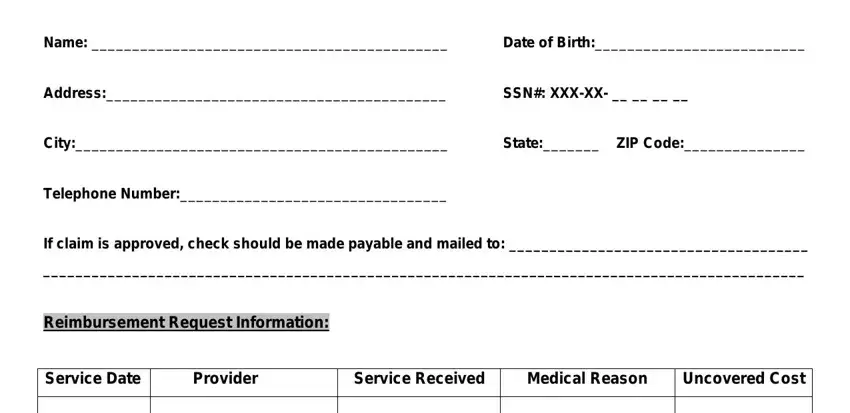 Include the demanded particulars in the YES, IF YES, YES, IF CLAIM IS DUE TO ACCIDENT STATE, HAS PATIENT BEEN TREATED FOR THIS, IF YES, YES, IF YES, REFERRING PHYSICIAN IF APPLICABLE, NAME AND ADDRESS OF OTHER, MEDICAL, YES, CHECK ONLY THOSE COVERED BY OTHER, SELF, SPOUSE, LIST THE DEPS, DATE OF BIRTH, DEPENDENT(S), POLICY NUMBER:, EFFECTIVE DATE:, IS PATIENT ELIGIBLE FOR MEDICARE, YES, IF YES, SOCIAL SECURITY NO, and PART 5: Complete for all I HEREBY part.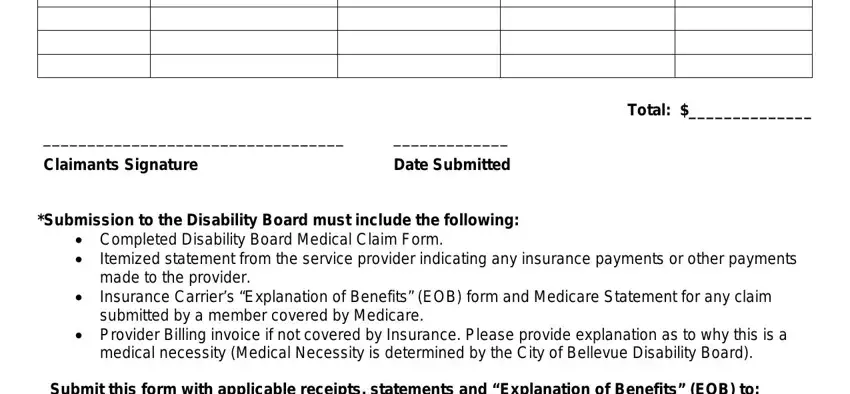 It is vital to write down specific information within the area EMPLOYEE SIGNATURE, PART 6: Claims Benefit Assignment, DATE, SIGNED (BY EMPLOYEE), I AUTHORIZE PAYMENT OR BENEFITS, SIGNED (BY PATIENT, DATE, and DATE.

Step 3: Choose the "Done" button. At that moment, it is possible to transfer your PDF document - download it to your device or deliver it by means of electronic mail.
Step 4: It could be simpler to create copies of your form. There is no doubt that we won't display or view your particulars.