The entire process of completing the cms 1490s claim form is pretty easy. We ensured our PDF editor is not difficult to work with and can help complete just about any PDF within minutes. Learn about several simple steps you'll have to take:
Step 1: Choose the orange button "Get Form Here" on the website page.
Step 2: Now you're on the document editing page. You may edit and add text to the file, highlight words and phrases, cross or check certain words, insert images, sign it, erase needless areas, or eliminate them entirely.
Fill out the cms 1490, s claim form PDF and provide the details for every single area: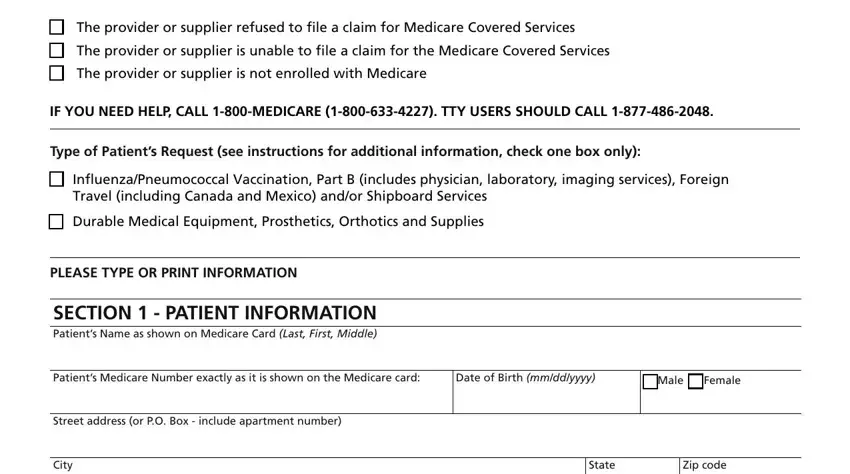 Enter the necessary data in the field DateofBirth, mm, dd, yyyy Male, Female, City, Telephone, number State, Zip, code and Form, CMS, S, version

Write down the obligatory data as you are on the area.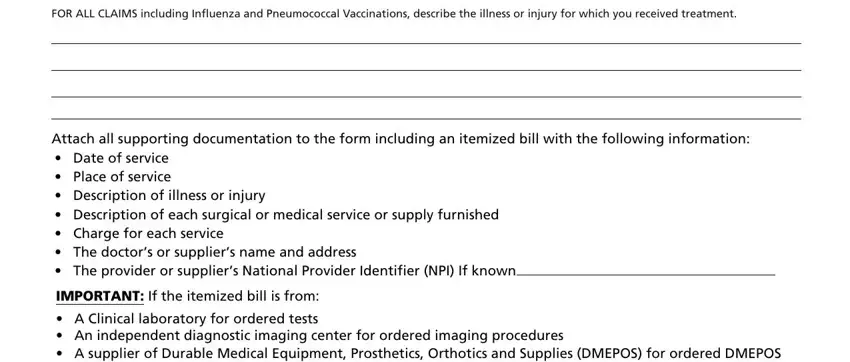 Please make sure to place the rights and obligations of the parties inside the Was, the, condition, related, to Yes, No, Employment Yes, No, Auto, Accident Yes, Yes, No, Other, Accident Yes, Yes, Yes, Name, of, other, Medical, Insurance and Policyholders, Name, Last, First, Middle space.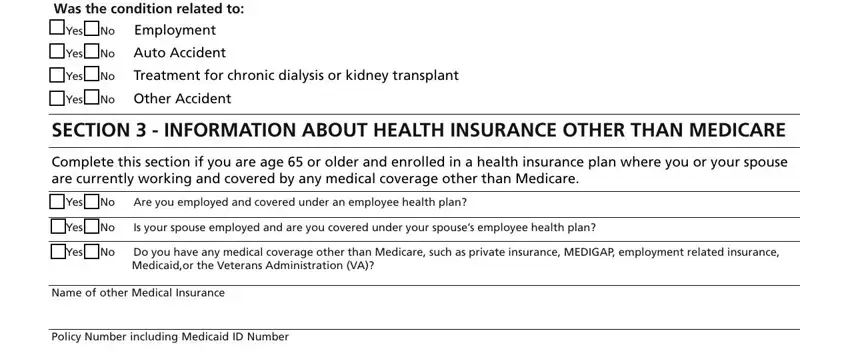 End by reading all of these areas and completing the proper data: City, State, Zip, code and Form, CMS, S, version

Step 3: As soon as you are done, choose the "Done" button to upload your PDF form.
Step 4: Generate copies of the form - it will help you keep clear of forthcoming challenges. And don't worry - we cannot distribute or check your data.