The PDF editor was developed with the intention of allowing it to be as simple and easy-to-use as it can be. The next actions are going to make completing the sample contract for deed florida download simple.
Step 1: On the following page, click the orange "Get form now" button.
Step 2: So you will be on your file edit page. You can include, customize, highlight, check, cross, add or remove areas or words.
These sections are what you will have to fill out to have the prepared PDF form.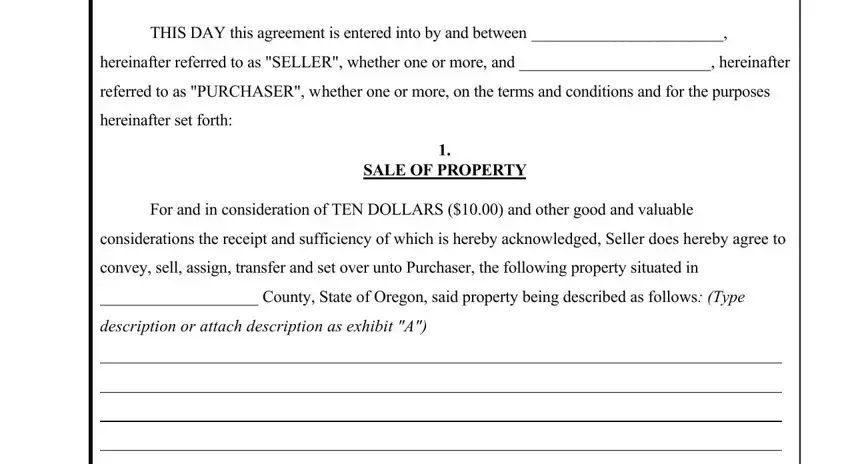 Type in the required details in the field Together with all rights of, ease, ment, s and rights benefiting, all tenements, fixtures, now on the premises, SUBJECT TO all recorded ease, ment, s, and and to all applicable building and.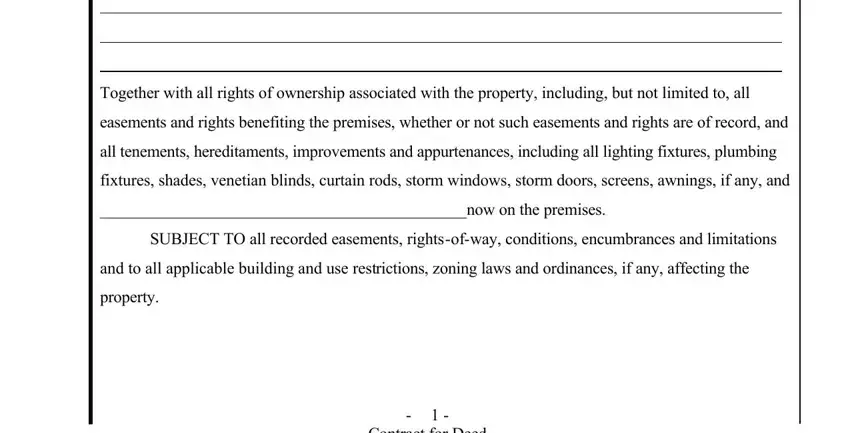 You'll have to note particular data within the field PURCHASE PRICE AND TERMS, The purchase price of the property, hereby agree to pay to the order, ($) upon execution of this, being due and payable as, (a), Balance payable in () monthly, Dollars ($) each, day of , (b), Balance payable, unpaid at the rate of per cent, dollars per month beginning on the, and same day of each month thereafter.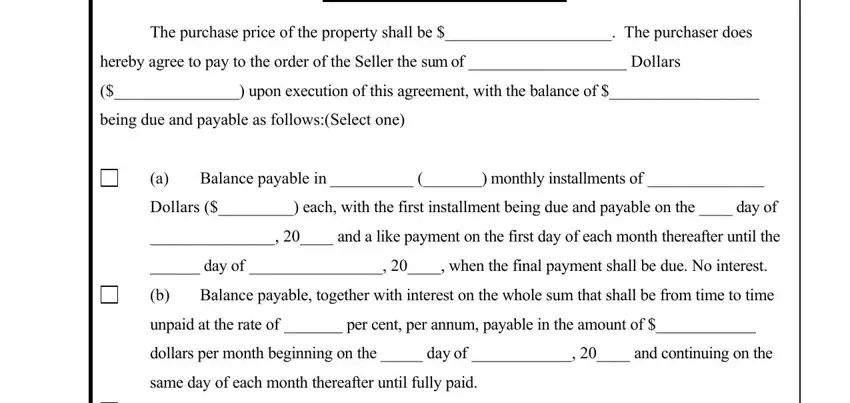 Indicate the rights and responsibilities of the parties in the paragraph (c), Balance payable, unpaid at the rate of per cent, dollars per month beginning on, day of , paid, If interest is charged, balance of payment shall be, TIME OF THE ESSENCE, Time is of the essence in the, and by Purchaser.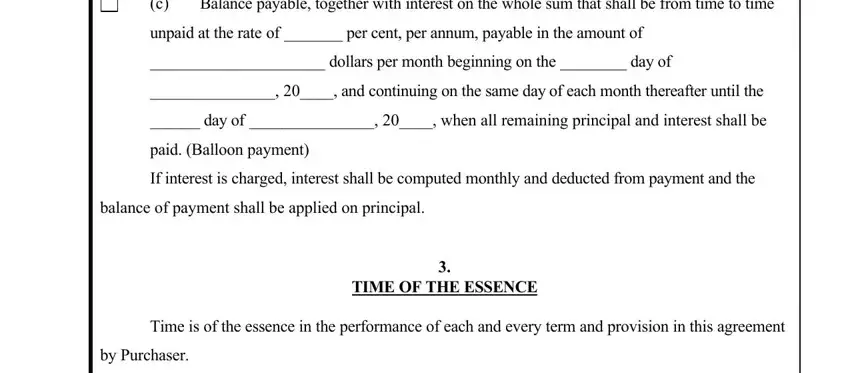 End by analyzing the following areas and filling them out as required: the term of this contract naming, Fire, maintained as follows: (Select one), (a), Purchaser shall obtain fire, (b), Seller shall obtain and pay for, than $ , amount so paid by Seller within, Should the Purchaser fail to pay, said buildings insured, expended shall be a lien on said, and Seller.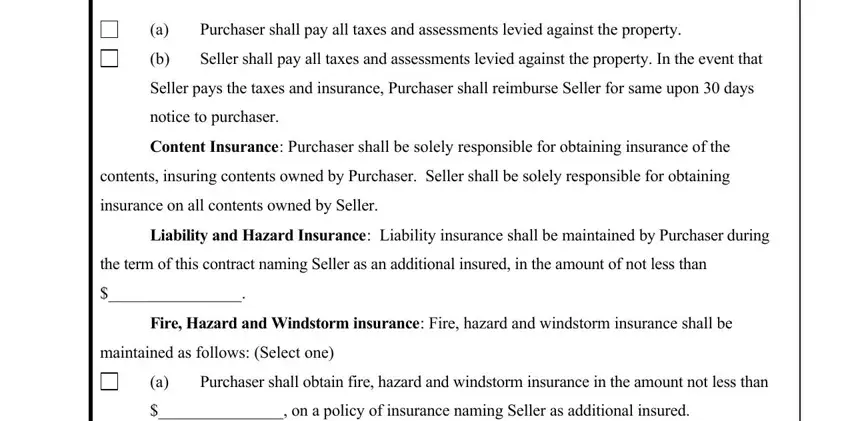 Step 3: Press the Done button to save the file. At this point it is ready for transfer to your electronic device.
Step 4: Make sure to keep away from potential difficulties by producing a minimum of a couple of duplicates of the form.