Whenever you intend to fill out pc 440 connecticut, it's not necessary to download any kind of programs - just give a try to our online tool. Our professional team is relentlessly endeavoring to improve the tool and ensure it is even better for people with its extensive functions. Enjoy an ever-improving experience today! With just several basic steps, you'll be able to start your PDF journey:
Step 1: First, access the pdf editor by clicking the "Get Form Button" in the top section of this site.
Step 2: As soon as you access the file editor, you will see the form ready to be filled out. Aside from filling out different blank fields, you might also perform many other actions with the Document, including writing any text, modifying the original textual content, inserting graphics, signing the form, and much more.
When it comes to blanks of this precise document, this is what you should consider:
1. Whenever submitting the pc 440 connecticut, make sure to complete all of the necessary fields in their corresponding part. This will help speed up the work, allowing for your information to be processed quickly and accurately.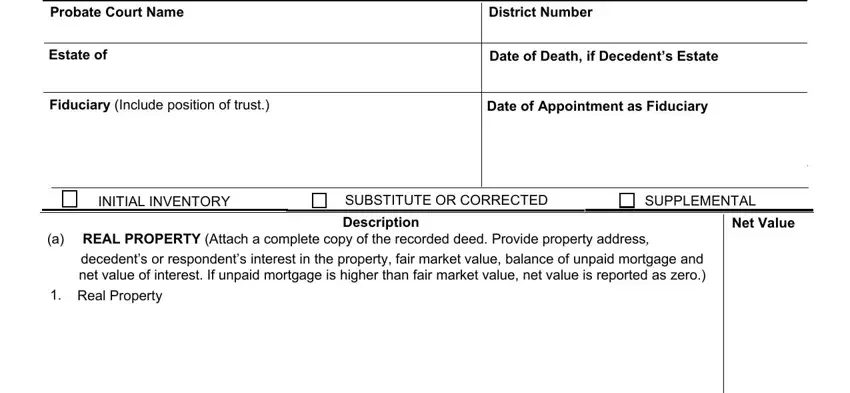 2. Once your current task is complete, take the next step – fill out all of these fields - b PERSONAL PROPERTY Motor, Bank Accounts Provide name of, account, and Stocks and Bonds Provide with their corresponding information. Make sure to double check that everything has been entered correctly before continuing!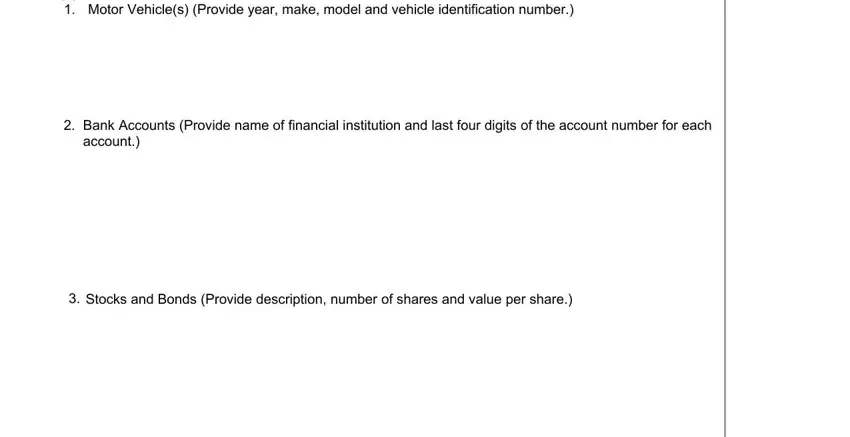 Regarding b PERSONAL PROPERTY Motor and Bank Accounts Provide name of, ensure that you review things here. Both these are the most important ones in this form.
3. This third section is considered quite uncomplicated, Other Personal Property Include, Total from Additional Sheets, For Use in Conservatorship Matters, Real Property Located Outside, Description, Total Market Value, Conserved PersonsMinors Interest, TOTAL, Inventory, and PC Page of - all of these form fields is required to be completed here.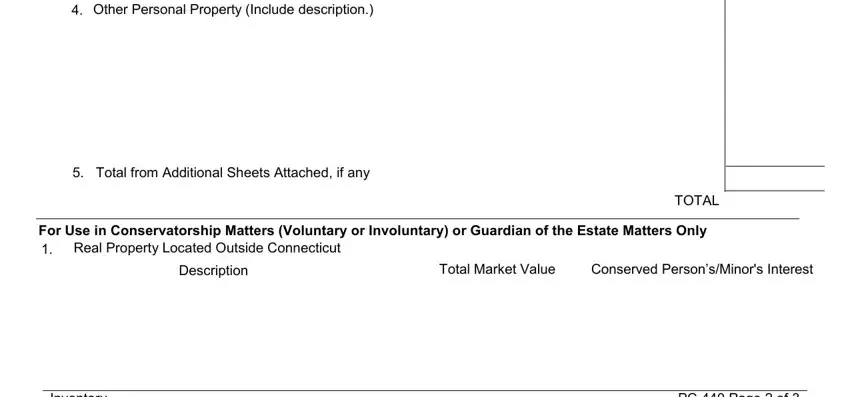 4. The form's fourth paragraph comes with the following form blanks to complete: Description, Total Market Value, Conserved PersonsMinors Interest, The representations contained, Signature of Fiduciary, Type or Print Name, and Date.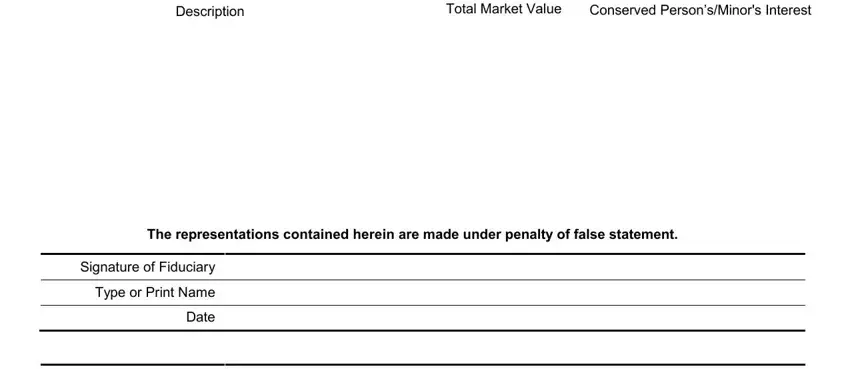 5. The document must be finished by filling out this segment. Here there can be found a full list of form fields that need appropriate details for your form usage to be accomplished: Signature of Fiduciary, Type or Print Name, Date, I hereby certify that I sent a, Rules of Procedure section, and CERTIFICATION.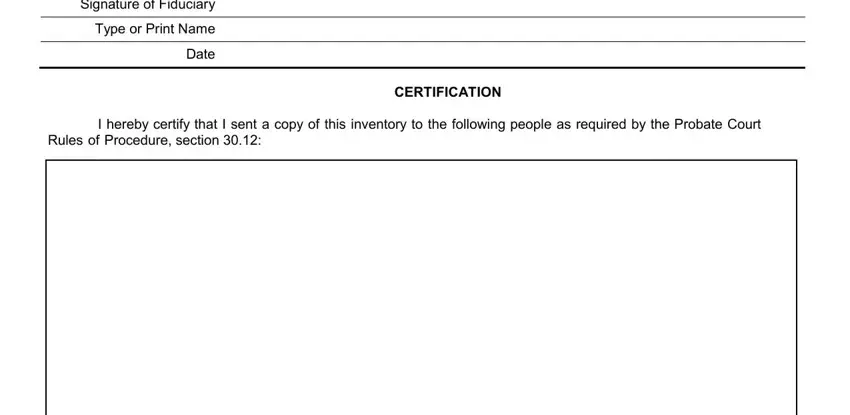 Step 3: Once you've reread the details you given, click on "Done" to complete your document creation. Create a 7-day free trial option at FormsPal and acquire immediate access to pc 440 connecticut - downloadable, emailable, and editable from your personal account. FormsPal is devoted to the personal privacy of our users; we make sure all personal data used in our tool continues to be confidential.