It's an easy task to fill out the Da Form 145 blanks. Our editor can make it nearly effortless to fill in any type of form. Down the page are the only four steps you'll want to take:
Step 1: Search for the button "Get Form Here" and select it.
Step 2: Once you have entered the Da Form 145 editing page you'll be able to find each of the functions you can perform regarding your file within the top menu.
Enter the details demanded by the system to create the document.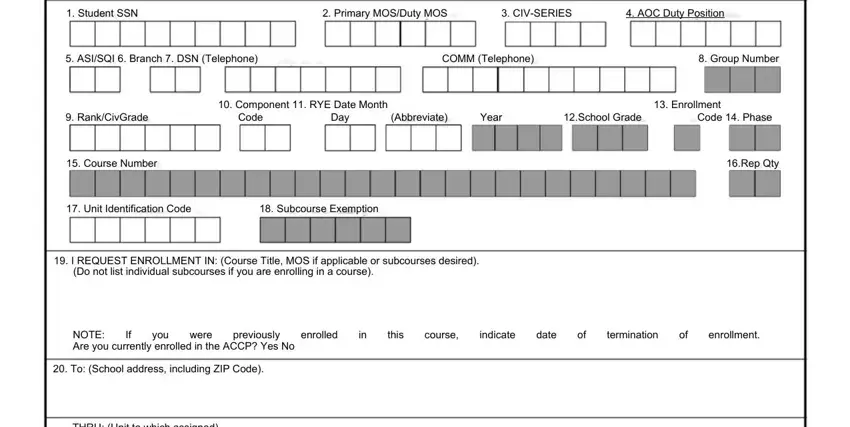 Add the required details in the Title of approving official, Unit Address Line Unit, Unit Address Line PO Box or, Unit Address Line City Post or, STATE or AEAPAA, ZIP, FROM Mailing address to which, Last Name, First Name, Middle Initial, Student Address Line Unit, Student Address Line PO Box or, Student Address Line City Post or, and STATE or AEAPAA ZIP field.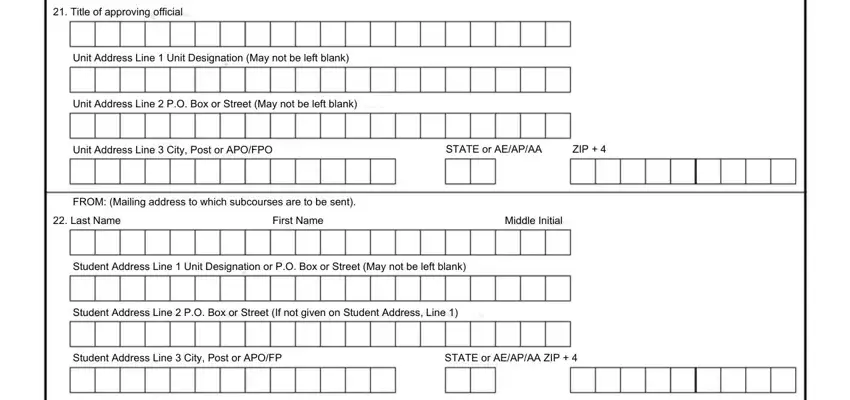 Be sure to identify the important information from the SCHOOL, TITLES OF RESIDENT OR NONRESIDENT, DATES, The Commander will verify the, I have reviewed DA PAM and, I further understand that, Signature of Applicant, I have reviewed the course, and for enrollment in this course section.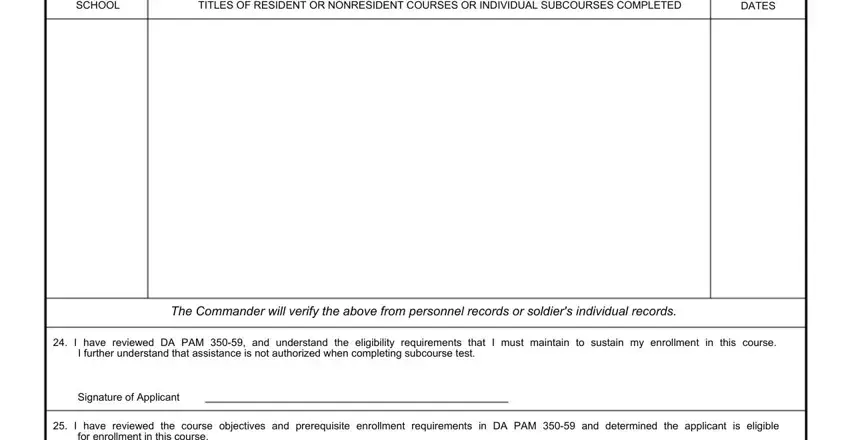 Step 3: Click the "Done" button. Now, it is possible to export the PDF document - download it to your device or deliver it through email.
Step 4: Come up with around two or three copies of your form to stay away from any kind of possible troubles.