atlantic beach bridge authority can be filled in very easily. Simply try FormsPal PDF tool to accomplish the job fast. To make our editor better and less complicated to utilize, we consistently come up with new features, taking into consideration suggestions coming from our users. With a few simple steps, you'll be able to start your PDF journey:
Step 1: Click on the "Get Form" button at the top of this webpage to open our tool.
Step 2: When you launch the file editor, there'll be the form prepared to be filled out. Aside from filling out various blank fields, you can also perform various other things with the form, namely putting on your own words, editing the original textual content, inserting images, signing the document, and a lot more.
With regards to the blanks of this particular form, here is what you need to know:
1. The atlantic beach bridge authority requires certain information to be entered. Be sure that the next blank fields are filled out: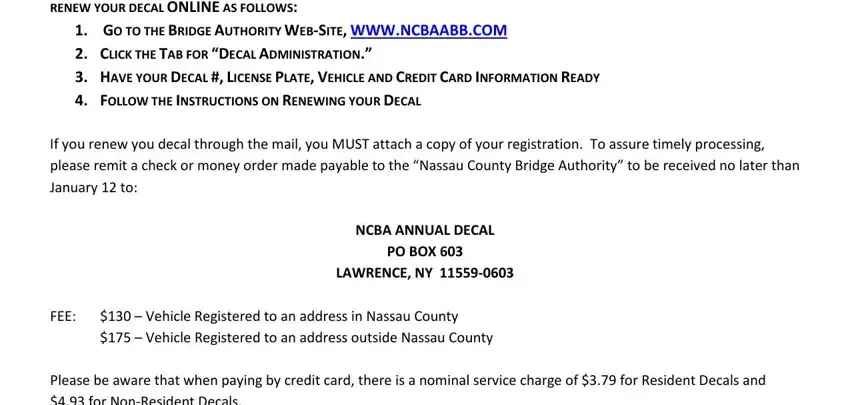 Step 3: Prior to addressing the next stage, check that all blanks have been filled out as intended. Once you establish that it is fine, click "Done." After setting up afree trial account here, it will be possible to download atlantic beach bridge authority or email it promptly. The PDF document will also be readily available in your personal account page with your modifications. With FormsPal, you can easily fill out documents without needing to get worried about personal information leaks or data entries being distributed. Our protected platform helps to ensure that your private data is kept safely.