We used the top web developers to make the PDF editor. Our software will let you create the employee disciplinary form without difficulty and won't take a lot of your energy. This easy-to-follow procedure will allow you to get going.
Step 1: Hit the "Get Form Now" button to begin.
Step 2: The form editing page is currently open. It's possible to add text or manage current data.
The PDF document you desire to create will contain the following segments: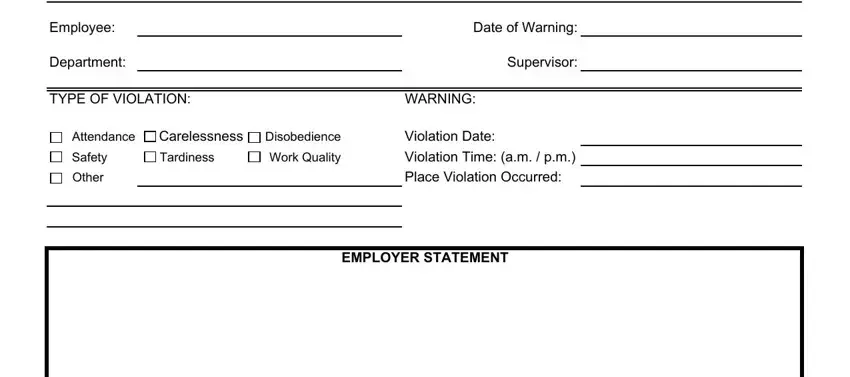 Put down the information in the EMPLOYEE STATEMENT, WARNING DECISION, Approved by:, Name, Title, Date, List All Previous Warnings (when, Previous Warning:, 1, st Warning, and I have read this "warning field.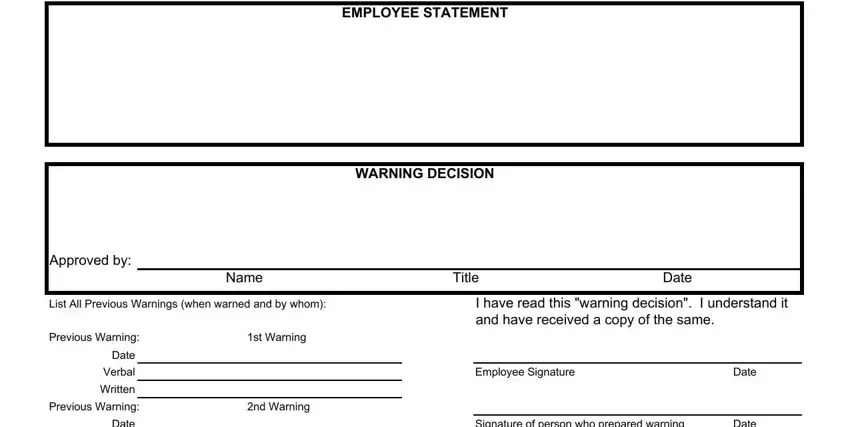 Focus on the considerable information about the Date, Verbal, Written, Previous Warning:, 2, nd Warning, Date, Verbal, Written, Employee Signature, Date, Signature of person who prepared, Date, Previous Warning:, 3, rd Warning, Supervisor's Signature, Date, Date, Verbal, Written, COPY DISTRIBUTION, Employee, HR Dept, and Supervisor area.

Step 3: Press the Done button to save your document. So now it is accessible for transfer to your device.
Step 4: It may be easier to create copies of your document. You can rest assured that we are not going to share or see your information.