Couple of tasks can be simpler than filling out documentation making use of our PDF editor. There is not much you should do to manage the printable dot physical forms document - just simply follow these steps in the next order:
Step 1: The following webpage contains an orange button saying "Get Form Now". Merely click it.
Step 2: Now, you can start modifying your printable dot physical forms. Our multifunctional toolbar is available to you - insert, eliminate, adjust, highlight, and perform many other commands with the content in the document.
To be able to prepare the document, provide the information the system will request you to for each of the following parts:

Feel free to provide your information within the segment .

The program will demand you to give some necessary details to effortlessly fill in the section ACUITY ACUITY, and UNCORRECTED CORRECTED UNC.

The field has to be applied to note the rights or responsibilities of both sides.

Finalize the file by analyzing the next fields: 7 PHYSICAL EXAMINATION 7, Height:, (in, (lbs, Name: Last, First, Middle, The presence of a certain, and Check YES if there are an.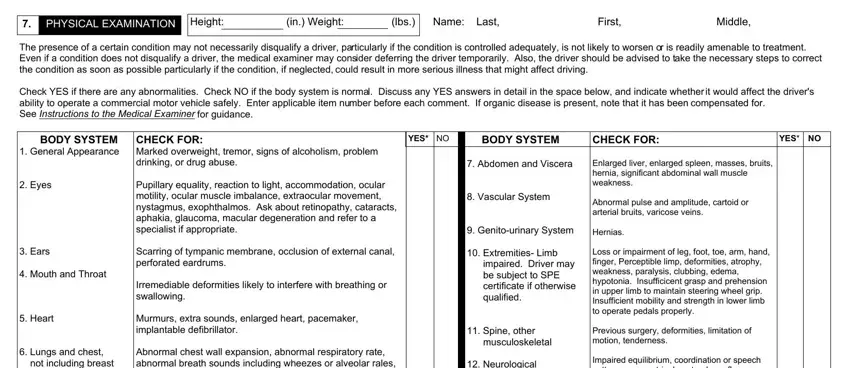 Step 3: Hit the "Done" button. Now you may transfer the PDF file to your device. In addition, you'll be able to forward it through email.
Step 4: It may be safer to create copies of your file. You can rest easy that we are not going to share or check out your data.