It won't be challenging to obtain e m audit printable with the help of our PDF editor. This is how you can easily build your template.
Step 1: Hit the button "Get form here" to open it.
Step 2: After you've accessed the editing page e m audit printable, you should be able to see all of the functions available for the document in the upper menu.
The PDF document you desire to complete will include the following sections: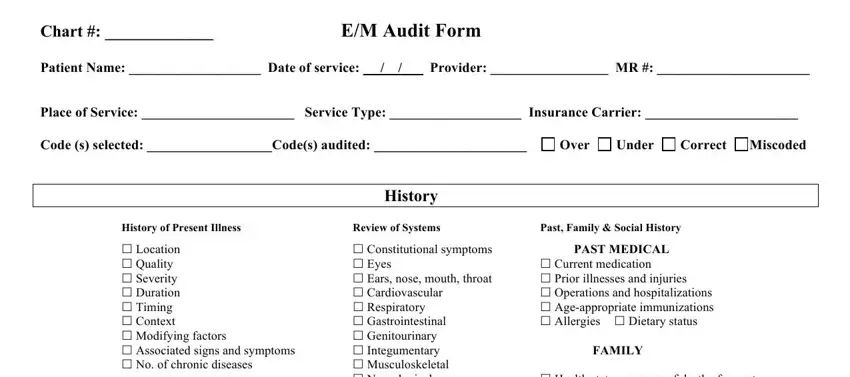 Provide the expected data in the PFS, H Form reviewed, PFS, H form reviewed, PFS, H form new, **Extended HP, I, Status of 3 chronic,  Living arrangements  Marital, History ______________, Constitutional  3 of 7, General Multi, System Examination, Gastrointestinal  Abd (+/- masses, and  R section.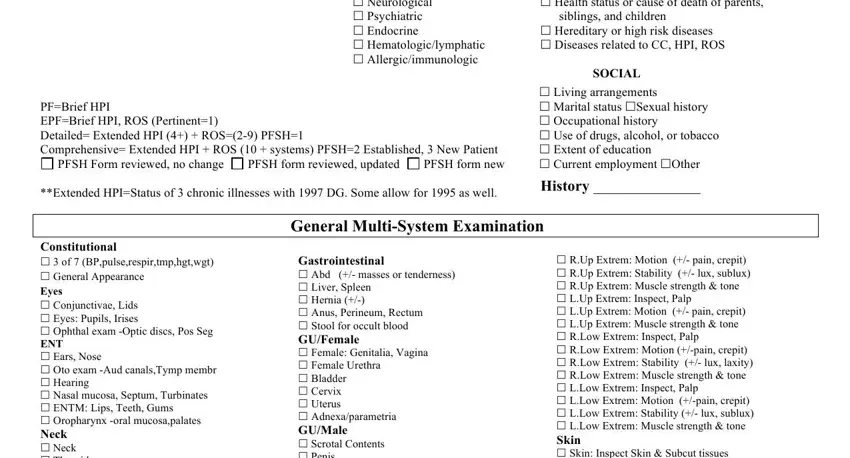 Inside the area dealing with Constitutional  3 of 7, Gastrointestinal  Abd (+/- masses, and  R, you need to note some essential details.

Inside the paragraph Minimal, Low, Moderate, High, MD, M ______________, Medical Decision Making Number of, Dictated Form Note signed, Handwritten Illegible, Other Services or Modalities:, and Comments, write down the rights and responsibilities of the sides.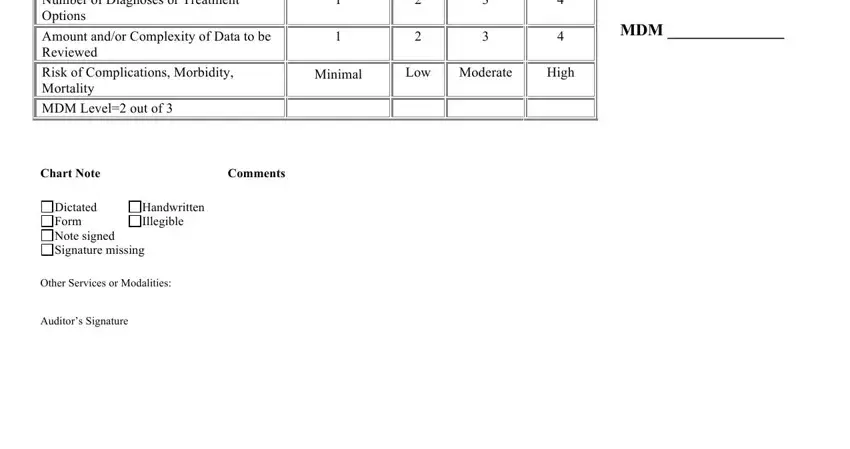 Step 3: Once you select the Done button, your prepared form may be exported to any kind of your gadgets or to email indicated by you.
Step 4: Come up with a copy of each single document. It can save you time and help you keep clear of problems in the future. Keep in mind, your details won't be shared or checked by us.