Few things can be quicker than creating forms applying this PDF editor. There is not much you should do to modify the fire audit report india form - merely adopt these measures in the following order:
Step 1: Select the button "Get form here" to open it.
Step 2: At this point, you're on the form editing page. You can add content, edit present details, highlight specific words or phrases, place crosses or checks, add images, sign the template, erase unnecessary fields, etc.
These sections are what you will have to fill out to get the prepared PDF document.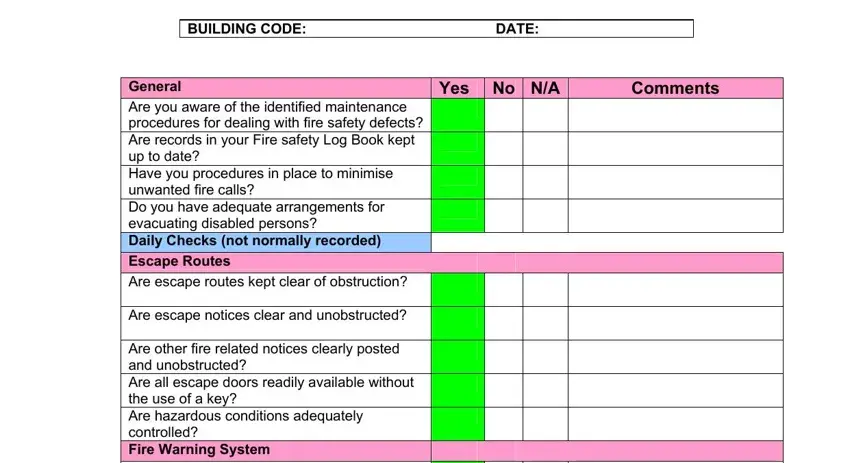 The program will require you to fill out the part.

You have to write some information within the area FireFighting, Equipment Escape, Routes Yes, NoN, A and Comments.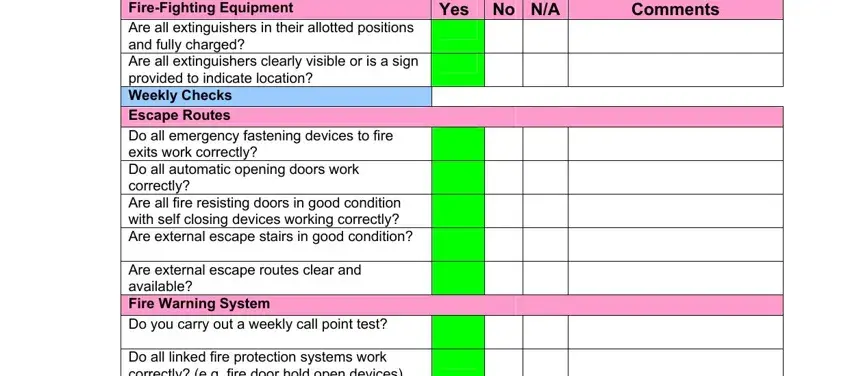 Inside the section Escape, Routes identify the rights and responsibilities of the sides.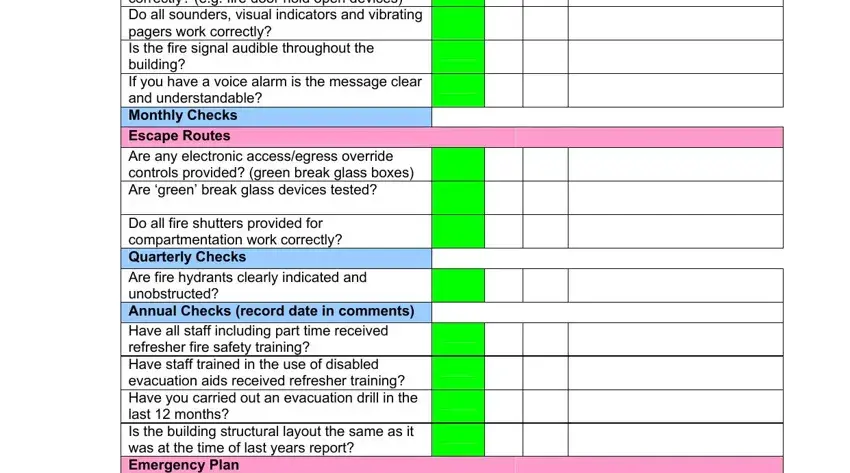 Prepare the file by reading the following areas: Fire, Safety, Unit, Mission, Statement and consequences, of, Fire

Step 3: As soon as you choose the Done button, your finished document can be transferred to any kind of your gadgets or to electronic mail provided by you.
Step 4: Create a duplicate of every different file. It will save you time and help you avoid concerns in the future. By the way, the information you have isn't revealed or checked by us.