Handful of things can be quicker than managing documents taking advantage of this PDF editor. There isn't much for you to do to modify the epf form 19 online file - merely adopt these measures in the following order:
Step 1: Click on the "Get Form Here" button.
Step 2: Now, it is possible to modify the epf form 19 online. This multifunctional toolbar enables you to add, get rid of, change, highlight, and also undertake similar commands to the words and phrases and fields within the form.
Complete the epf form 19 online PDF and type in the information for every part: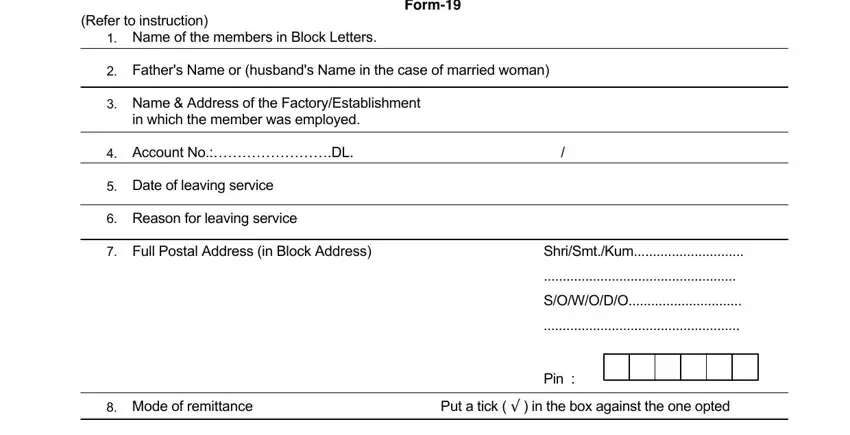 The system will expect you to submit the Certified that the particulars are, Date of joining of Establishment, Date of Birth, Contribution for the Current, Month, Contribution, Period of break if any, Month, Contribution, Period of break if any, Month, Wages, Month Wages, Employee, and Employers part.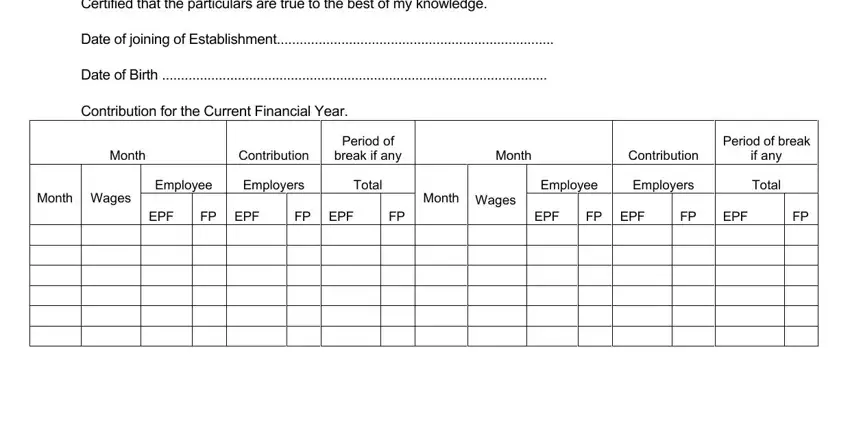 It's important to provide some data in the space ADVANCE STAMPED RECEIPT To be, Received a sum of Rs Rupees from, The space should be left blank, inCharge of SAO, Affix Rupee Revenue Stamp, Signature orLeft Right hand thumb, For the use of Commissioners Office, AC Settled in partFull Entered in, Clerk, Section Supervisor, PINo MOCheque Account No Section, and For use in Cash Section.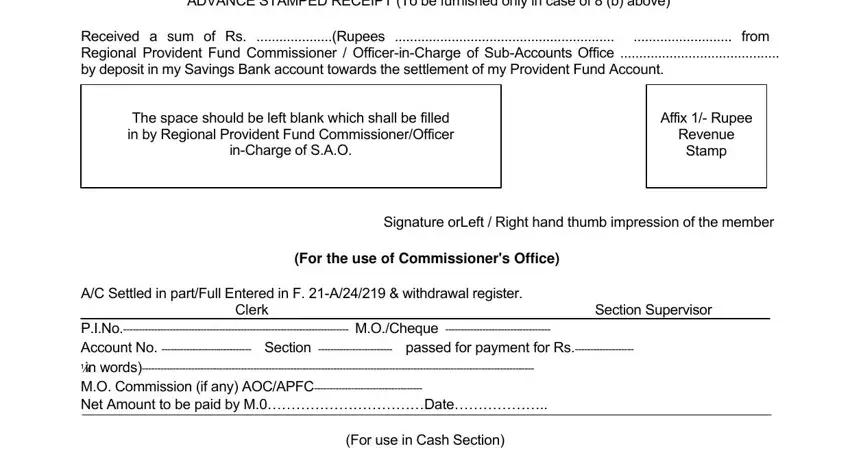 Step 3: Click the Done button to make sure that your finalized document can be transferred to any kind of electronic device you want or mailed to an email you indicate.
Step 4: You can generate copies of your document tokeep away from any type of possible future issues. You should not worry, we do not publish or watch your data.