It's easy to prepare the l t mf distributor empanelment online. Our editor was meant to be easy-to-use and assist you to fill in any form swiftly. These are the actions to follow:
Step 1: On the web page, select the orange "Get form now" button.
Step 2: Now, you can start modifying your l t mf distributor empanelment online. The multifunctional toolbar is readily available - insert, remove, transform, highlight, and undertake other commands with the text in the form.
For you to get the form, type in the information the application will request you to for each of the next parts:
Include the expected details in the Your current AUM Equity Balanced, ArN No, KEY EMPloYEES DETAIl wITh Email ID, Debt, Sr No, Name, Designation, Email ID, Contact Number Mobileland line, Gross Mobilisation done in the, No of Investor, CorPorATE, Bank Details Please attach a, Name of the Bank, and rETAIl field.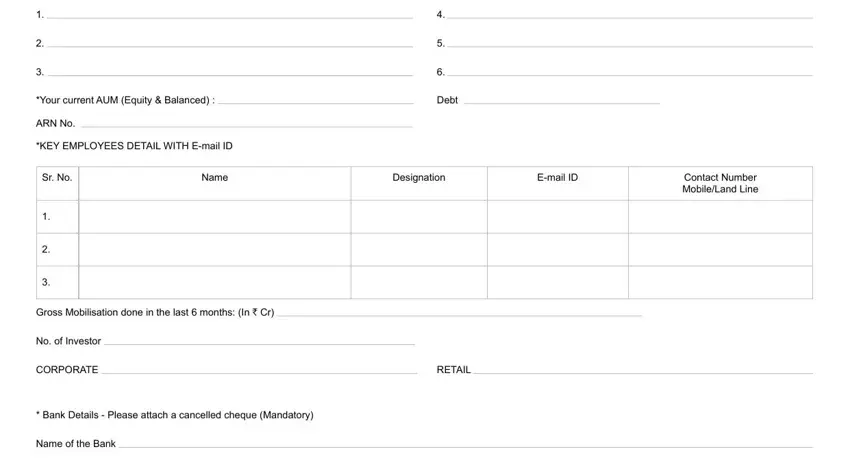 It's essential to put down some data within the section Branch, City, State, Account Type Please, Account No, Pin Code, Current, Savings, others, MICr Code, IFS Code, and Permanent Account Number PAN.

You'll need to describe the rights and responsibilities of each side in section For individuals and sole, Name, Address, relationship with Distributor, Declaration, Date of Birth of Nominee, Name of legal Guardian, Address of, legal Guardian, Signature of legal Guardian, we hereby declare that the, we shall abide by the terms and, Signature, and If on behalf of the company the.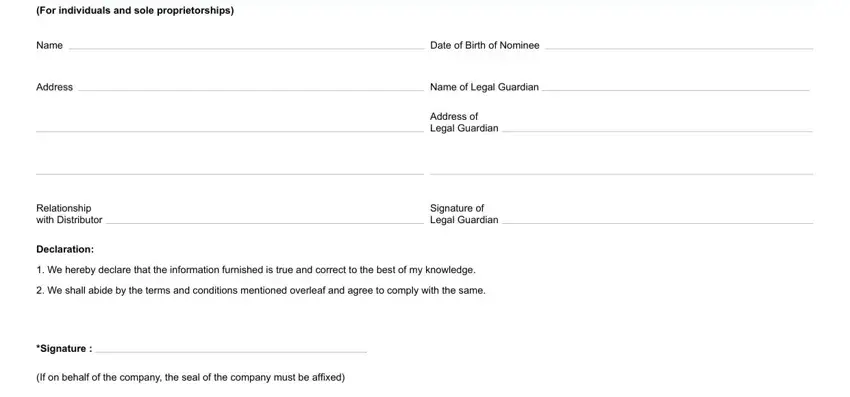 Terminate by checking all these fields and filling them out accordingly: Empanelment Form, ArN Card, PAN Card, Cancelled cheque copy as per bank, Details of Email ids contact, KYD acknowledgment letter, Nonindividual empanelment Pvt, Empanelment Form, Certiicate of Registration issued, Memorandum of AssociationArticles, PAN Card, Board resolution, list of authorized signatories, Cancelled cheque copy as per bank, and Details of Email ids contact.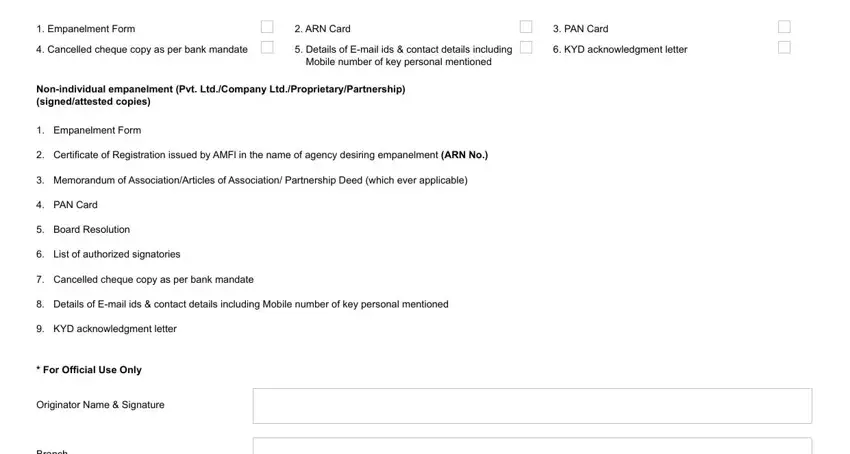 Step 3: When you choose the Done button, your prepared file can be transferred to any kind of your devices or to email provided by you.
Step 4: It could be safer to have duplicates of your form. You can rest assured that we are not going to share or check out your particulars.