This PDF editor was created with the goal of making it as effortless and user-friendly as it can be. The next steps are going to make filling up the florida family law financial affidavit quick and easy.
Step 1: Look for the button "Get Form Here" and click it.
Step 2: Once you enter the florida family law financial affidavit editing page, you'll see all of the actions you may take regarding your document at the upper menu.
To be able to fill in the florida family law financial affidavit PDF, enter the information for all of the segments: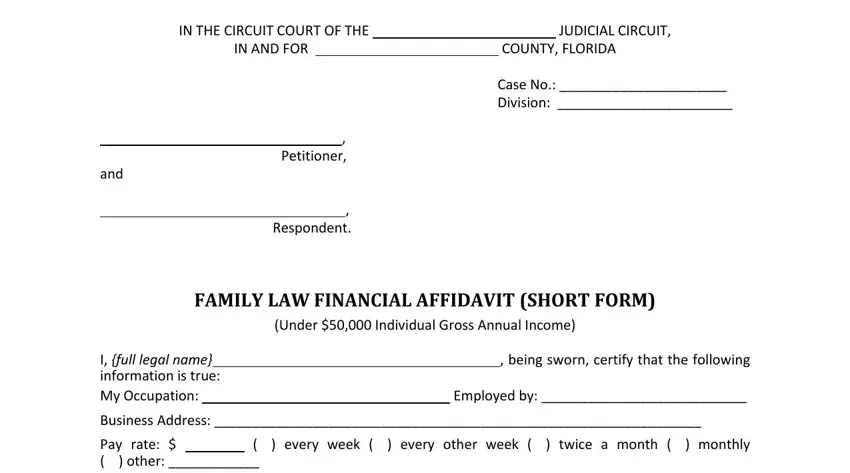 In the area Pay rate: $ ( ) every week ( ), Check here if unemployed and, SECTION I, Monthly bonuses, and corporations note the data which the software requests you to do.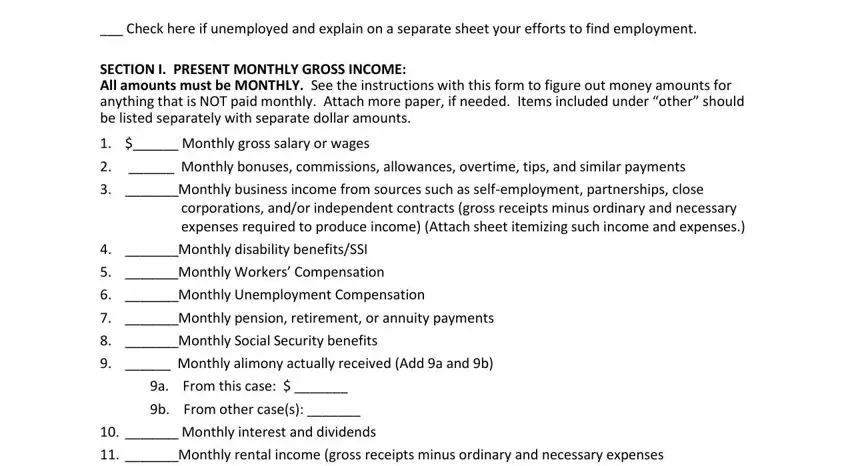 You need to insert certain data within the box Florida Family Law Rules of.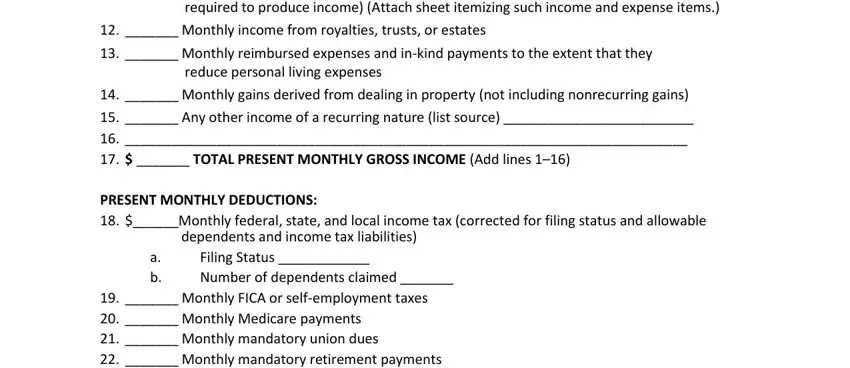 Take the time to place the rights and obligations of the parties inside the required to produce income), reduce personal living expenses, dependents and income tax, Filing Status Number of, and paid for any minor children of field.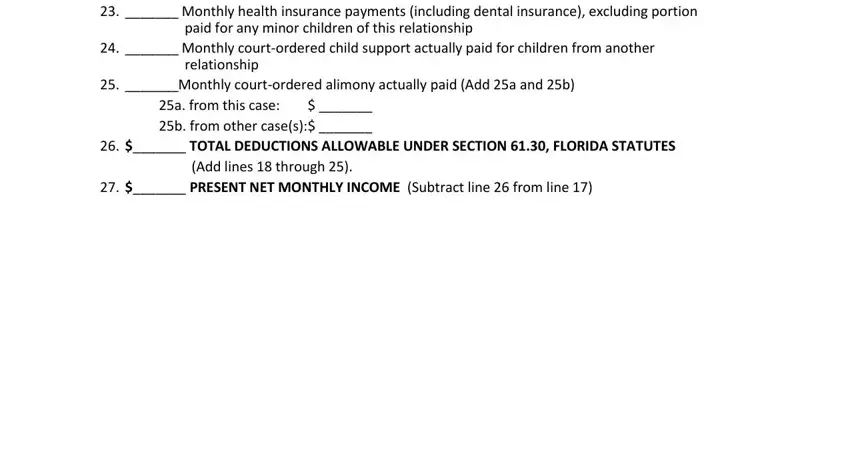 Complete the form by reading all of these areas: paid for any minor children of, relationship, and (Add lines 18 through 25).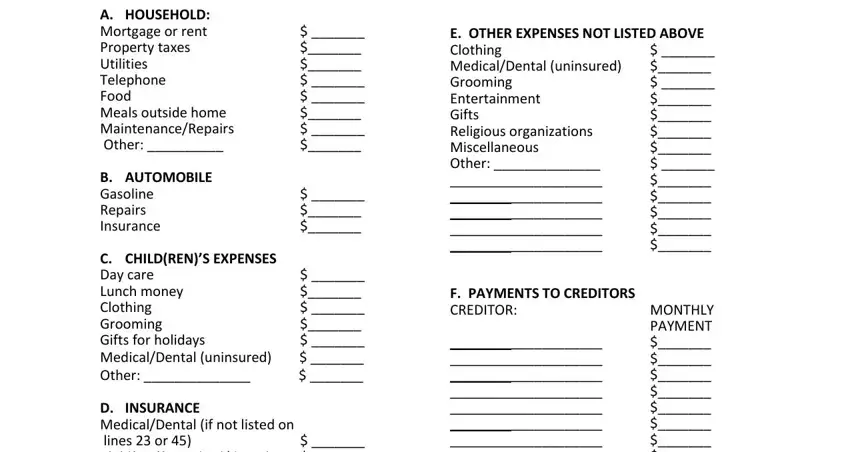 Step 3: Select the "Done" button. Finally, you can export your PDF document - download it to your electronic device or forward it through email.
Step 4: Create duplicates of your document - it will help you remain away from forthcoming difficulties. And fear not - we cannot reveal or read the information you have.