The whole process of filling in the form 8109 is actually comparatively quick. Our experts made sure our software is easy to use and can help fill in any kind of PDF in no time. Explore some of the simple steps you will need to follow:
Step 1: The page includes an orange button stating "Get Form Now". Click it.
Step 2: So you should be on your file edit page. You can add, transform, highlight, check, cross, add or delete fields or words.
For each segment, fill out the data asked by the software.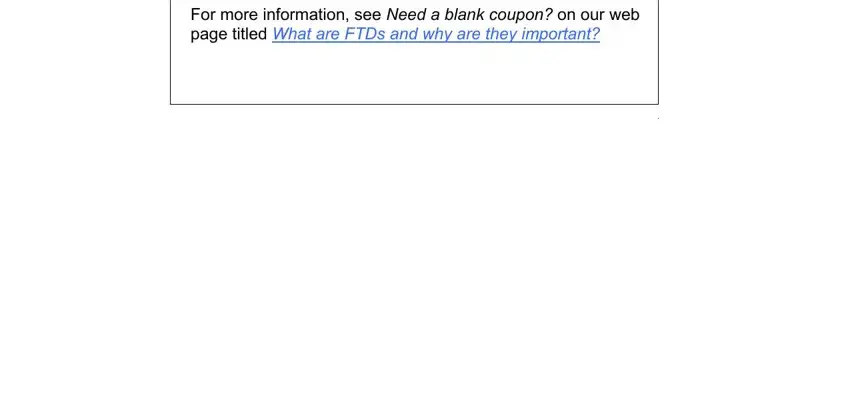 Please type in the information within the segment DOLLARS, CENTS, Darken, only, one, TYPE, OF, TAX and, Darken, only, one, TAX, PERIOD MONTH, TAX, YEAR, ENDS EMPLOYER, IDENTIFICATION, NUMBER BANK, NAME, DATE, STAMP Name, Address, City, State, IRS, USE ONLY, and ZIP.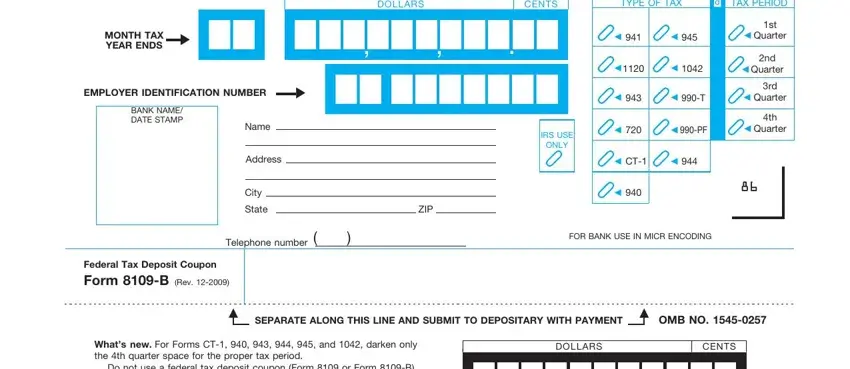 Step 3: Press the "Done" button. Now it's possible to upload your PDF form to your electronic device. As well as that, you may send it by email.
Step 4: You will need to get as many duplicates of your file as you can to keep away from future problems.