It really is quite simple to fill in the basic codicil form. Our tool was built to be easy-to-use and let you complete any PDF promptly. These are the four steps to take:
Step 1: The following webpage includes an orange button that says "Get Form Now". Click it.
Step 2: When you access our basic codicil form editing page, there'll be lots of the functions it is possible to undertake with regards to your template within the top menu.
Feel free to provide the next details to fill out the basic codicil form PDF:
Type in the data in the area.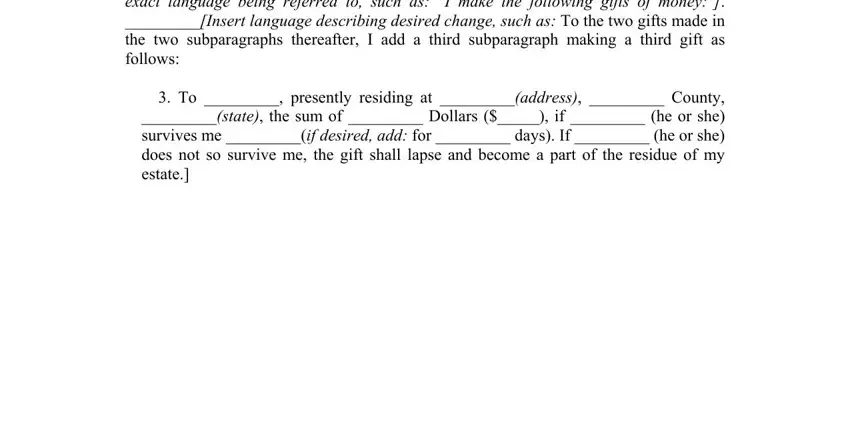 You should be requested for certain fundamental data so that you can fill in the III, Signature, and ATTESTATION, CLAUSE box.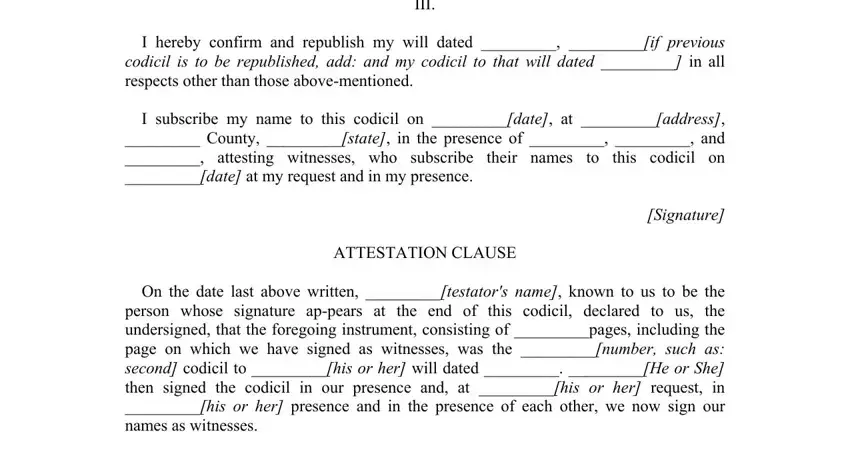 The field residing, at residing, at and residing, at is where you can insert both parties, ' rights and responsibilities.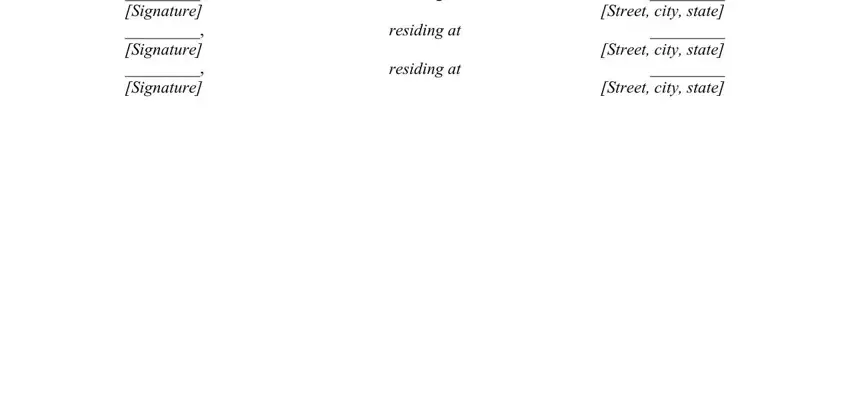 Step 3: Click the "Done" button. Now it's possible to transfer the PDF document to your device. As well as that, you can forward it through email.
Step 4: Just be sure to make as many duplicates of your file as possible to remain away from potential misunderstandings.