We were designing our PDF editor with the prospect of allowing it to be as fast make use of as possible. Therefore the entire process of filling out the 7720 west oakland park blvd will be smooth follow these actions:
Step 1: To start out, hit the orange button "Get Form Now".
Step 2: Once you get into the 7720 west oakland park blvd editing page, you will find lots of the actions you may take about your document in the upper menu.
If you want to fill out the form, provide the information the application will require you to for each of the following sections: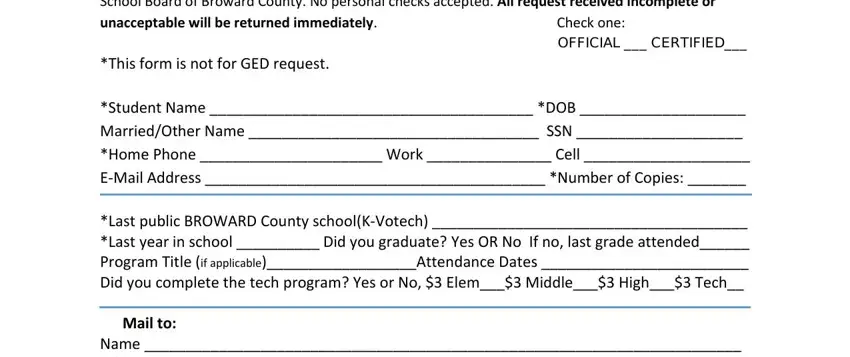 Complete the Student, INK, Signature Date, ATTACH, PHOTO, ID, BEFORE, MAILING REQUIRED, and Form, ARE, V, Records, Retention area with the information asked by the application.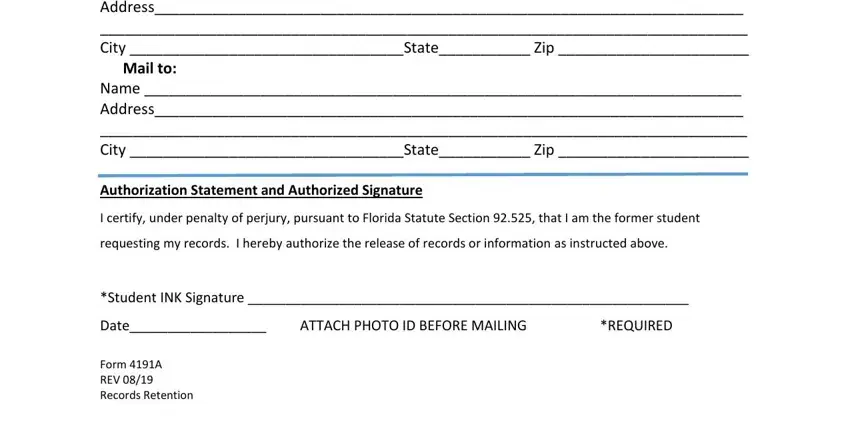 Step 3: Select the "Done" button. So now, you can export the PDF file - upload it to your device or send it by using electronic mail.
Step 4: To prevent yourself from any challenges later on, try to make minimally several duplicates of the document.