It's very easy to fill out the 2014 blanks. Our editor makes it pretty much effortless to complete any type of form. Listed below are the primary four steps you'll want to consider:
Step 1: Choose the "Get Form Now" button to get started on.
Step 2: As soon as you access our 2014 editing page, you'll see each of the actions you can undertake regarding your file at the upper menu.
Enter the details demanded by the system to complete the file.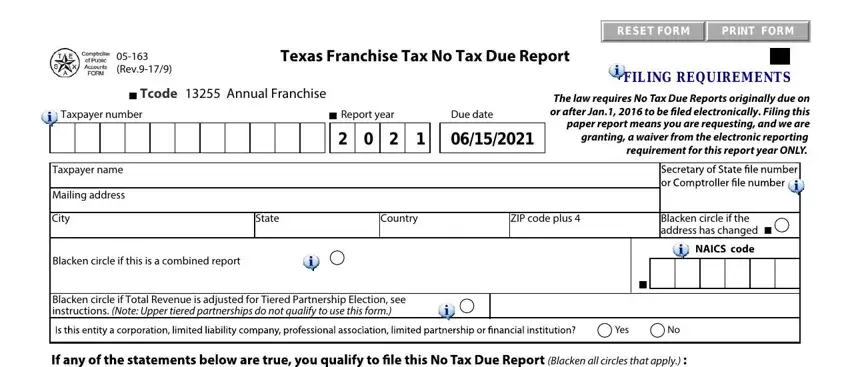 Write down the information in the in, Texas, Tax, Code, Sec, c See, instructions a, Accounting, year begin, date b, Accounting, year enddate, TOTAL, REVENUE, Whole, dollars, only Print, or, typename Date, Area, code, and, phone, number Mail, original, to Texas, Comptroller, of, Public, Accounts PO, Box Austin, TX and VE, DE field.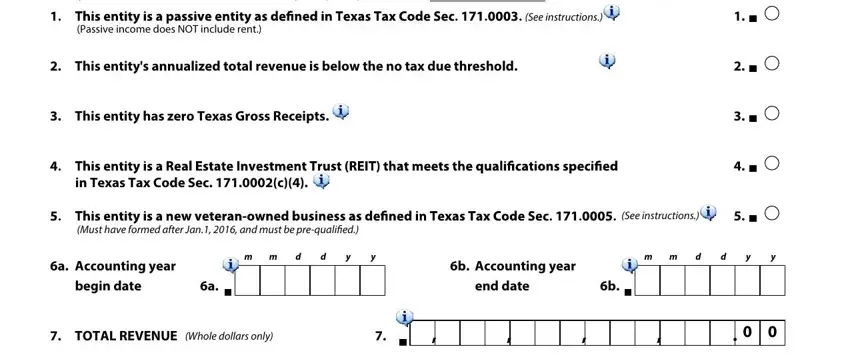 Step 3: If you're done, click the "Done" button to upload the PDF file.
Step 4: You may create copies of your form toremain away from any type of possible complications. Don't worry, we don't disclose or track your data.