We found the top programmers to develop the PDF editor. The app will enable you to complete the Alaska form simply and won't take up a great deal of your time and effort. This easy-to-follow procedure will allow you to get started.
Step 1: Find the button "Get Form Here" and press it.
Step 2: Now, you may update the Alaska. Our multifunctional toolbar will let you insert, get rid of, modify, highlight, and perform other sorts of commands to the content and fields within the file.
It is important to provide the following data so you can create the file: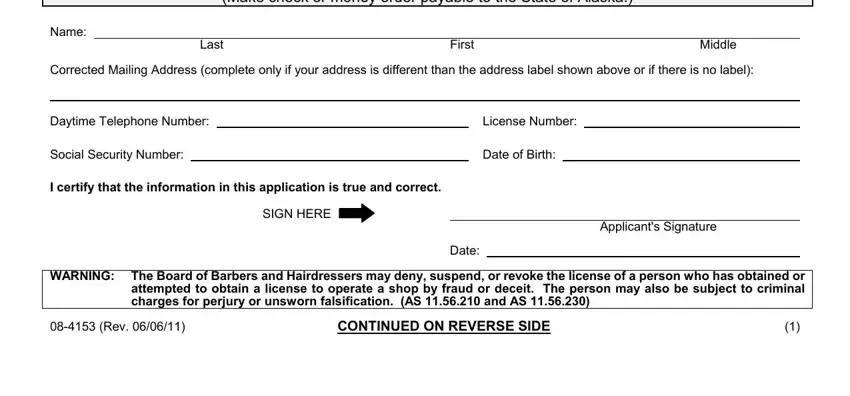 Put down the details in the Please complete this form showing, Previous Name, Alaska License No, City, Occupation, State, Zip Code, New Name, and that I have attached a copy of, SIGN HERE, SUBSCRIBED AND SWORN TO (or, NOTARY, Signature, New Name, day of, and effective change area.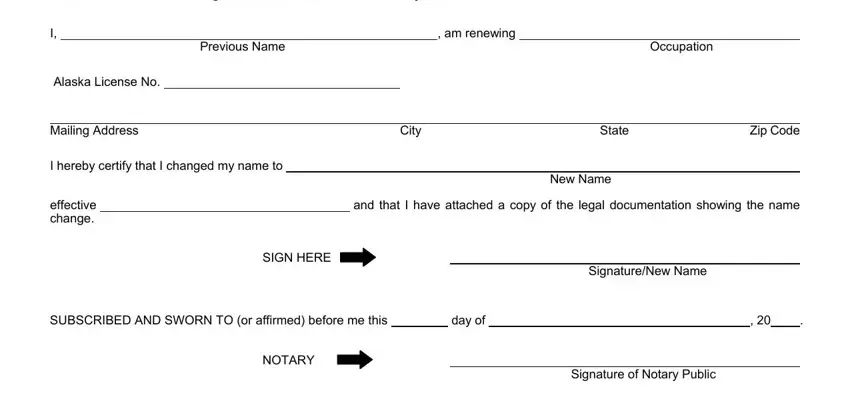 You'll have to include certain information inside the box For security purposes, Name of Applicant or Licensee:, License Number (if applicable):, Type of License:, Corporate or Individual (first, I wish to make payment by credit, Application fee, Amount, License (or renewal) fee, Fine, Other (specify):, Print Name on Credit Card:, and Total:.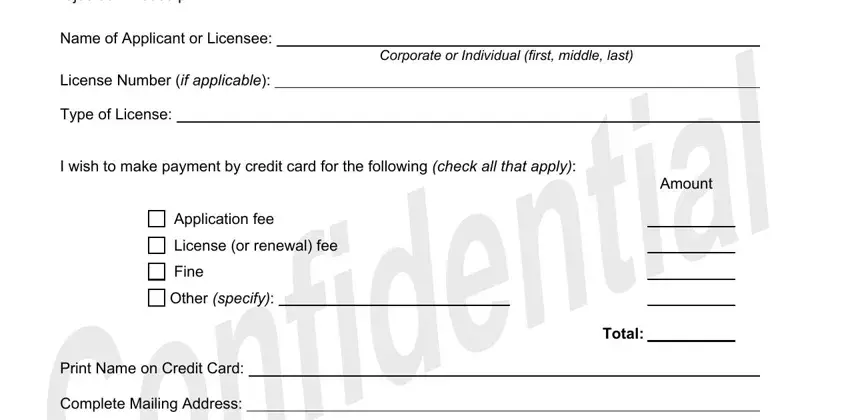 Inside the field Print Name on Credit Card:, Telephone Number: Email Address, VISA, Signature of Credit Card Holder:, Total:, MASTERCARD, and Card Number:, place the rights and responsibilities of the parties.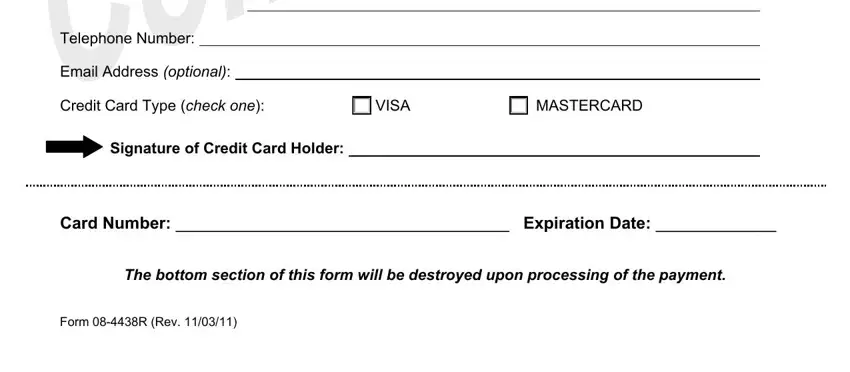 Step 3: Press the Done button to save the file. Now it is offered for export to your device.
Step 4: Create minimally a few copies of your document to stay away from any kind of possible future troubles.