You are able to fill in Form 08Ad092E without difficulty using our online PDF editor. The editor is consistently updated by us, getting useful features and turning out to be better. Getting underway is effortless! What you need to do is adhere to the next simple steps down below:
Step 1: Click the "Get Form" button above on this page to get into our tool.
Step 2: Using this handy PDF tool, you'll be able to accomplish more than simply fill out blanks. Try all of the functions and make your forms look faultless with customized text added in, or optimize the original input to perfection - all that accompanied by an ability to add any kind of images and sign it off.
This document requires specific info to be typed in, so you should take your time to provide what is expected:
1. To start with, once filling out the Form 08Ad092E, start in the area with the following blank fields: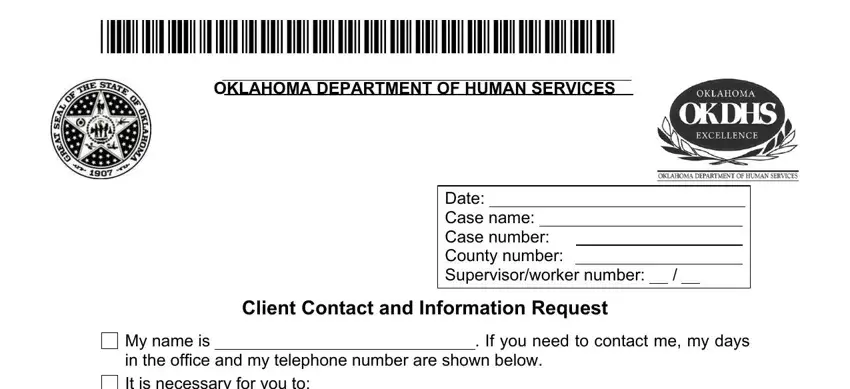 2. Once your current task is complete, take the next step – fill out all of these fields - Name, Case number, Provide proof of items checked, Earned income for the months of, Provide pay stubs that include, or Social Security number and, Selfemployment Provide a copy of, current record books of earnings, Examples of unearned, income include but are not limited, and Citizenship or alien status If with their corresponding information. Make sure to double check that everything has been entered correctly before continuing!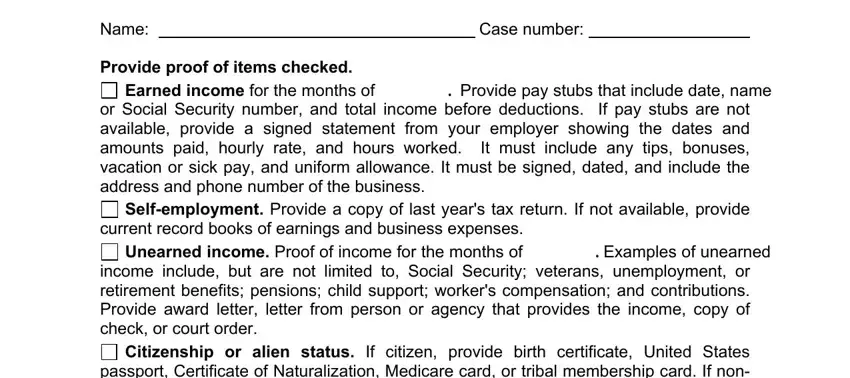 As for current record books of earnings and income include but are not limited, ensure you get them right in this current part. Both these are viewed as the most significant fields in this PDF.
Step 3: Immediately after taking one more look at your fields and details, press "Done" and you are done and dusted! Make a 7-day free trial option with us and gain instant access to Form 08Ad092E - with all transformations kept and available in your FormsPal cabinet. FormsPal is dedicated to the personal privacy of our users; we make certain that all personal information handled by our system remains confidential.