Writing the exemption compensation print document is simple using our PDF editor. Follow these particular steps to get the document ready straight away.
Step 1: Seek out the button "Get Form Here" and then click it.
Step 2: Now it's easy to change the exemption compensation print. Our multifunctional toolbar will allow you to include, delete, improve, and highlight content as well as conduct other sorts of commands.
Fill in the exemption compensation print PDF and enter the material for each section: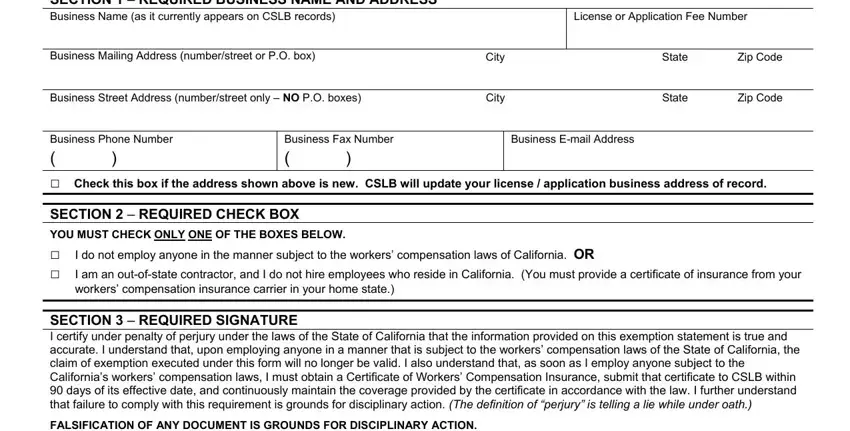 Type in the information in the Date, Signature of Contractor (Owner, Printed Name of Contractor (Owner, FOR CSLB USE ONLY, NOTICE ON COLLECTION OF PERSONAL, 13L-50 (rev, and EXEMPT * area.

Step 3: Choose the button "Done". The PDF file may be transferred. You can download it to your pc or email it.
Step 4: Make sure to remain away from potential problems by having at least a pair of duplicates of your form.