The idea powering our PDF editor was to make it as simple as it can be. You'll find the complete process of creating form 50 114 a straightforward as soon as you stick to these particular steps.
Step 1: The website page has an orange button stating "Get Form Now". Simply click it.
Step 2: Once you've accessed your form 50 114 a edit page, you'll discover all functions it is possible to use concerning your file in the top menu.
To be able to fill out the form 50 114 a PDF, enter the information for all of the segments: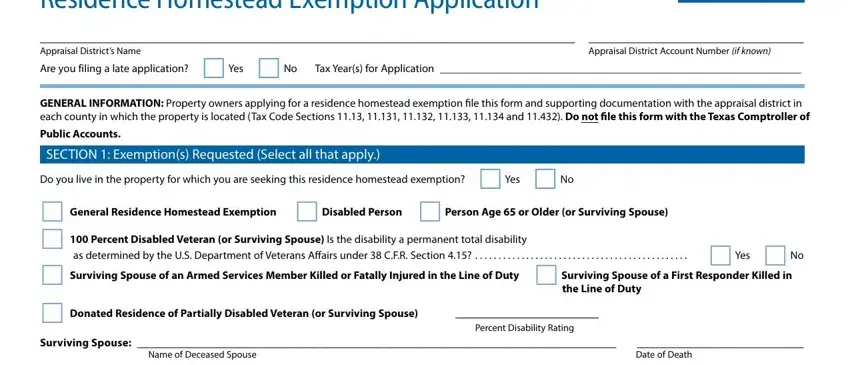 Fill in the Step 2:, Describe your property, Step 3: Check exemptions that, Other Owner's Name(s) (if any), Other Owner's Percent Ownership, Street address (if different from, Number of acres (not to exceed 20), ______________________ acres, MOBILE HOMES - Give make, Attach a copy of statement of, GENERAL RESIDENCE EXEMPTION: You, and AGE 65 OR OLDER EXEMPTION: You space with the details requested by the platform.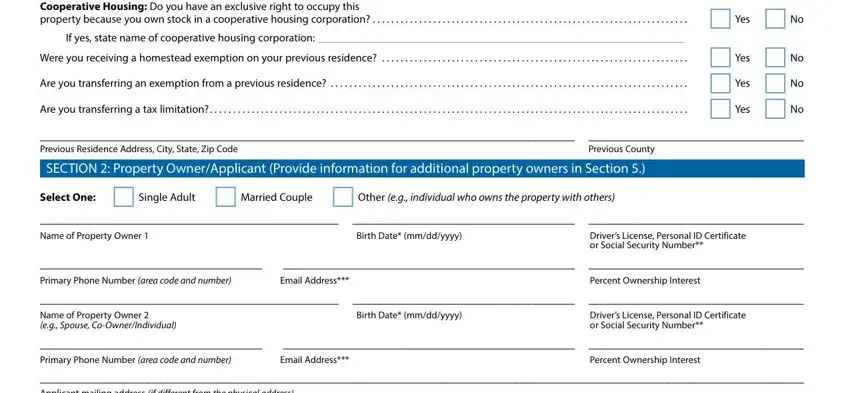 Note the obligatory information since you are within the Deceased Spouse's Name, Date of Death, Check if you will transfer a tax, Step 4:, Answer if applies, Step 5:, Check if late, Step 6:, Sign and date the application, COOPERATIVE HOUSING RESIDENTS: Do, own stock in a cooperative housing, Yes, Application for homestead, By signing this application, Authorized signature, Date, If you make a false statement on, * You are required to give us this, appraiser is required to keep the, and ** Tax Code Section 11 box.

The • Filing Deadlines: File this, • Re-iling: If the chief appraiser, Attach a page listing those, State:, and If you would like to know the area will be applied to record the rights or responsibilities of each party.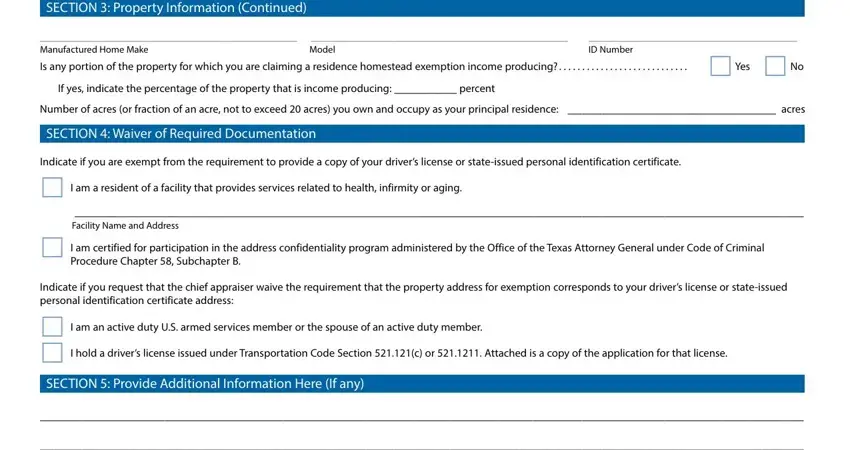 Step 3: Press the Done button to save the form. So now it is at your disposal for export to your electronic device.
Step 4: To protect yourself from probable upcoming risks, be sure you have no less than a pair of copies of each separate document.