Having the goal of making it as simple to apply as possible, we made our PDF editor. The process of preparing the DNI is going to be effortless in case you adhere to the next steps.
Step 1: Find the button "Get Form Here" on the site and select it.
Step 2: The moment you get into our DNI editing page, you will see each of the options it is possible to take regarding your form at the top menu.
The following parts will constitute the PDF file that you'll be completing: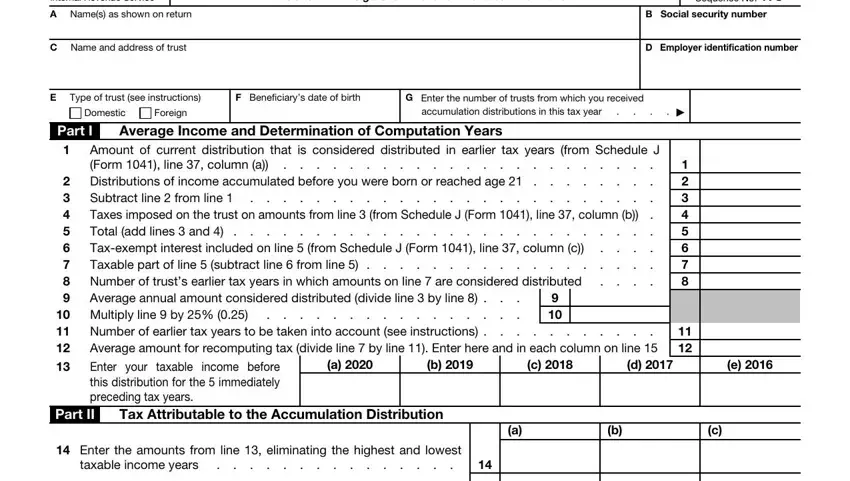 The software will need you to fill out the Enter amount from line in each, Recomputed taxable income add, Income tax on amounts on line, Income tax before credits on line, Additional tax before credits, Tax credit adjustment, Subtract line from line, Alternative minimum tax, Combine lines and Add, Partial tax attributable to the, For Paperwork Reduction Act Notice, Cat No V, and Form area.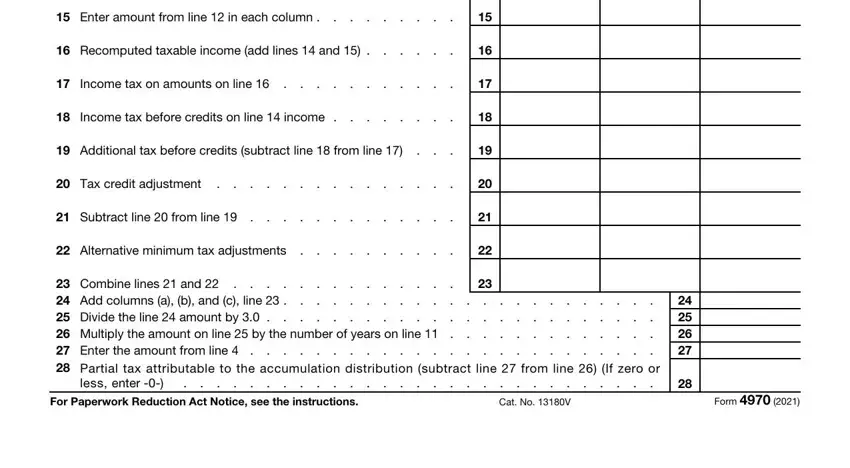 Step 3: Choose the "Done" button. Now you can transfer your PDF document to your electronic device. In addition, you can deliver it by means of electronic mail.
Step 4: Ensure that you prevent forthcoming complications by generating as much as 2 copies of the document.