Our top rated web developers worked hard to make the PDF editor we are now extremely pleased to deliver to you. Our software makes it possible to simply prepare irs gov fillable forms pdf and saves your time. You just have to follow this procedure.
Step 1: The webpage has an orange button that says "Get Form Now". Press it.
Step 2: At this point, you are on the document editing page. You may add content, edit existing data, highlight certain words or phrases, insert crosses or checks, insert images, sign the document, erase unnecessary fields, etc.
For you to create the template, provide the content the application will ask you to for each of the following sections: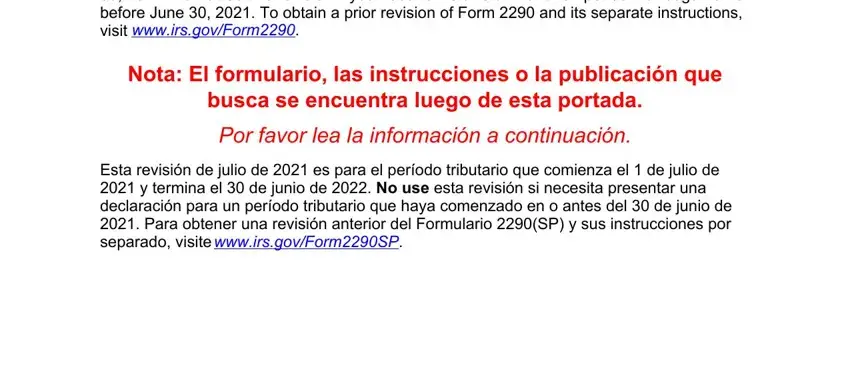 Include the essential data in the EmployeridentificationnumberEIN, Addressnumberstreetandroomorsuiteno, TypeorPrint, Checkifapplicable, AddressChange, FiguringtheTax, and YYYYMM area.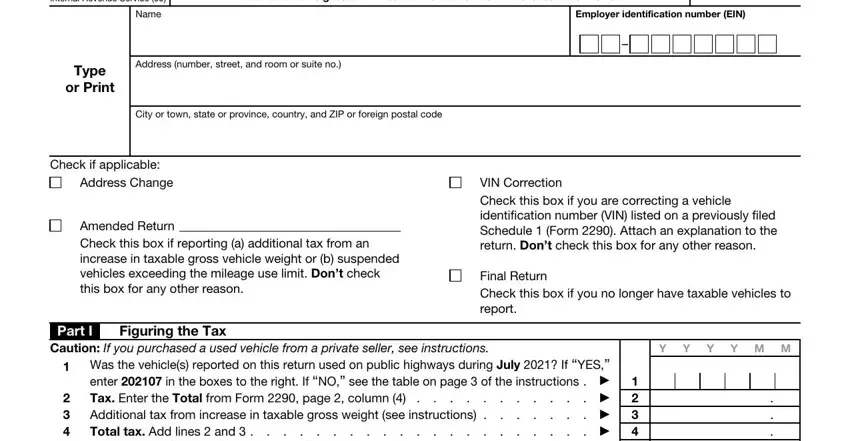 You'll be required to type in the data to help the platform fill in the segment Creditordebitcard, EFTPS, milesorlessforagriculturalvehicles, milesorless, PartII, abVehicleidentificationnumbers, ThirdPartyDesignee, PersonalidentificationnumberPIN, Phoneno, SignHere, Signature, Date, and Telephonenumber.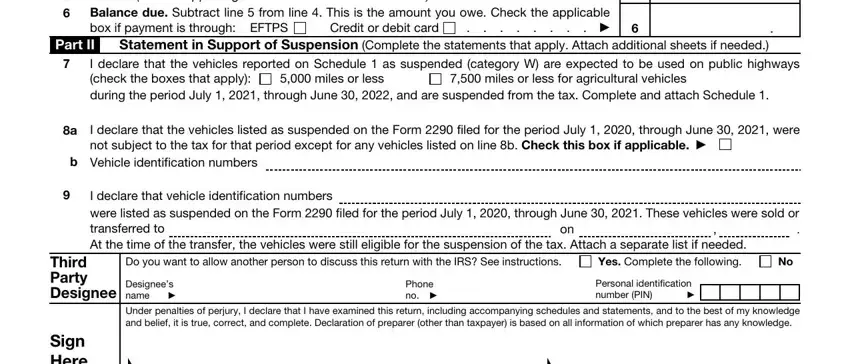 The PaidPreparerUseOnly, FirmsnameFirmsaddress, Telephonenumber, Preparerssignature, Date, PTIN, Checkifselfemployed, FirmsEINPhoneno, CatNoO, and FormRev section is where either side can put their rights and obligations.

Look at the areas Vehiclesexceptlogging, Vehiclesexceptlogging, Vehiclesexceptlogging, over, and ABCDEFGHIJKLMNOPQRSTUV and thereafter complete them.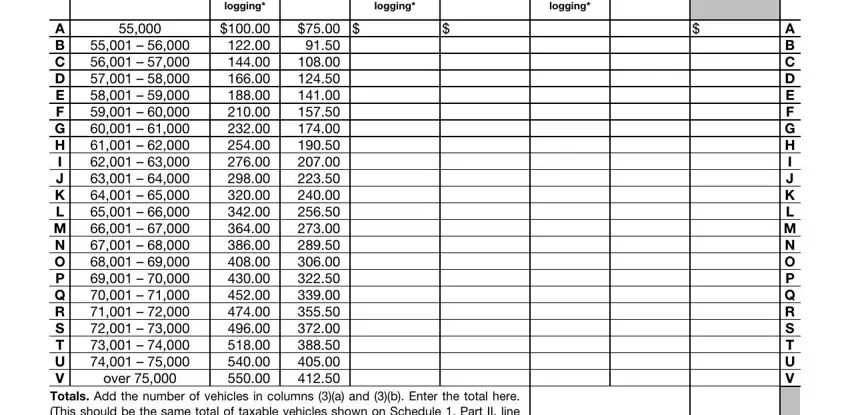 Step 3: Hit the "Done" button. It's now possible to upload the PDF form to your gadget. As well as that, you'll be able to forward it by email.
Step 4: It will be more convenient to create duplicates of the document. You can be sure that we will not disclose or view your data.