It is very easy to complete the agreement form reaffirmation. Our PDF tool was created to be easy-to-use and let you fill out any document promptly. These are the basic actions to go through:
Step 1: Initially, click on the orange "Get form now" button.
Step 2: Right now, you can begin editing your agreement form reaffirmation. The multifunctional toolbar is available to you - add, delete, alter, highlight, and undertake many other commands with the content material in the form.
Provide the content demanded by the software to create the file.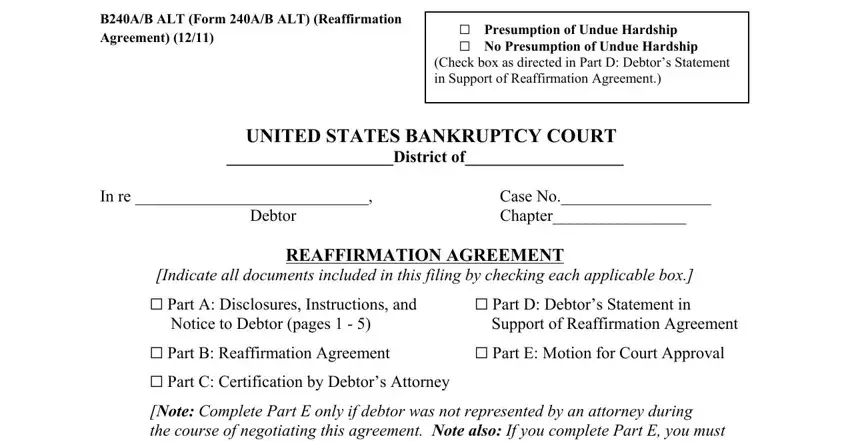 Enter the demanded information in the field Note Complete Part E only if, Name of Creditor, G Check this box if Creditor is a, PART A DISCLOSURE STATEMENT, DISCLOSURE STATEMENT, Before Agreeing to Reaffirm a Debt, SUMMARY OF REAFFIRMATION AGREEMENT, This Summary is made pursuant to, AMOUNT REAFFIRMED, The amount of debt you have agreed, and The amount of debt you have agreed.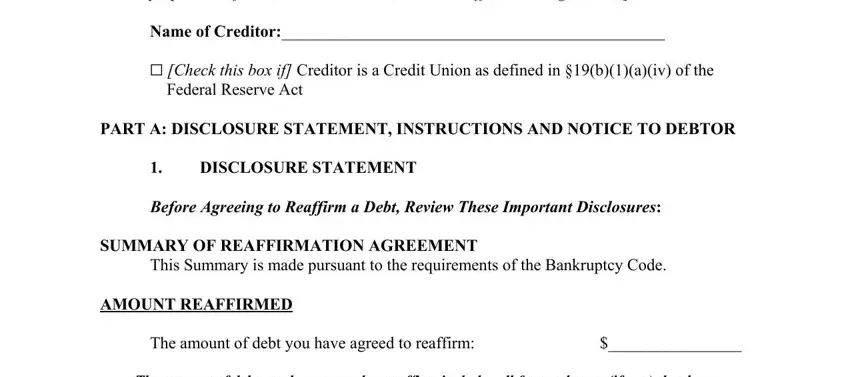 You're going to be instructed to write down the information to let the system prepare the field i The Annual Percentage Rate, AndOr, ii The simple interest rate, b If the debt is an extension of, and i The Annual Percentage Rate under.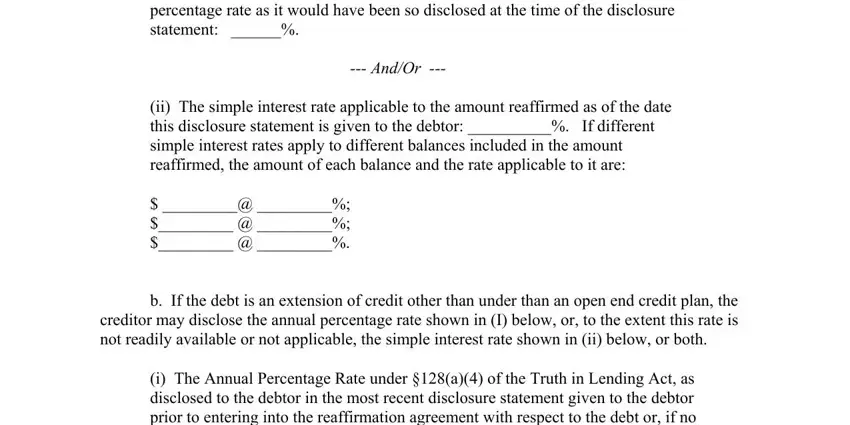 You have to spell out the rights and responsibilities of all parties in field i The Annual Percentage Rate under, AndOr, and ii The simple interest rate.

Finish by checking the next fields and filling them out accordingly: Form AB ALT Reaffirmation, c If the underlying debt, most recent disclosure given under, The interest rate on your loan may, d If the reaffirmed debt is, Item or Type of Item, and Original Purchase Price or.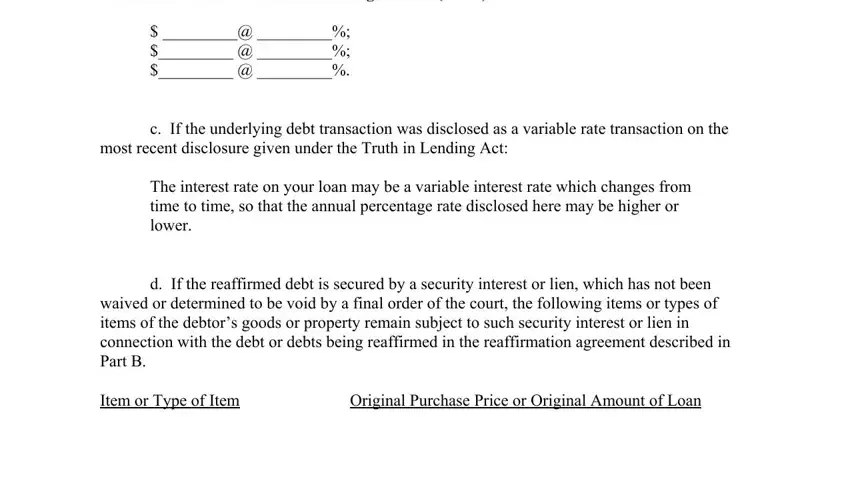 Step 3: Once you have hit the Done button, your file is going to be available for transfer to any gadget or email address you specify.
Step 4: Prepare copies of your template. This can save you from potential concerns. We do not watch or distribute your data, so be certain it's going to be secure.