Filling in north american company for life and health beneficiary form is a breeze. Our team developed our PDF editor to really make it user-friendly and uncomplicated and enable you to complete any form online. Listed below are steps you will want to stick to:
Step 1: The very first step is to press the orange "Get Form Now" button.
Step 2: You can see all the functions that it's possible to use on the file when you have accessed the north american company for life and health beneficiary form editing page.
If you want to prepare the file, type in the details the software will ask you to for each of the next areas: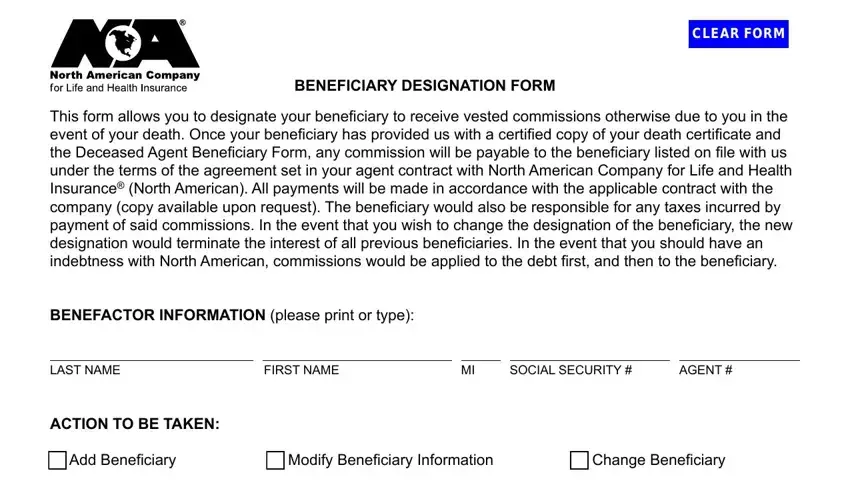 Fill in the ACTION, TO, BETAKEN r, Add, Beneficiary r, Modify, Beneficiary, Information r, Change, Beneficiary BENEFICIARY, INFORMATION FULL, NAME, must, be, natural, person, or, trust SOCIAL, SECURITY, TIN DATEOFBIRTH, ADDRESS, CITY, STATE ZIP, CODE PHONE, FORM, MUST, BE, NOTARIZED AGENT, SIGNATURE and Dated, at, the fields with any particulars that is asked by the system.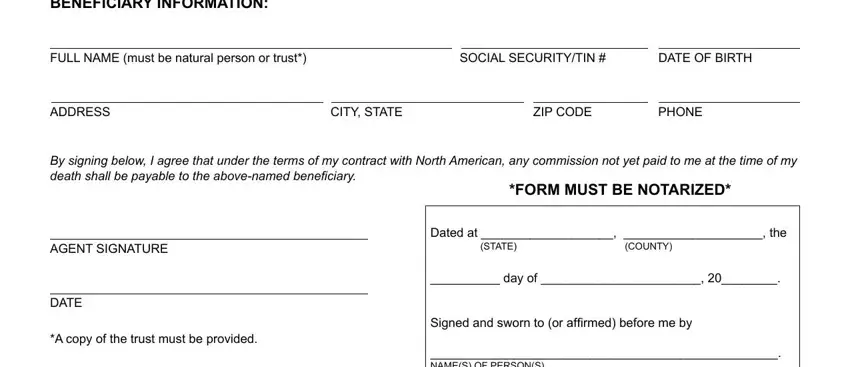 Step 3: In case you are done, press the "Done" button to export your PDF document.
Step 4: To prevent different difficulties down the road, you will need to prepare up to several copies of the file.