We've used the hard work of the best developers to make the PDF editor you are going to make use of. Our app allows you to complete the 2020 form 540 2ez file with ease and don't waste precious time. All you have to undertake is try out the next straightforward directions.
Step 1: Select the button "Get Form Here" and then click it.
Step 2: Now, you are on the file editing page. You can add content, edit current information, highlight particular words or phrases, insert crosses or checks, insert images, sign the form, erase unnecessary fields, etc.
Make sure you type in the next details to fill out the 2020 form 540 2ez PDF: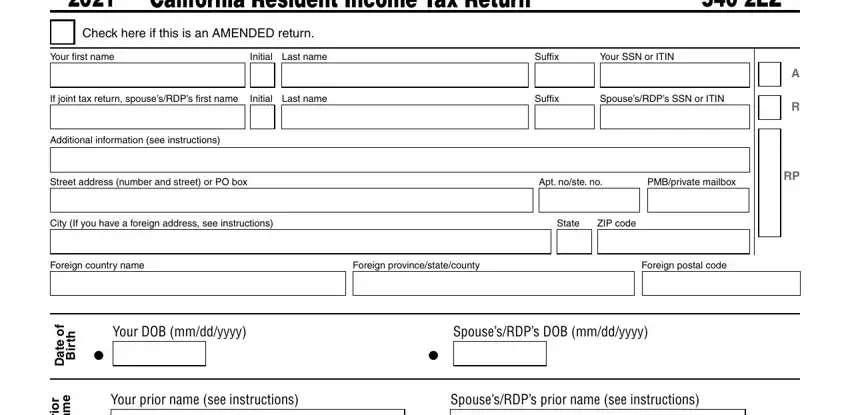 Type in the information in the e c n e d s e R, a p c n i r P, s u t a t S g n, i l i, Enter your county at time of, If your address above is the same, If not, Street address (number and street), Apt, City, State, ZIP code, If your California filing status, Single, Qualifying widow(er), Married/RDP filing jointly (even, Head of household, and See instructions area.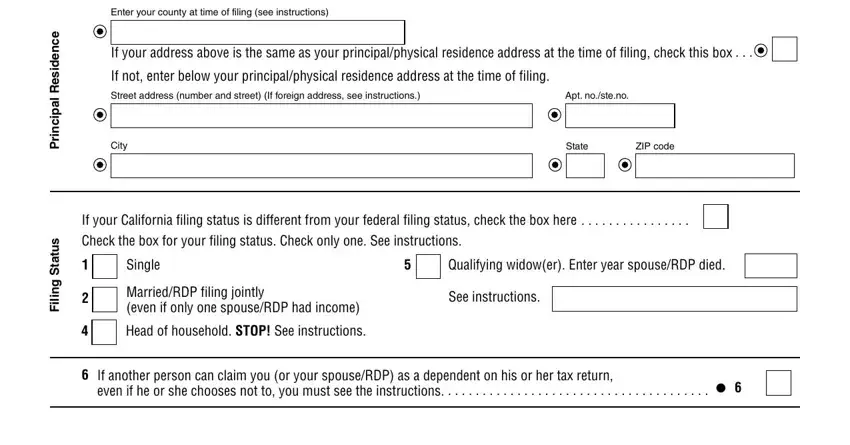 Determine the key data in the Your name:, Your SSN or ITIN:, s n o i t p m e x E, 7 Senior: If you (or your, 8 Dependents: (Do not include, Dependent 1, Dependent 2, First Name, Last Name, SSN (see instructions), Dependent's relationship to you, Whole dollars only, 9 Total wages (federal Form W-2, and 10 Total interest income (federal box.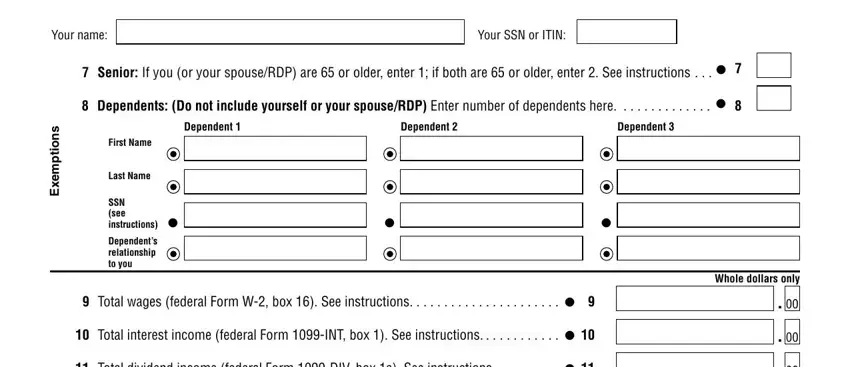 Take the time to identify the rights and responsibilities of the parties within the 10 Total interest income (federal, 11 Total dividend income (federal, 12 Total pension income 13 Total, See instructions, box 2a), 16 Add line 9, Caution: If you checked the box on, 19 Nonrefundable renter's credit, 20 Credits, 21 Tax, s t i d e r C d n a e m o c n, and e b a x a T section.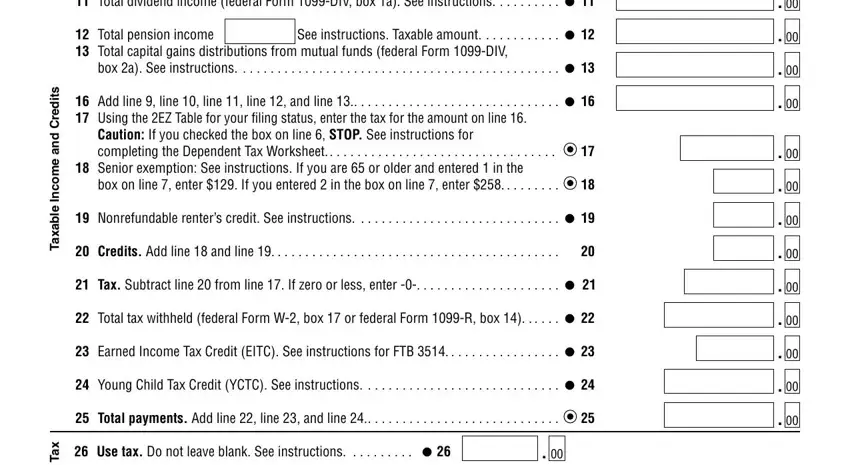 Check the fields 22 Total tax withheld (federal, 23 Earned Income Tax Credit, 24 Young Child Tax Credit (YCTC), 25 Total payments, 26 Use tax, If line 26 is zero, No use tax is owed, You paid your use tax obligation, 27 Individual Shared, Full-year health care coverage, Side 2 Form 540 2EZ 2020, x a T e s U, R S, y t l, and a n e P and next fill them in.

Step 3: Click "Done". You can now upload the PDF form.
Step 4: Make sure you stay away from potential issues by preparing no less than a pair of copies of your form.