Our top developers have worked together to get the PDF editor that you'll apply. The application enables you to prepare release of levy 668 d instruction documentation promptly and with ease. This is certainly everything you need to undertake.
Step 1: Press the "Get Form Now" button to start out.
Step 2: Once you have accessed your release of levy 668 d instruction edit page, you will notice all actions you may take regarding your document at the top menu.
To complete the document, type in the data the program will ask you to for each of the next segments: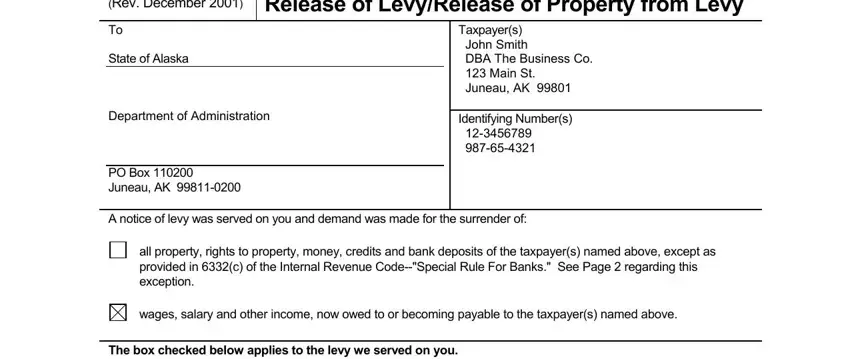 Fill out the Dated at (Place), (Date), Signature, Telephone Number, Title, Part 1 - To Addressee, Form 668, D DO, CG (Rev, Revenue Officer, Accounting Procedures Manual, and 01, 04 (Revised 01, 04) field with the information asked by the system.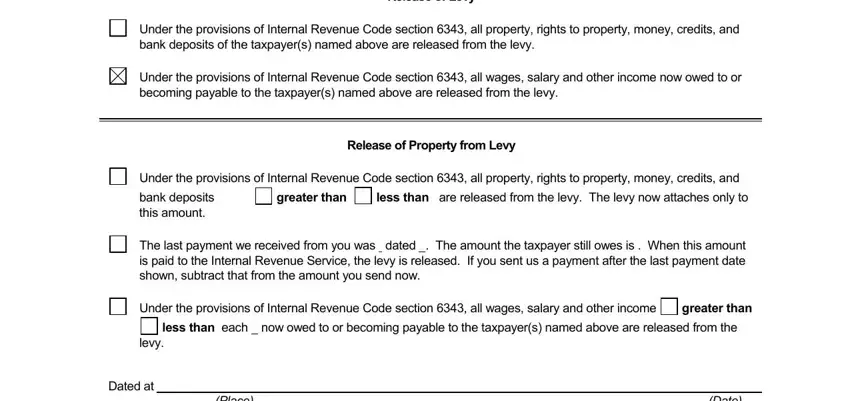 Step 3: Once you've clicked the Done button, your document is going to be readily available export to any device or email address you indicate.
Step 4: To protect yourself from any specific issues in the foreseeable future, you will need to generate no less than a few copies of the form.