We have used the efforts of our best programmers to build the PDF editor you can work with. The application will enable you to complete the form 978 document without any difficulty and don't waste your time. What you need to do is comply with these particular simple recommendations.
Step 1: The following web page includes an orange button saying "Get Form Now". Hit it.
Step 2: At the moment, you can start editing the form 978. The multifunctional toolbar is at your disposal - insert, eliminate, modify, highlight, and perform other sorts of commands with the content material in the form.
In order to prepare the form 978 PDF, provide the details for each of the parts: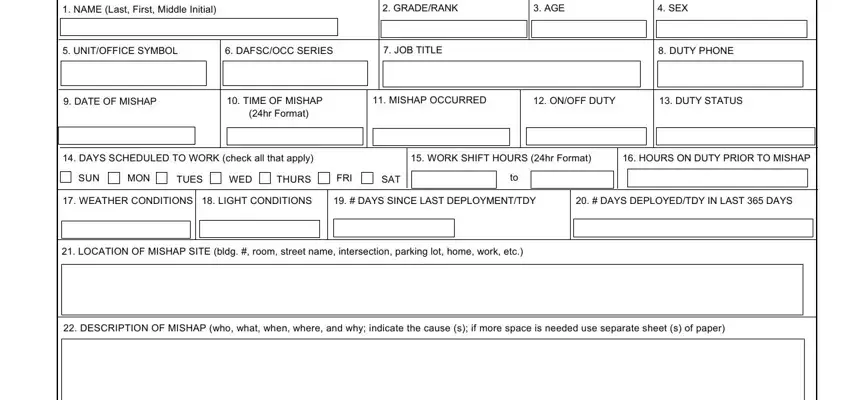 Fill out the WITNESSES, WITNESSNAMES, NoMedicalTreatmentneededorsought, Returnedtorestrictedduty, numberofdays, AdmittedtoHospital, numberofdays, Placedonquarters, numberofdays, Placeonconleavefor, numberofdays, FirstSelfaidonly, Comments, and AFFORM section with the information asked by the program.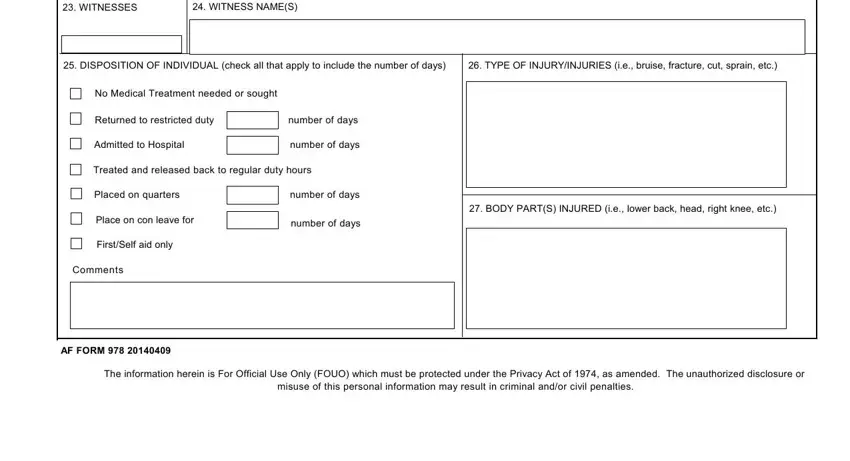 Write the main data in TOXTESTING, VEHICLEDESCRIPTION, PROPERTYDAMAGE, YEAR, MODEL, MAKE, REGISTRATION, SPECIFICATIONS, SELECTTYPEDATEOFTRAINING, PROPERTYVEHICLEDAMAGEDESCRIPTION, COSTOFREPAIRMATERIALSCOST, SEATBELTUSED, PPEUSED, SPEEDING, and ALCOHOLINVOLVED section.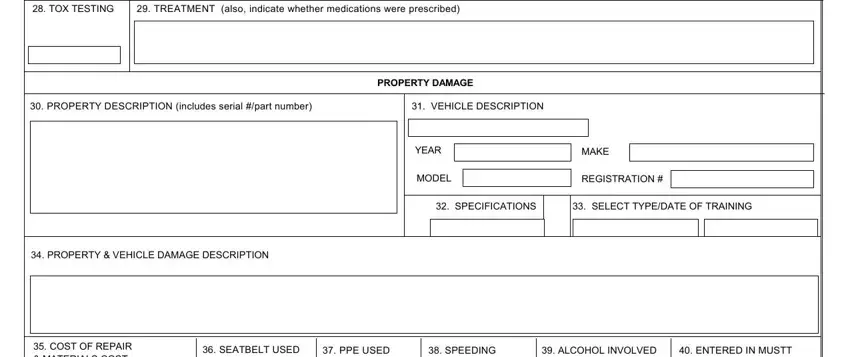 The MAJCOMuniqueitems, SUPERVISORSNAMEGRADERANK, DUTYPHONE, SIGNATURE, DUTYPHONE, SIGNATURE, COMMANDERSNAMEGRADERANK, DUTYPHONE, SIGNATURE, COMMENTS, Clicktosign, Clicktosign, and Clicktosign area will be your place to indicate the rights and obligations of each side.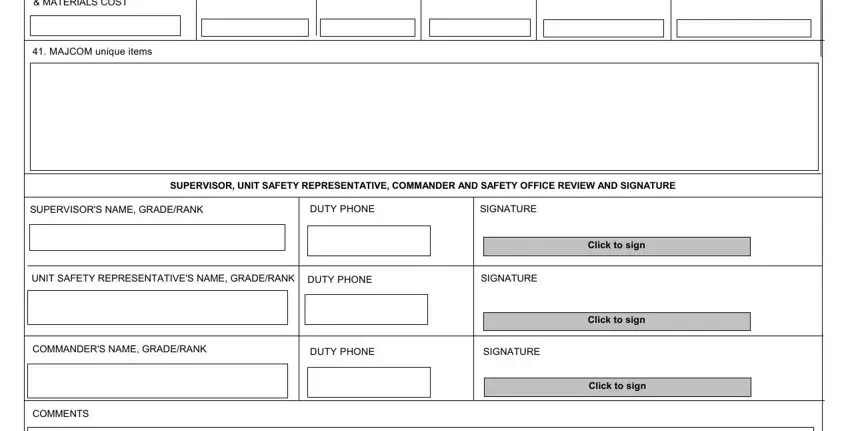 Finalize by looking at all these areas and filling them out correspondingly: NONREPORTABILITYREFERENCE, SIGNATURE, Clicktosign, and AFFORM.

Step 3: Hit "Done". It's now possible to transfer your PDF document.
Step 4: In order to prevent probable future issues, take the time to possess minimally two or three copies of each separate document.