We were establishing our PDF editor having the idea of making it as fast make use of as possible. This is why the procedure of filling in the form a1 for import payment will undoubtedly be simple as you go through all of these steps:
Step 1: On the following web page, select the orange "Get form now" button.
Step 2: After you've accessed the editing page form a1 for import payment, you will be able to find all the functions available for your file inside the top menu.
All of the following sections will help make up the PDF form: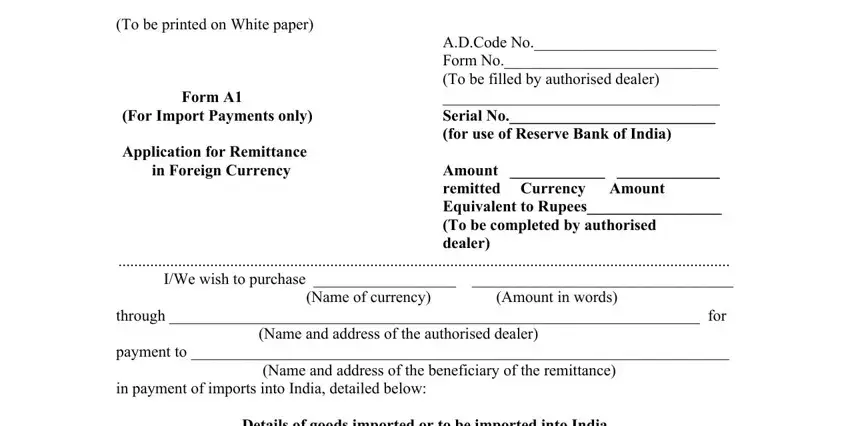 Type in the requested details in Amount to be endorsed in Rs, Actual amount endorsed in rupees, and NoteIf more than one licence is part.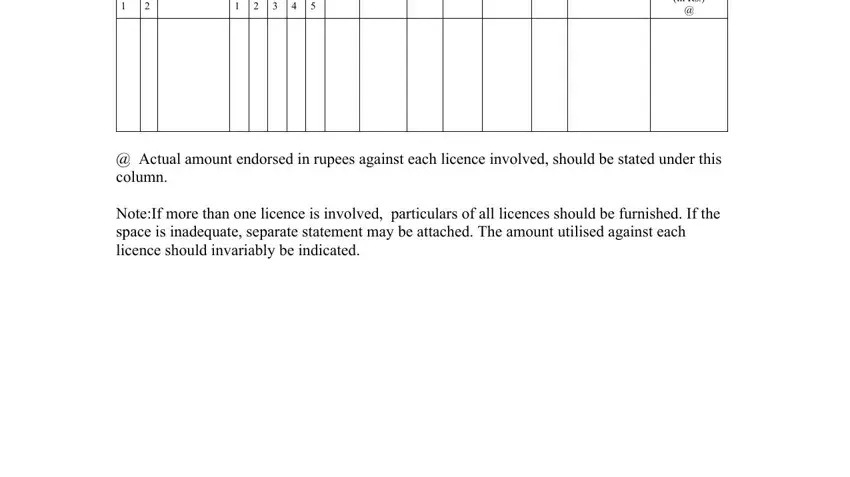 The program will require particulars to effortlessly submit the segment Terms cif fob cf etc, Country from which goods are, Mode of shipment air sea post rail, Date of shipment if not known, Section C Other particulars, Details of forward purchase, No date of, Contract, Currency and Amount of Contract, Balance under the contract, If remittance to be made is less, IWe hereby declare that the, have not applied for an, and IWe declare and also understand.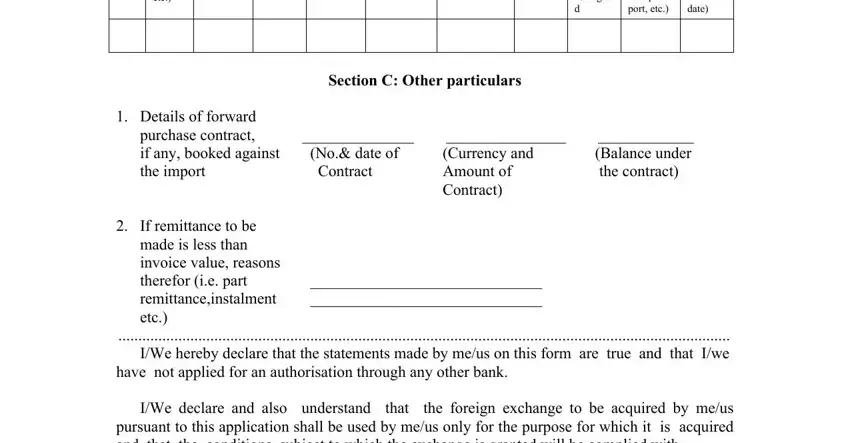 The field Stamp, Signature of ApplicantAuthorised, Name and Address of Applicant, Importers Code Number, Nationality, Date, To be filled in capital letters, and NOTE For remittances covering will be where to add each side's rights and obligations.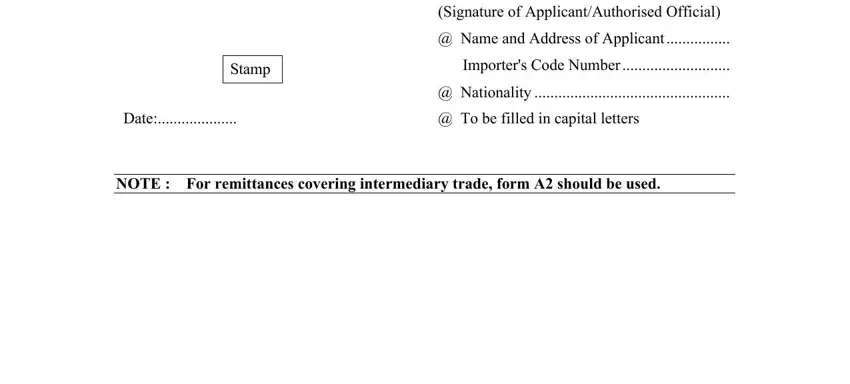 Finalize by reading all of these fields and writing the relevant data: account, will be, c the import is on behalf of and, d the invoice value of the goods, goods imported into in India, to be imported, If the Import has been made, IWe attach the relative, Post parcel wrapper for imports by, for imports through courier, IWe undertake to produce within, If the import is Customsstamped, Post parcel wrapper for imports by, for imports through Courier, and Strike out item not applicable.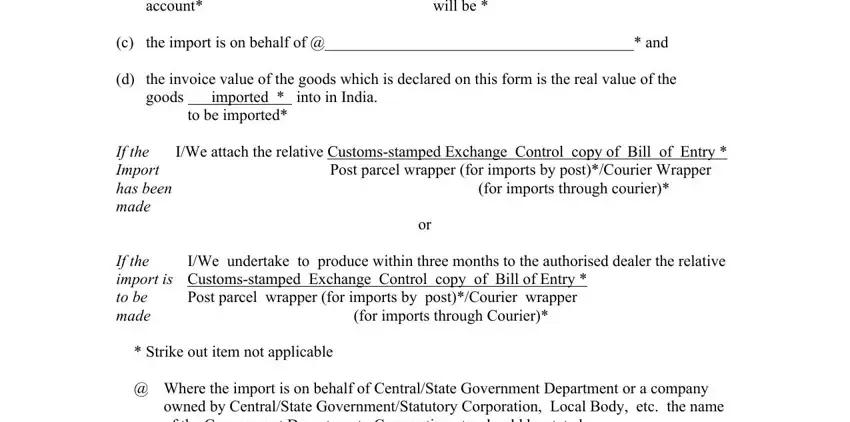 Step 3: Press the button "Done". The PDF document is available to be exported. You will be able download it to your laptop or send it by email.
Step 4: It could be more convenient to have duplicates of the document. You can rest easy that we will not publish or see your data.