The PDF editor works to make completing forms really easy. It is extremely convenient to modify the Form A2 document. Consider these actions if you want to achieve this:
Step 1: Hit the orange "Get Form Now" button on the website page.
Step 2: Now you are on the document editing page. You may edit, add content, highlight particular words or phrases, put crosses or checks, and put images.
Complete the following sections to fill in the form: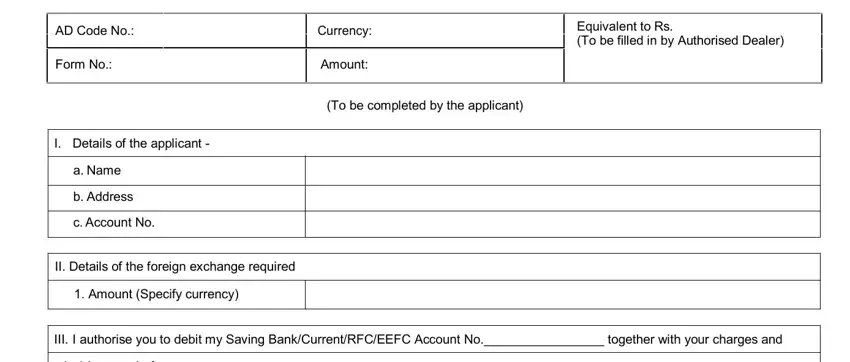 Enter the demanded details in * b) Effect the foreign exchange, * c) Issue travellers cheques for, * d) Issue foreign currency notes, * (Strike out whichever is not, Purpose Group Name, Purpose Code, Description, As per Annex, ure - I, Signature, DECLARATION, (Under FEMA 1999), and * 1) The total amount of foreign box.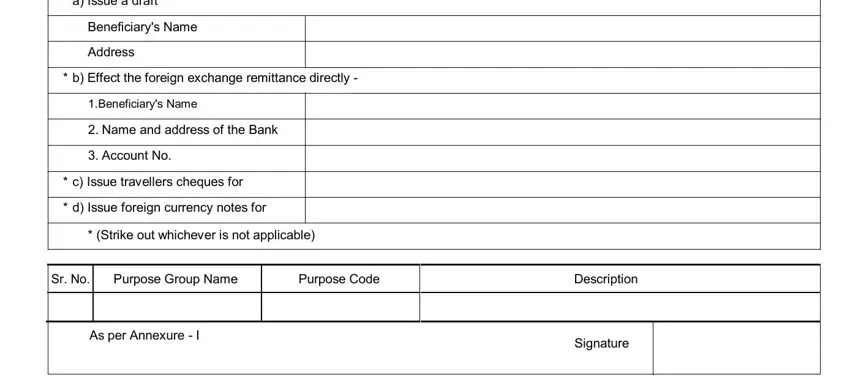 You're going to be expected to note the information to let the platform complete the section * 1) The total amount of foreign, * 2) Foreign exchange purchased, 3) We hereby declare that we have, * (Strike out whichever is not, Signature : , (The purpose codes are on the, Name, Date, and Version 1.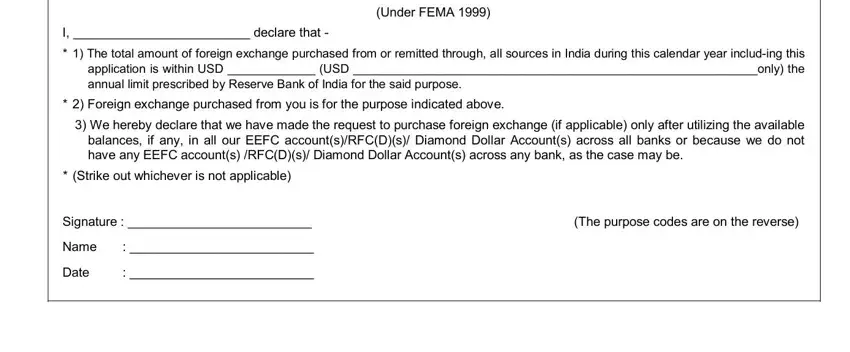 Step 3: After you press the Done button, your ready form can be simply transferred to any of your gadgets or to email specified by you.
Step 4: You can generate copies of the file tostay clear of any type of potential problems. You need not worry, we don't distribute or check your data.