By using the online tool for PDF editing by FormsPal, you can complete or modify a 103 here and now. To keep our tool on the cutting edge of efficiency, we aim to integrate user-driven capabilities and enhancements on a regular basis. We are routinely looking for suggestions - join us in revampimg the way you work with PDF files. Starting is simple! All that you should do is stick to these easy steps down below:
Step 1: Open the PDF form inside our tool by clicking the "Get Form Button" in the top part of this page.
Step 2: This tool grants the ability to modify your PDF file in a variety of ways. Change it by writing customized text, correct what's already in the PDF, and put in a signature - all manageable within minutes!
This document requires some specific information; in order to ensure correctness, make sure you take note of the subsequent guidelines:
1. The a 103 will require certain information to be typed in. Make sure the subsequent blanks are completed: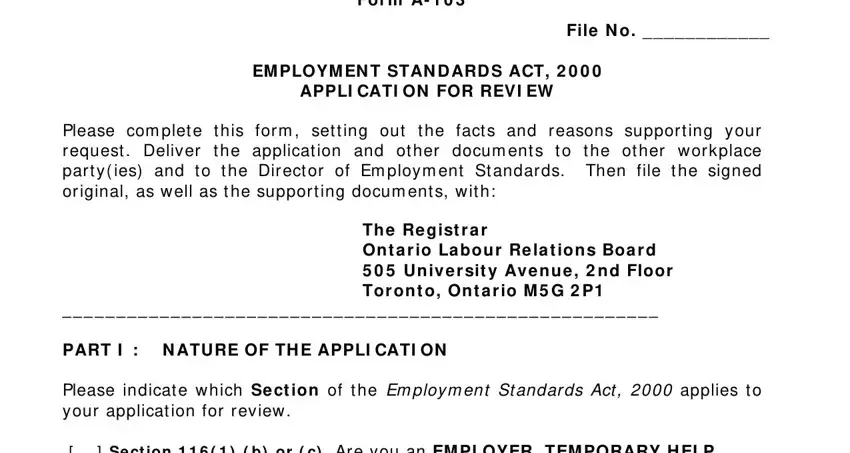 2. Once your current task is complete, take the next step – fill out all of these fields - Se ct ion Are you an EM, refusal t o issue an Order, m ade by an Em ploym ent St, YOUR APPLI CATI ON MUST BE FI LED, and Se ct ion a Are you a with their corresponding information. Make sure to double check that everything has been entered correctly before continuing!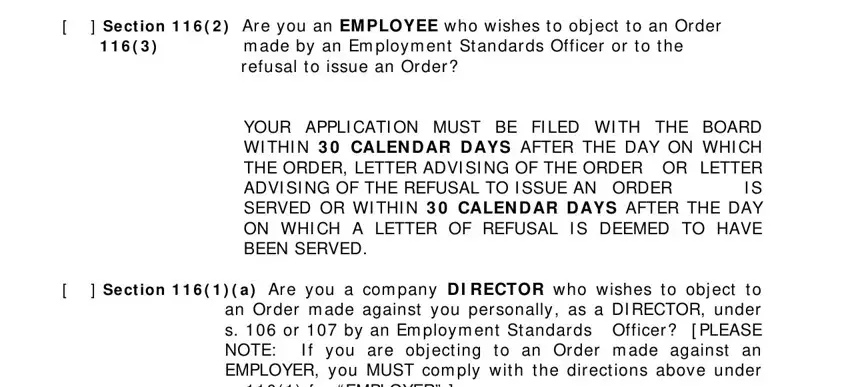 3. Through this stage, have a look at Se ct ion Are you a PERSON, CON TRAVEN TI ON H AS BEEN I SSUED, YOUR APPLI CATI ON MUST BE FI LED, and PART I I TH E APPLI CAN T S t h. Each of these will need to be taken care of with highest attention to detail.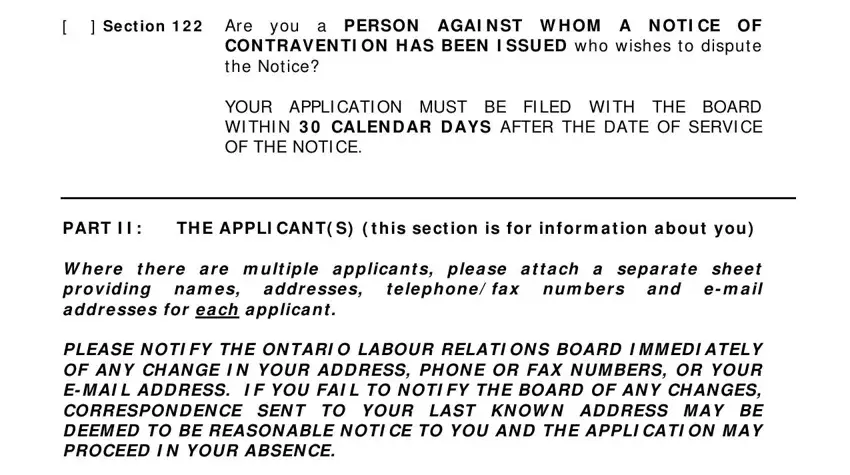 4. Filling in N a m e Addr e ss Te le ph on e, Assist a n t, Cou n se l, Fa x, and Fa x is paramount in this fourth form section - you should definitely don't rush and take a close look at each field!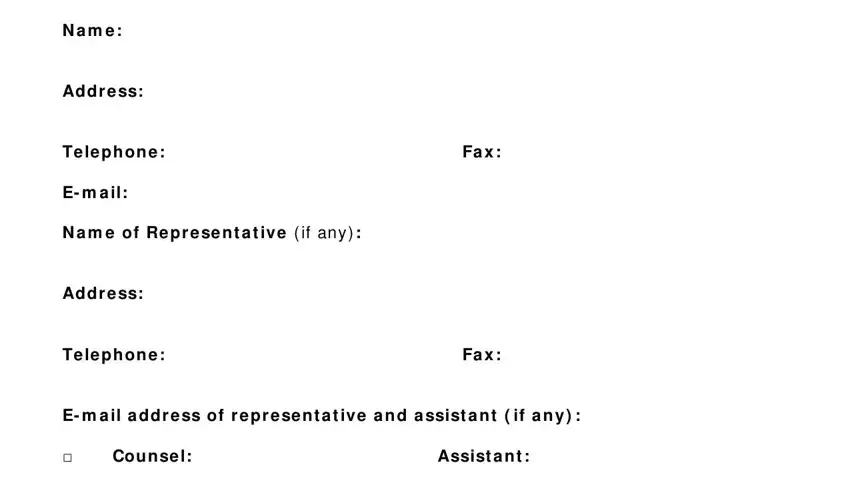 Always be really attentive when filling out Fa x and Fa x, since this is where many people make some mistakes.
5. Lastly, this final part is what you'll want to finish before finalizing the PDF. The blanks under consideration are the next: N a m e Addr e ss Te le ph on e, Pa r a le ga l, Assist a n t, Assist a n t, ot h e r, this section is for inform ation, I f you a r e a n Em ploye r Te m, t elephone fax num ber s and e m, Wher e t her e ar e m ult iple em, and Fa x.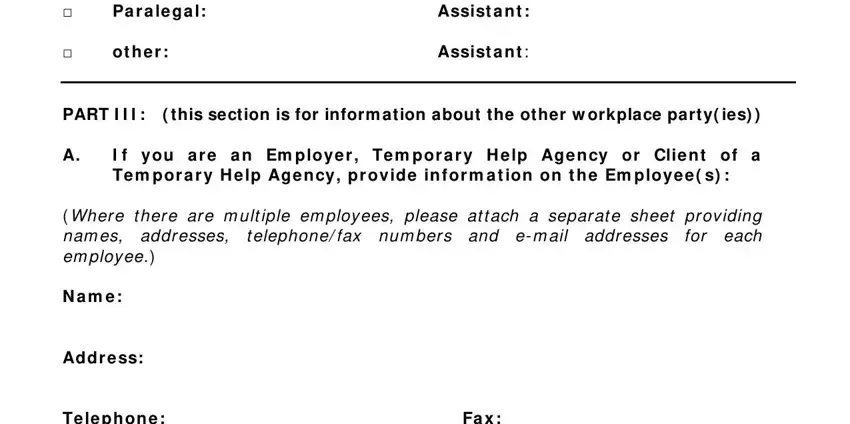 Step 3: Once you've looked again at the information provided, press "Done" to conclude your form. Right after getting a7-day free trial account at FormsPal, you'll be able to download a 103 or email it at once. The document will also be readily accessible through your personal account menu with all your edits. FormsPal offers protected form editor with no data recording or distributing. Feel comfortable knowing that your details are safe with us!