Whenever you need to fill out Form A 771, there's no need to download any programs - simply make use of our PDF tool. To keep our tool on the cutting edge of practicality, we work to put into operation user-driven capabilities and improvements on a regular basis. We're routinely thankful for any feedback - join us in reshaping PDF editing. With just a couple of easy steps, you'll be able to start your PDF journey:
Step 1: Click on the "Get Form" button above on this page to get into our PDF tool.
Step 2: The editor will let you modify your PDF form in various ways. Transform it by including customized text, adjust what is already in the PDF, and add a signature - all within a few mouse clicks!
This PDF form requires particular details to be typed in, therefore be certain to take the time to type in exactly what is requested:
1. Fill out your Form A 771 with a group of essential blanks. Consider all the important information and ensure there is nothing forgotten!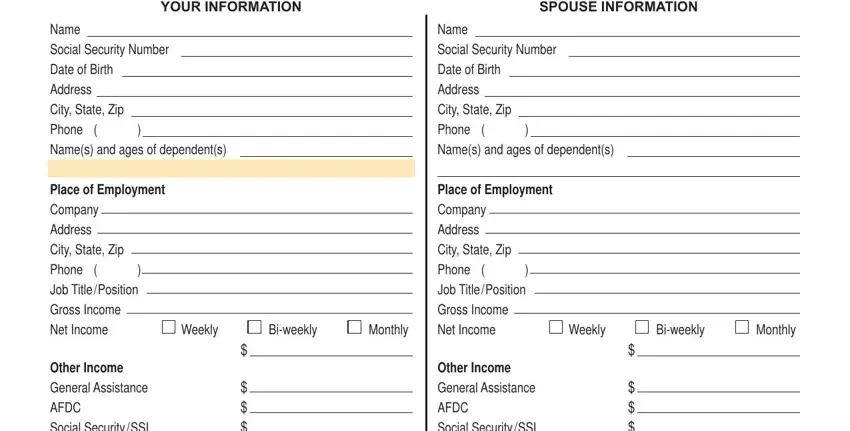 2. The subsequent stage would be to fill in these particular blank fields: Other Income General Assistance, Other Income General Assistance, PROPOSED INSTALLMENT AGREEMENT, modayyr, Monthly, Semimonthly, Biweekly, Weekly, Monthly Automatic Withdrawal check, First Payment Withdrawal Date, INSTALLMENT AGREEMENT TERMS A, may affect your credit rating The, Your Wisconsin and Federal tax, ment, and All returns and taxes must be.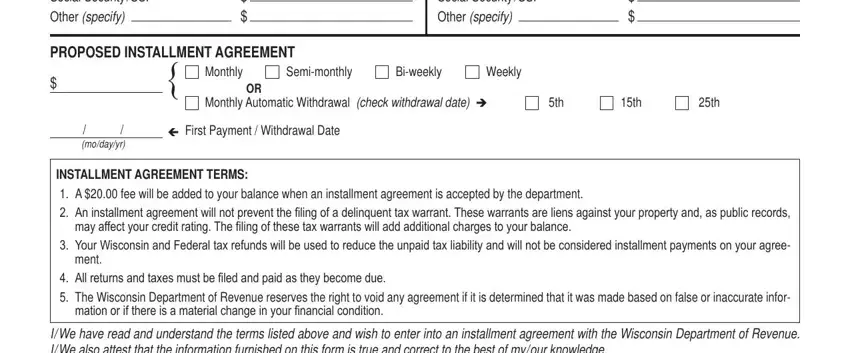 3. This next step should be quite simple, Financial Institutions, Balance, Name and address of institution, Checking Account Savings Account, Beneiciary, Amount, Cash Value, Balance Due, on Loan, Yes, Have premiums been paid to date, Motor Vehicles, Make License Plate, Make License Plate, and Model - these blanks will need to be filled out here.
4. This section arrives with the next few blank fields to complete: Real Estate If you rent list name, Location Mortgage Holder, Expenses, Fair Market Value Address, Balance Due, Monthly Payment, Balance Due, Please note any payments you are, Yes Yes Yes Yes, Electrical Telephone Water Cable, and Mortgage or Rent Property tax.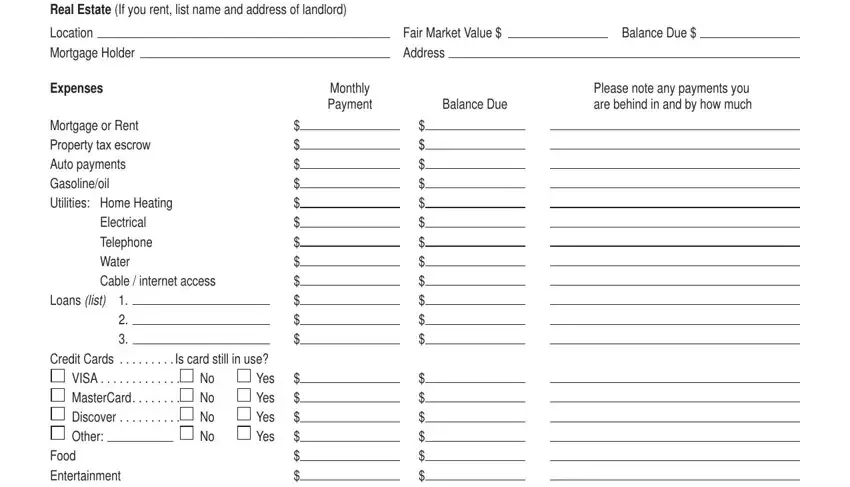 Lots of people frequently make some errors when filling out Location Mortgage Holder in this section. Ensure you reread what you enter right here.
5. The pdf needs to be wrapped up by dealing with this area. Further you will see an extensive set of form fields that need appropriate details to allow your document usage to be complete: Mortgage or Rent Property tax, and Net Difference.

Step 3: Ensure the information is right and then click on "Done" to complete the task. Join FormsPal now and instantly obtain Form A 771, all set for downloading. All modifications you make are saved , enabling you to modify the pdf further if necessary. At FormsPal, we strive to make certain that all your details are maintained private.