Using the online editor for PDFs by FormsPal, you'll be able to fill in or modify Form A 771A right here. Our expert team is always working to expand the tool and help it become much faster for clients with its many features. Make use of present-day innovative prospects, and discover a myriad of unique experiences! All it takes is a couple of basic steps:
Step 1: First of all, open the tool by pressing the "Get Form Button" in the top section of this site.
Step 2: With this advanced PDF editor, it's possible to accomplish more than merely fill in forms. Edit away and make your documents appear professional with customized textual content added, or adjust the file's original input to perfection - all that comes with an ability to add stunning pictures and sign it off.
This document will involve specific details; to guarantee consistency, take the time to take into account the suggestions further down:
1. The Form A 771A usually requires certain details to be typed in. Ensure the next fields are filled out: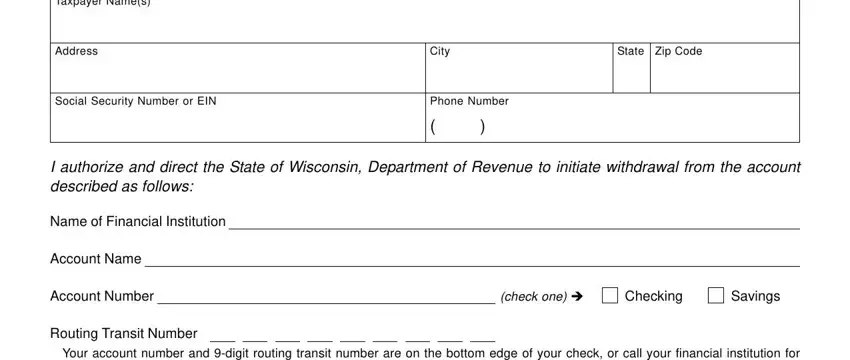 2. Just after the first array of fields is completed, go to type in the applicable information in all these: Your account number and digit, Amount to be withdrawn, The day the Electronic Funds, of each month, Attach a voided check or other, The payment amount specified in, If a withdrawal cannot be, AUTHORIZED BY, Authorized Signer Name please print, Authorized Signer Name please print, Signature, and Signature.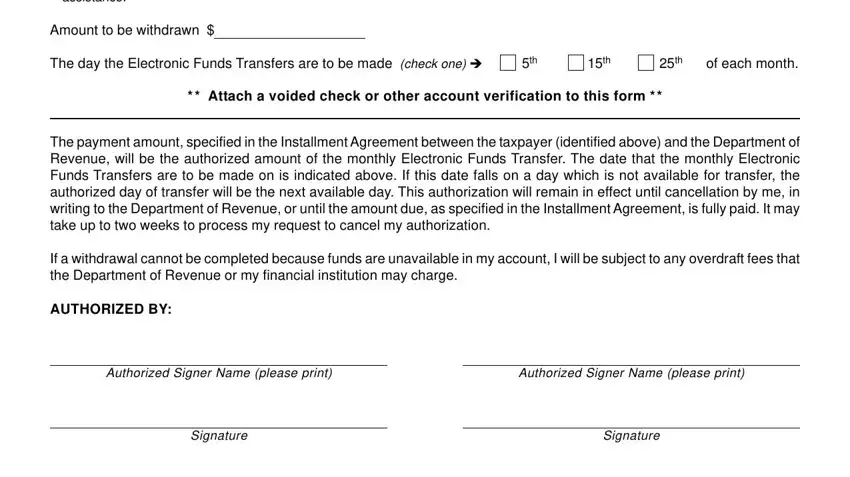 It's very easy to make errors when filling out your Authorized Signer Name please print, for that reason make sure you take another look before you'll finalize the form.
Step 3: When you have reread the details in the file's blanks, press "Done" to complete your document creation. After registering a7-day free trial account with us, it will be possible to download Form A 771A or email it immediately. The form will also be readily available from your personal account page with all your changes. FormsPal is committed to the confidentiality of all our users; we make sure all personal data coming through our editor continues to be confidential.