It shouldn't be difficult to prepare state of new mexico form acd 31015 taking advantage of our PDF editor. This is the way it is possible to successfully prepare your form.
Step 1: To begin the process, click the orange button "Get Form Now".
Step 2: Now it's easy to change the state of new mexico form acd 31015. The multifunctional toolbar can help you include, delete, adapt, and highlight text as well as conduct many other commands.
For every single section, prepare the details required by the platform.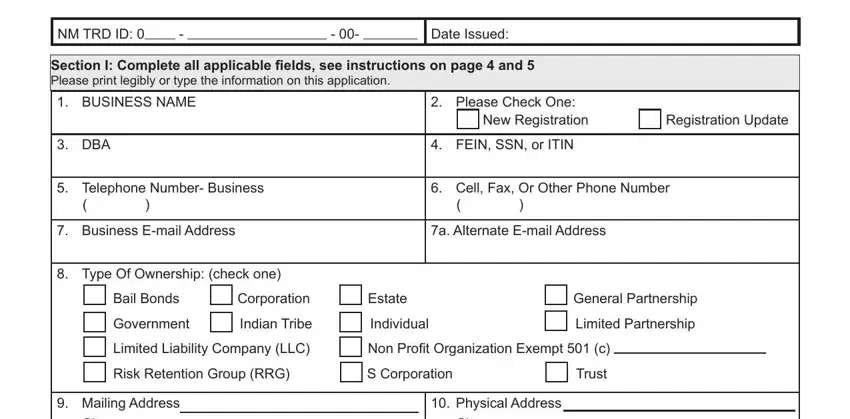 Type in the essential data in the space MailingAddress, City, PhysicalAddress, City, StateZipCode, StateZipCode, County, County, aChangethebusinessstatustoCheckOne, inNewMexico, MonthDayYear, ActiveClosed, EffectiveDateMMDDCCYY, SelectCRSFilingStatus, and CheckAllThatApply.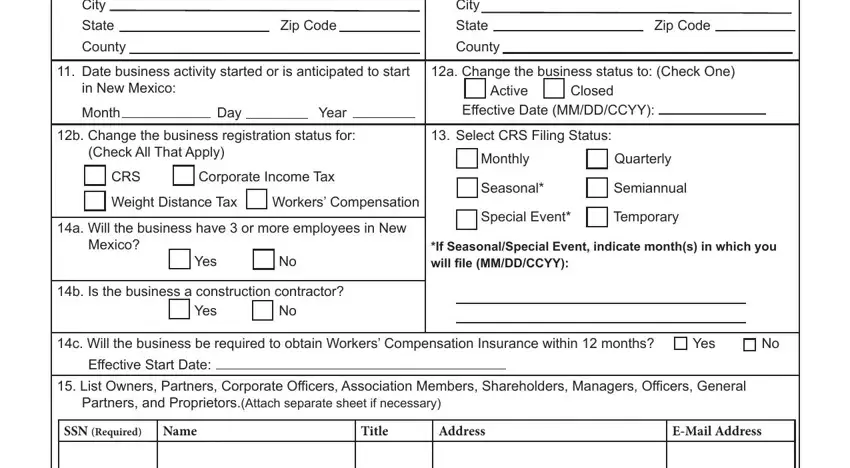 Indicate the important information in SSNRequired, Name, Title, Address, and EMailAddress field.

Describe the rights and responsibilities of the parties inside the paragraph Methodofaccounting, Pleasecheckallthatapply, YesNo, Cash, Accrual, PrintName, Signature, Title, Date, SecretaryofStateBusinessID, Number, AddDeleteChange, AddDeleteChange, and AddDeleteChange.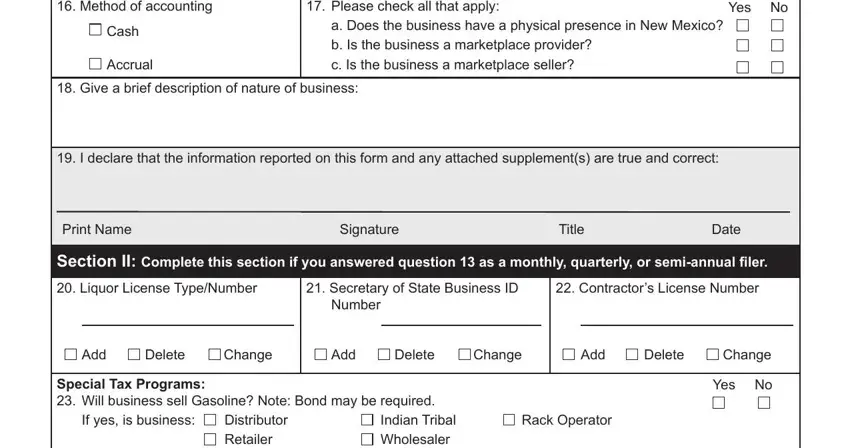 Fill out the form by reading the next sections: YesNo, WillbusinesssellCigarettes, WillbusinessbeaWaterProducer, IfyesTypeofWaterSystem, WillbusinesssellLiquor, and IfyesEregistrationisrequired.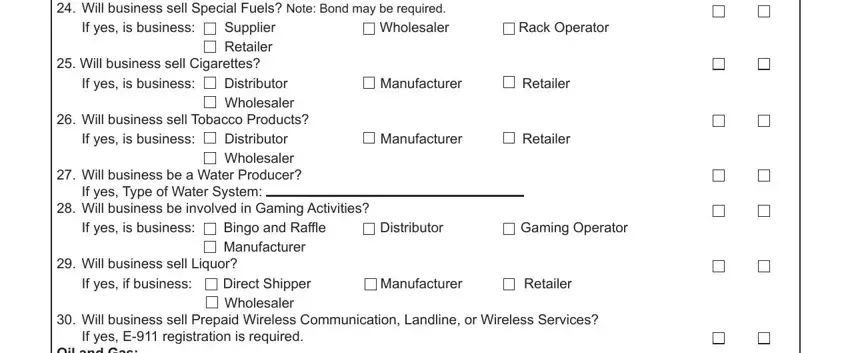 Step 3: As soon as you press the Done button, your ready document can be transferred to any kind of your gadgets or to electronic mail indicated by you.
Step 4: Be sure to avoid possible difficulties by making a minimum of a couple of duplicates of your file.