The PDF editor which you'll take advantage of was developed by our best developers. You may prepare the helc file document immediately and effortlessly with this application. Simply comply with this particular guideline to get going.
Step 1: Choose the "Get Form Here" button.
Step 2: You can now change your helc file. This multifunctional toolbar permits you to include, remove, customize, and highlight content material as well as conduct many other commands.
You'll have to type in the following data in order to complete the document: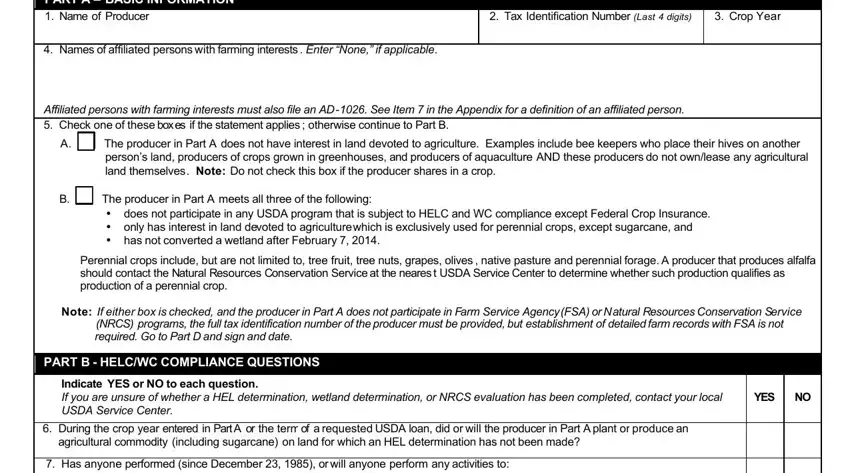 Jot down the data in the Note: Maintenance is the repair, Note: If "YES" is checked for Item, determination, Check this box only if the, Check this box if either of the, cid, 149 Is a tenant on a farm, other farms not associated with, cid, 149 Is a landlord of a farm, PART C – ADDITIONAL INFORMATION, Farm and, or tract, field number:, Current land use (specify crops):, County:, Activity:, and If unknown area.
You could be requested for particular crucial information if you would like fill out the Producer, s Certification: I hereby, 10, B FOR FSA USE ONLY (for referral to, 11, A 10, C 11, B and IMPORTANT: If you are unsure about field.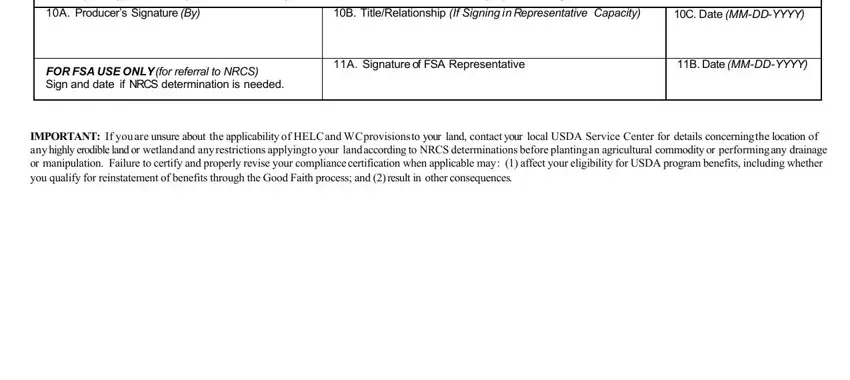 The THEN affiliated persons with, general partnership, limited partnership, limited liability company, joint venture, estate, irrevocable or revocable trust, Indian tribal venture or group, corporation with stockholders, first level members of the entity, first level shareholders with more, IMPORTANT NOTICE: Signature on, NOTE:, The following statement is made in, and This information collection is area is the place to place the rights and responsibilities of either side.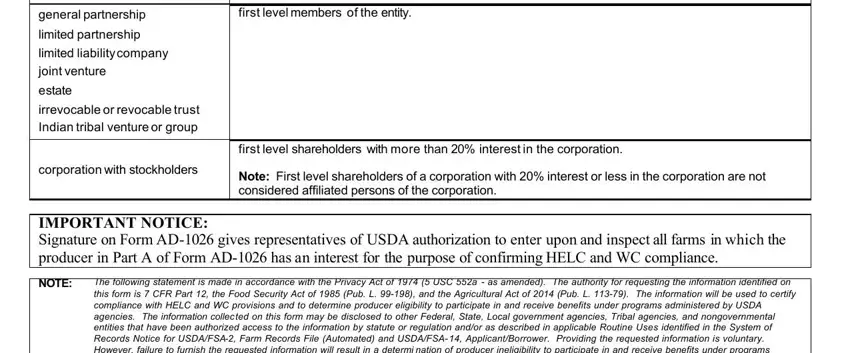 Step 3: Hit the button "Done". Your PDF form can be exported. You may upload it to your device or send it by email.
Step 4: Produce a duplicate of every different form. It should save you some time and allow you to refrain from issues in the long run. By the way, your data won't be used or analyzed by us.