The Form Cd 516 Lf filling in process is simple. Our tool enables you to use any PDF form.
Step 1: Select the orange button "Get Form Here" on this website page.
Step 2: Now you should be on your file edit page. You'll be able to add, modify, highlight, check, cross, add or delete fields or text.
Create the Form Cd 516 Lf PDF by providing the details required for each part.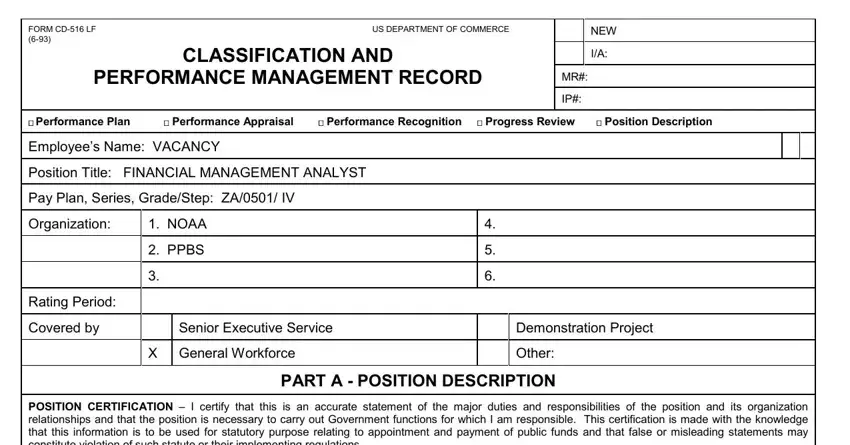 Write down the essential data in the area POSITION CERTIFICATION I certify, SUPERVISORS SIGNATURE, DATE, SECOND LEVEL SUPERVISOR, DATE, Jane Doe, CLASSIFICATION CERTIFICATION, OFFICIAL TITLE, John Smith, SERIES, FUNC, GRADE, YES, I certify that this position has, and NAME TITLE OF CLASSIFIER.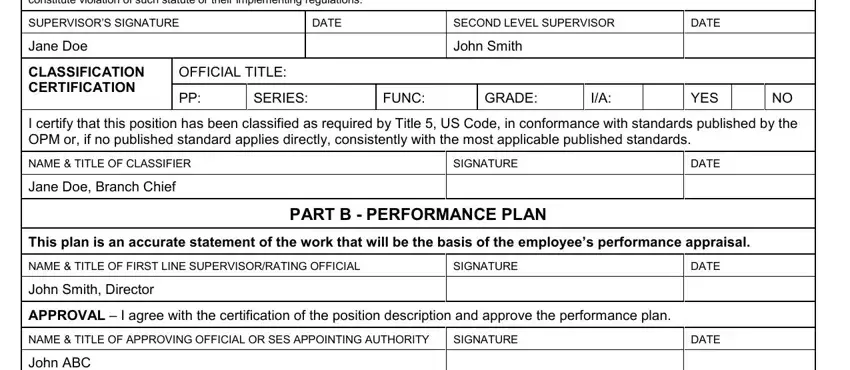 It is crucial to put down certain particulars within the area John ABC, EMPLOYEE ACKNOWLEDGMENT My, SIGNATURE, DATE, and PRIVACY ACT STATEMENT Disclosure.

The field PERFORMANCE PLAN PROGRESS REVIEW, Employees Name, PART I PERFORMANCE PLAN, A CRITICAL ELEMENTS LIST at least, Expand size of blocks as desired, B RATING Mark One, Meets or Exceeds, Meets or Exceeds, Meets or Exceeds, Does Not Meet, Does Not Meet, and Does Not Meet is going to be where to place all sides' rights and obligations.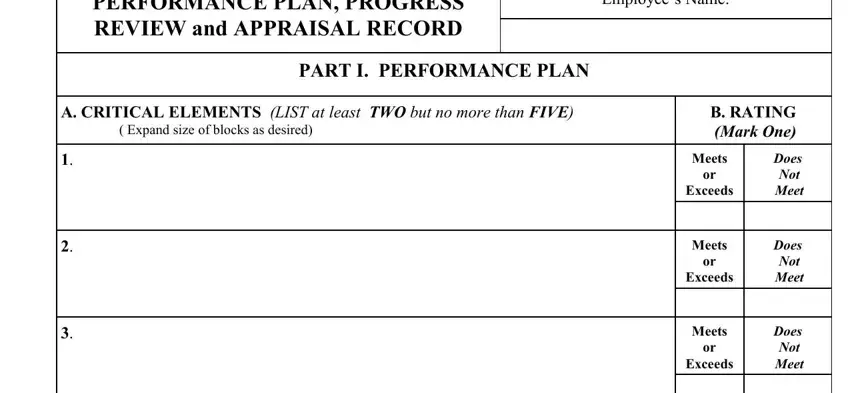 Check the areas Meets or Exceeds, Meets or Exceeds, Does Not Meet, Does Not Meet, NOAA Level Performance Form, and See NAO for Instructions and then complete them.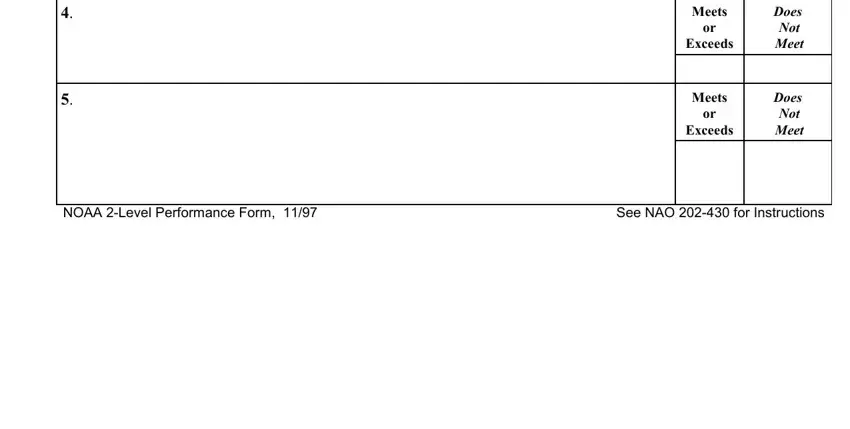 Step 3: Hit the "Done" button. Now you may upload the PDF document to your device. Aside from that, you'll be able to deliver it by means of electronic mail.
Step 4: To protect yourself from all of the hassles down the road, you will need to make a minimum of several copies of the form.