The PDF editor which you'll begin using was designed by our top level web developers. One could create the dl 59 form pa form instantly and conveniently with our software. Just keep up with the instruction to start out.
Step 1: Choose the button "Get Form Here".
Step 2: Right now, you can start editing your dl 59 form pa. Our multifunctional toolbar is available to you - insert, eliminate, adjust, highlight, and perform many other commands with the content material in the form.
These particular segments are included in the PDF file you'll be creating.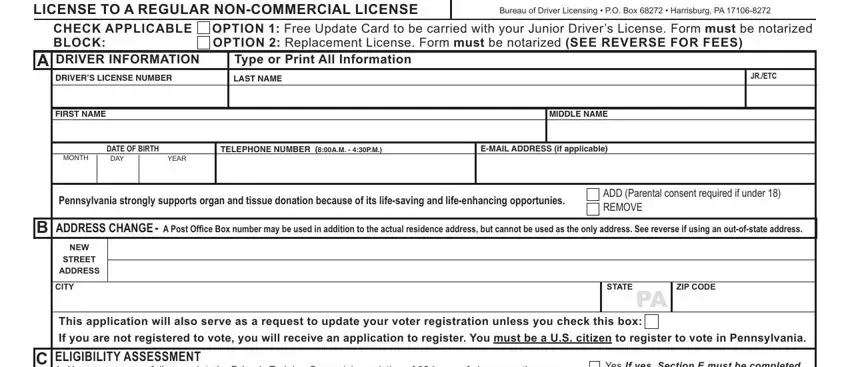 Provide the demanded data in the INSTRUCTIONS, DATE, hours, of, behind, the, wheel TOTAL, name, of, the, approved, school, district county, of, school school, year, of, driver, education signature, of, school, official X, SIGN HERE, school, year, of, driver, education and county, of, school section.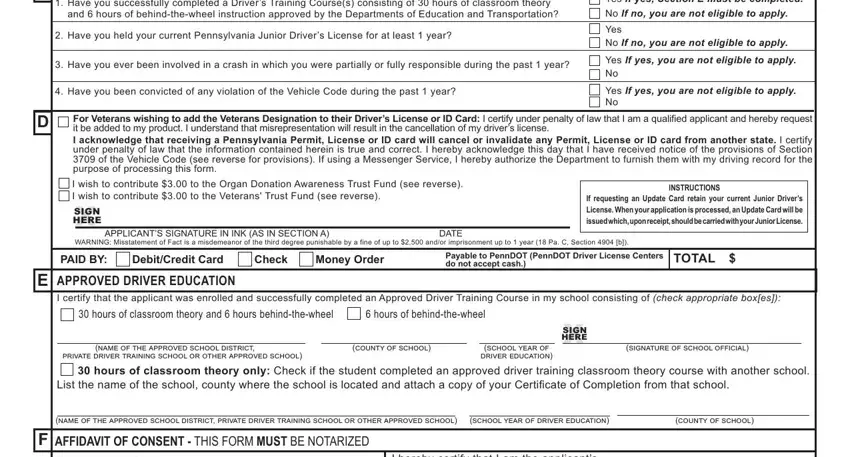 You'll have to include specific data inside the box YEAR, DAY, SIGNATURE, OF, PERSON, ADMINISTERING, OATH SIGN, IN, PRESENCE, OF, NOTARY SEAL, I, hereby, certify, that, Iam, the, applicants PARENT, PERSON, IN, LOCO, PARENT, IS GUARDIAN, SPOUSE and IN, INK
Please describe the rights and responsibilities of the sides within the Federal, Government US, Armed, Forces THIS, FORM, MUST, BE, NOTARIZED, IN, SECTION, F and FEE box.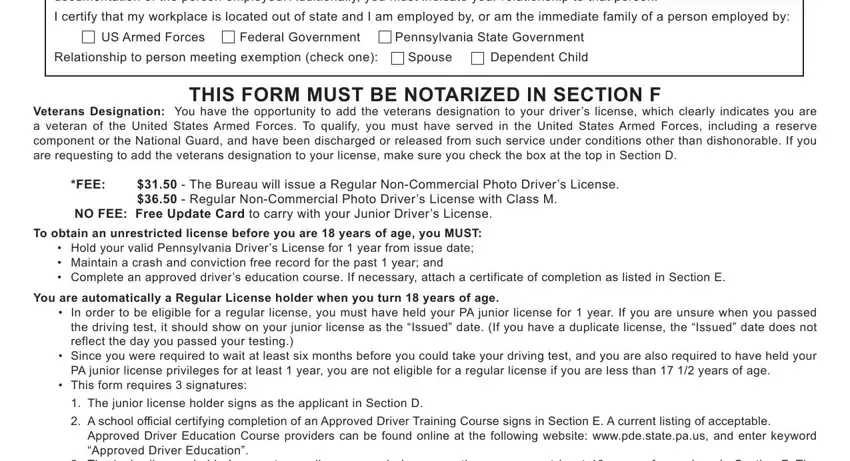 Step 3: Choose the Done button to ensure that your completed document can be transferred to any type of device you pick out or delivered to an email you indicate.
Step 4: To protect yourself from any type of complications in the future, be sure to generate no less than two or three copies of the file.