It is easy to fill out documents working with our PDF editor. Updating the vtr 34 lost title document is not difficult for those who adhere to the following actions:
Step 1: Get the button "Get Form Here" and press it.
Step 2: When you have entered the editing page vtr 34 lost title, you should be able to notice each of the options intended for your file at the upper menu.
These parts are within the PDF form you will be creating.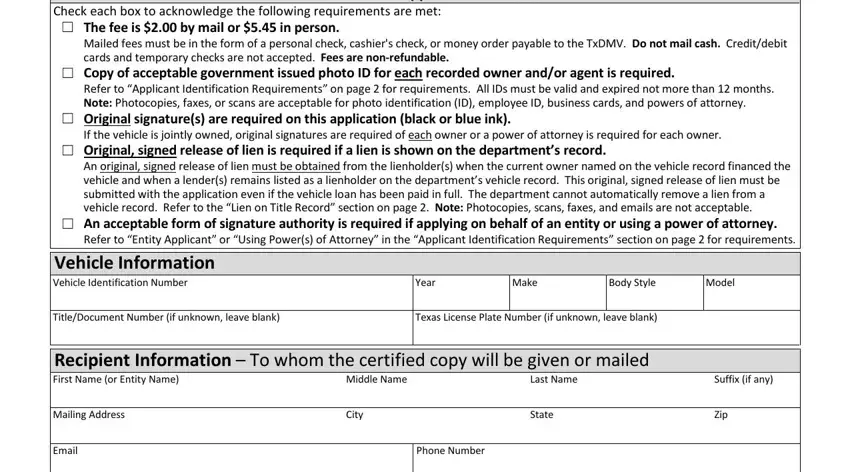 Include the necessary particulars in the Government Issued Identification, Expiration Date, ID Number, Other, US Driver LicenseID Card Issued, Other, Other, Other, Type, Type, Type, ID Number, ID Number, ID Number, and Expiration Date field.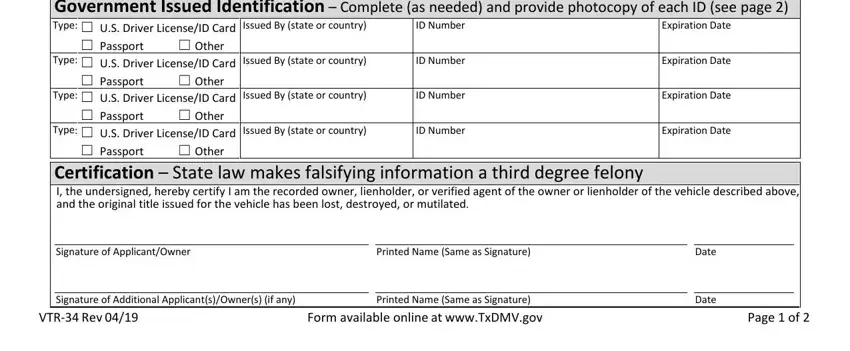 Within the segment dealing with An original signed release of lien, HOUSTON East Governors Cir, VTR Rev, Form available online at, and Page of, it's essential to write down some appropriate data.

Step 3: In case you are done, choose the "Done" button to transfer the PDF form.
Step 4: Produce copies of the form. This would save you from upcoming problems. We don't read or share the information you have, thus you can relax knowing it's going to be safe.