The dos 1246 security guard renewal application filling out course of action is very simple. Our PDF tool enables you to work with any PDF file.
Step 1: The first step will be to hit the orange "Get Form Now" button.
Step 2: Now, you can update your dos 1246 security guard renewal application. The multifunctional toolbar lets you include, delete, customize, highlight, and perform other commands to the content material and areas within the document.
Type in the information required by the system to get the form.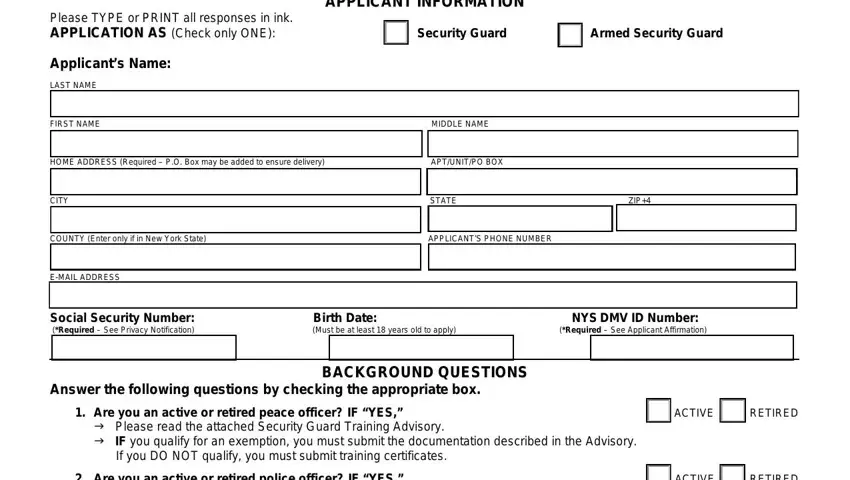 Please submit the If you DO NOT qualify you must, Has any license or permit issued, in New York State or elsewhere, YES, IF YES you must submit an, Have you ever been discharged, incompetence or misconduct as, YES, IF YES you must submit an, Have you ever applied in this, YES, DOSfa Rev, and Page of area with the demanded information.

Note the essential data in A completed application must, The completed signed application, Receipt that provides proof of, application, If applying for an armed security, Note Security guard employers, APPLICANT AFFIRMATION I affirm, and In addition I hereby authorize the segment.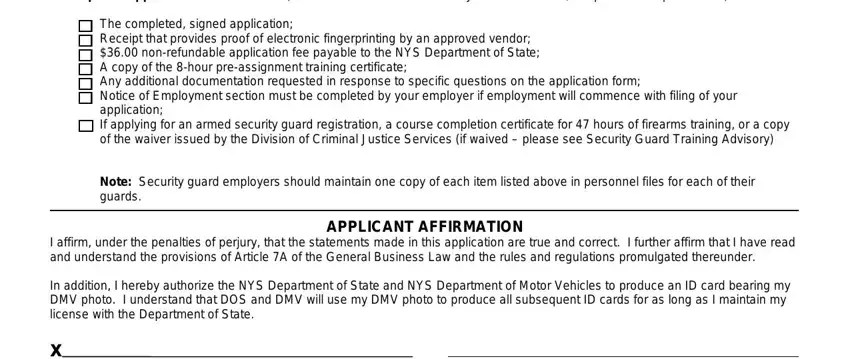 In the section Print Name, Applicants Signature, Date Signed, If employment will commence with, NOTICE OF EMPLOYMENT, DATE OF HIRE, TRANSACTION NUMBER, TRANSACTION DATE, GUARDS NAME, GUARDS SOCIAL SECURITY NUMBER, EMPLOYERS UID, EMPLOYERS BUSINESS NAME, I Please Print swear and affirm, Employers Signature, and Date Signed, place the rights and responsibilities of the sides.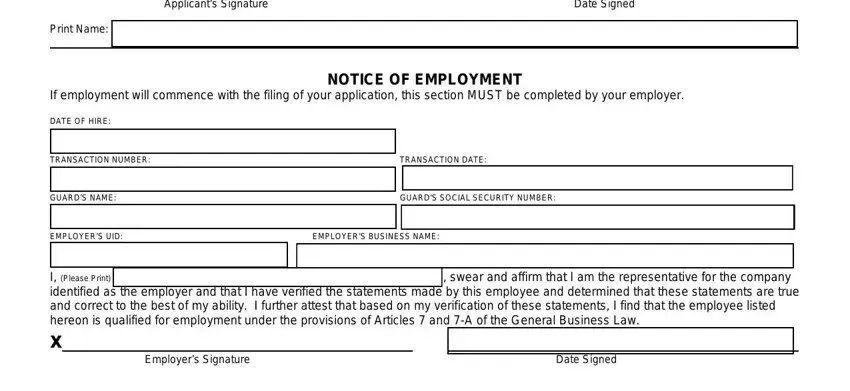 Finalize by taking a look at the following areas and preparing them as required: Last name, First name, Middle Initial, Suffix, Address, Apt Number, Zip Code, City, Birth date, Gender, M F, YYYY, Email address, DMV or IDNYC Number, and By signing below you certify that.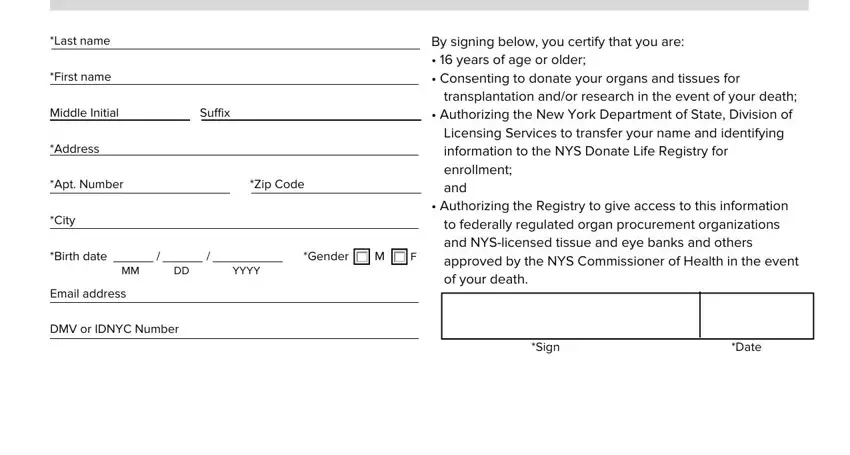 Step 3: Press the Done button to save your document. Now it is available for upload to your device.
Step 4: Generate a duplicate of every different form. It will save you time and enable you to avoid complications in the long run. Keep in mind, your details isn't going to be used or viewed by us.