We were designing the PDF editor with the notion of allowing it to be as quick to use as it can be. This is why the procedure of creating the dtf 4 1 will be simple use these steps:
Step 1: Click the "Get Form Here" button.
Step 2: At the moment you're on the document editing page. You can modify and add information to the file, highlight specified content, cross or check particular words, insert images, put a signature on it, delete unwanted fields, or eliminate them entirely.
The following parts are in the PDF form you'll be filling in.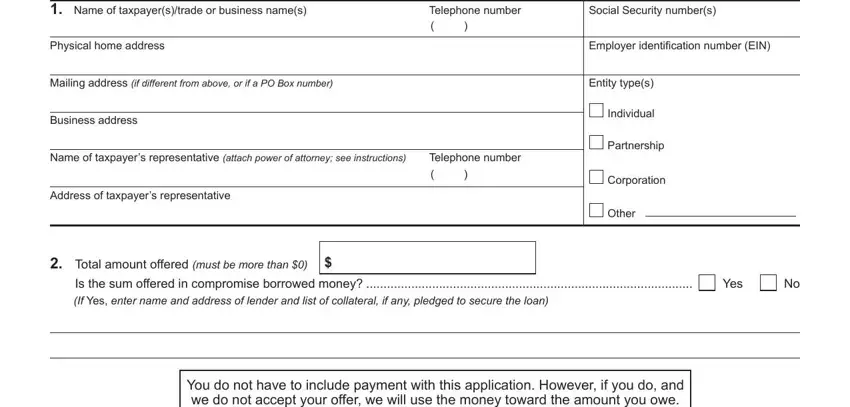 You should provide the necessary information in the Assessment ID, Type of tax or liability, Liability period, Amount due, Total payments to date, and Provide the facts and reasons field.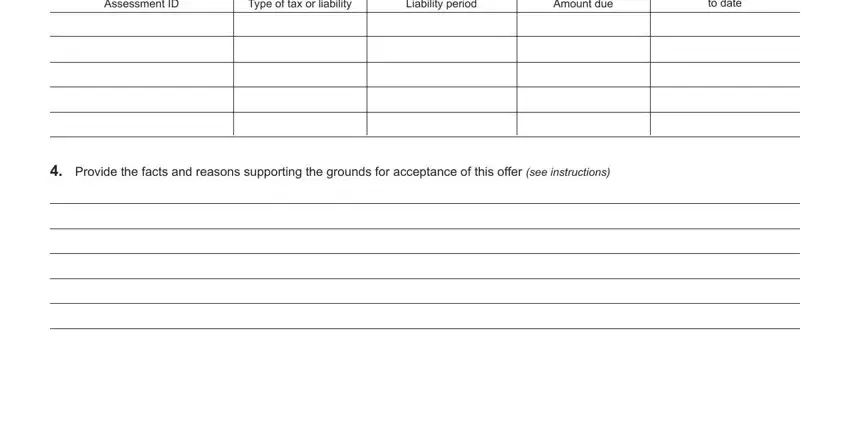 The program will require you to note some fundamental particulars to effortlessly complete the field Date, Date, Signature of taxpayers, Signature of taxpayers, and Corporations See instructions on.

The area If for a particular liability you, Section Grounds for the offer, Section Conditions By submitting, Section Signatures Sign and date, Corporations Enter the corporate, Checklist, Is DTF the correct form for you, If you have a representative did, Did you enter an offer of more, If your offer includes borrowed, Did you include copies of all, Did you sign and date the bottom, Did you include a completed Form, your last three federal income tax, and a credit report less than days should be where one can place each side's rights and obligations.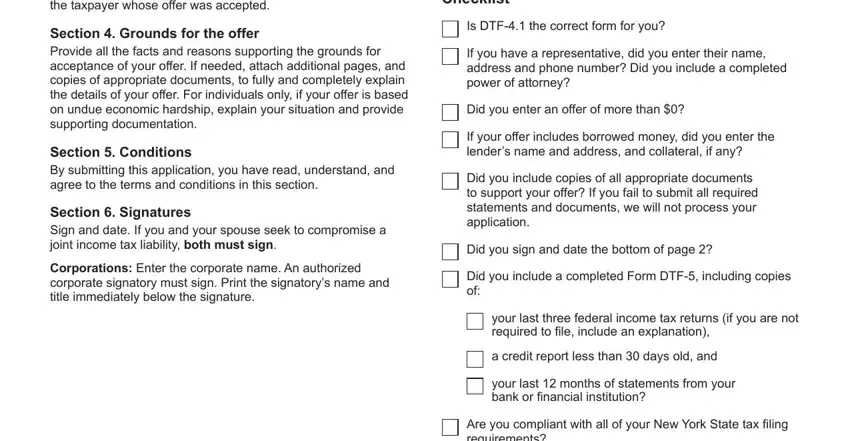 Step 3: Choose the "Done" button. Next, you can transfer the PDF document - save it to your device or forward it via email.
Step 4: Get duplicates of your document. This should protect you from future issues. We do not look at or distribute your data, for that reason you can relax knowing it will be secure.