Filling in nc 4 form is not difficult. We designed our software to make it convenient to use and assist you to prepare any form online. Here are a couple steps that you should follow:
Step 1: Initially, choose the orange "Get form now" button.
Step 2: Now it's easy to manage your nc 4 form. This multifunctional toolbar enables you to insert, erase, customize, and highlight content material or undertake several other commands.
These particular sections will make up the PDF file that you'll be filling in: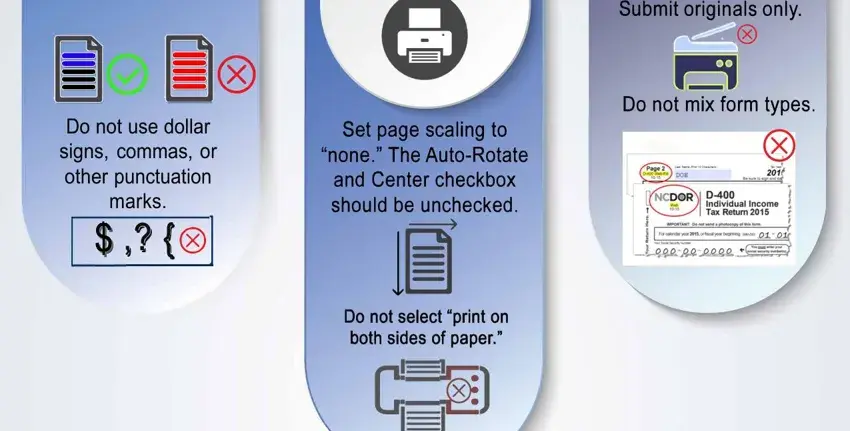 Please write down the crucial information in the area.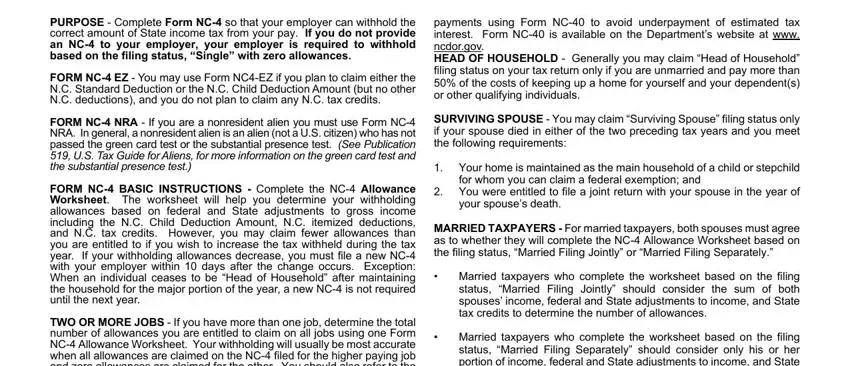 The system will ask you to include particular relevant details to effortlessly fill out the segment Web, Social, Security, Number Filing, Status LastName, Single, or, Married, Filing, Separately Head, of, Household Address, City, State, Zip, Code, Digit Country, If, not, US County, Enter, first, five, letters and Date.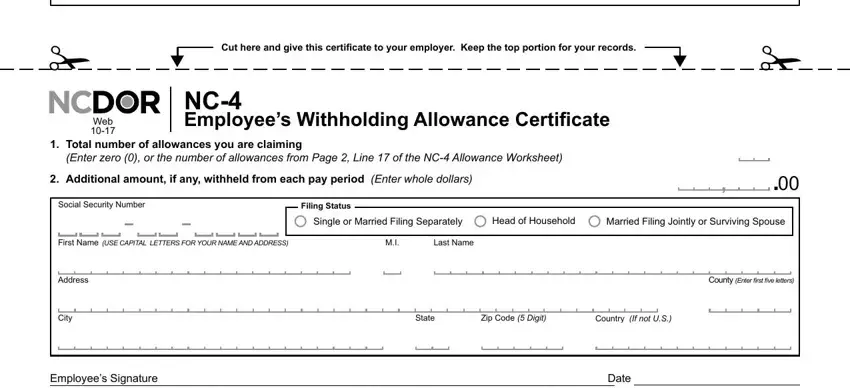 The NC, Allowance, Worksheet PartI, Yes, oYe, so, Yes, oYe, so No, oNo, oNo, oN, oo Married, Filing, Jointly Yes, oYe, so, Yes, oYe, so Ye, so No, oNo, oNo, oN, oo and Noo field should be used to note the rights or responsibilities of both parties.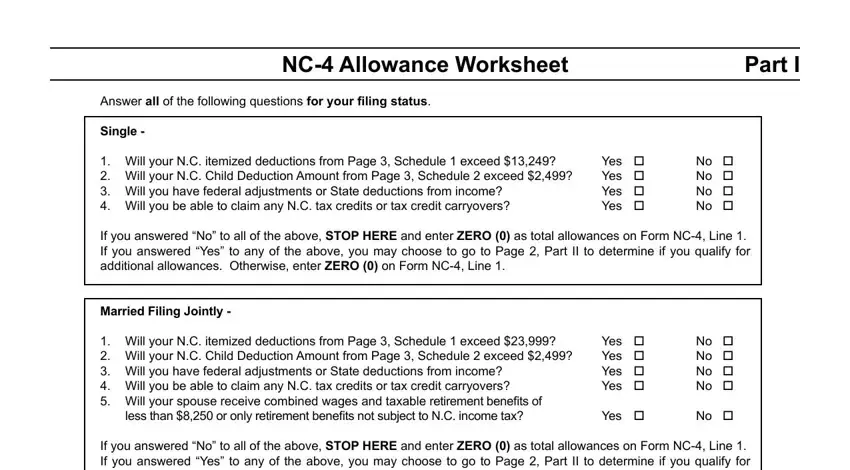 Look at the areas Married, Filing, Separately No, oNo, oNo, oN, oo Head, of, Household Yes, oYe, so, Yes, oYe, so and No, oNo, oNo, oN, oo and thereafter fill them out.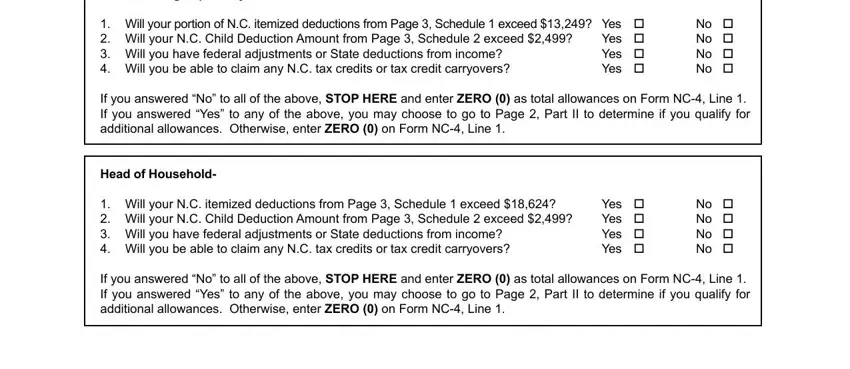 Step 3: Choose the "Done" button. Next, you can export your PDF file - download it to your electronic device or forward it by using email.
Step 4: Get a copy of each single form. It will save you time and make it easier to remain away from worries later on. Also, your data won't be revealed or viewed by us.