It is simple to complete documents using our PDF editor. Improving the texas state application document is not hard in the event you keep up with the next steps:
Step 1: On this page, choose the orange "Get form now" button.
Step 2: So, you may alter your texas state application. This multifunctional toolbar will let you add, get rid of, modify, highlight, and also conduct several other commands to the content and fields inside the document.
Complete the following sections to prepare the file: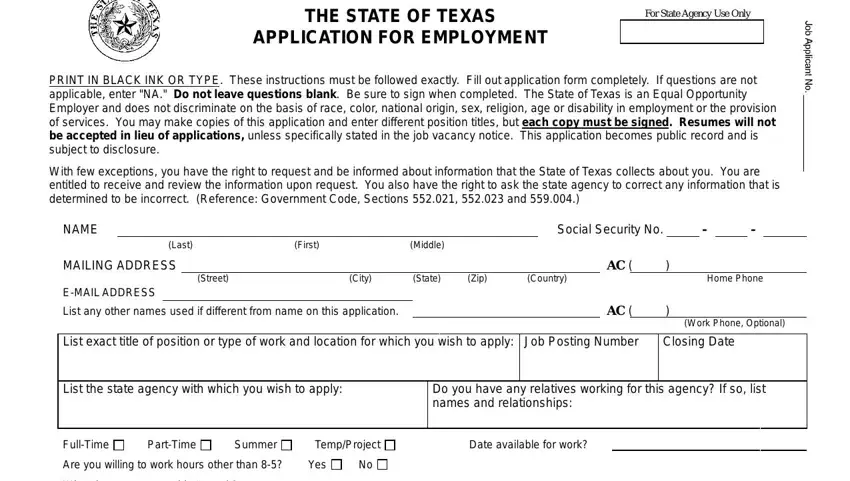 You have to submit the Summer, PartTime, TempProject, Ifyeswhatpercentoftime, Dateavailableforwork, State, Number, CommercialDriversLicense, Yes, AreyouatleastyearsofageYes, ExpectedGraduation, NameandLocation, SemClock, Graduated, and Typeof space with the necessary data.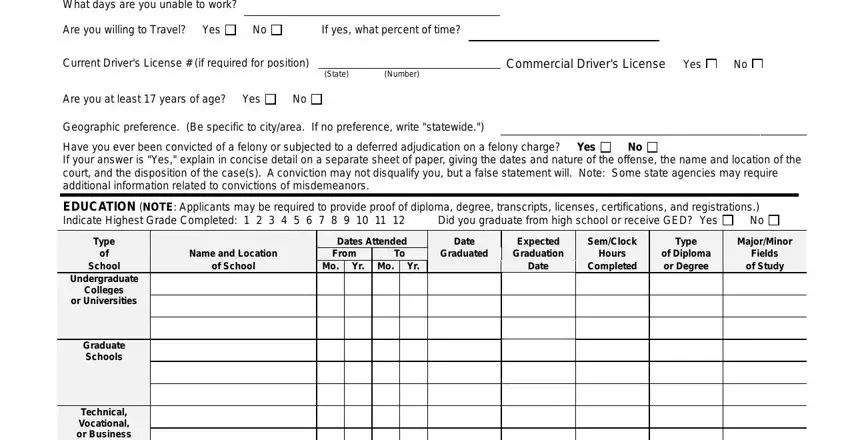 Within the area referring to Pageof, Undergraduate, Colleges, orUniversities, GraduateSchools, TechnicalVocationalorBusiness, Schools, DateReceived, TimeReceived, Receivedby, and EInvNo, it's essential to put in writing some appropriate data.

The DateissuedDateexpires, LicenseNo, AreyouacertifiedinterpreterYes, HowfluentlyFair, Good, and Excellent section is where either side can indicate their rights and obligations.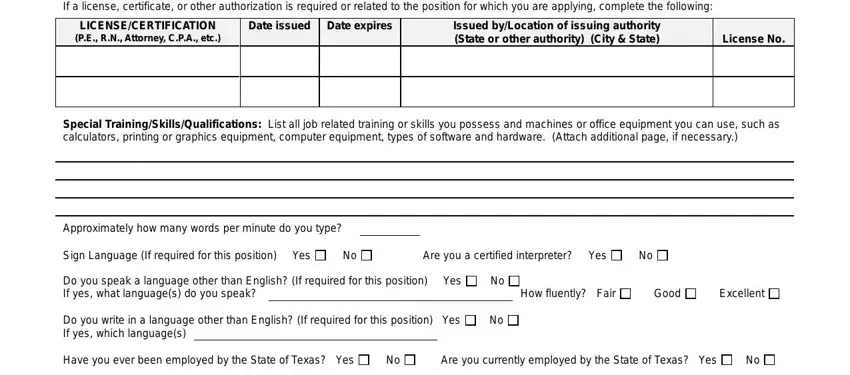 End by analyzing the following areas and filling them out as needed: AreyouaveteranYes, Ifyeslisttypeofdischargestatus, DatesofServiceFromTo, AreyouasurvivingspouseofaveteranYes, and AreyouasurvivingorphanofaveteranYes.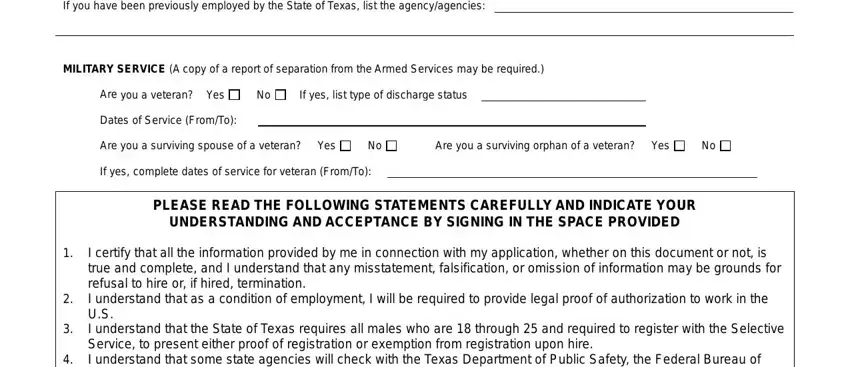 Step 3: Click the Done button to save your file. Then it is readily available for export to your electronic device.
Step 4: Generate copies of the document - it will help you refrain from forthcoming complications. And don't worry - we don't distribute or watch your details.