We were establishing this PDF editor with the concept of allowing it to be as simple make use of as it can be. This is why the procedure of managing the form exemption will likely to be effortless carry out these particular steps:
Step 1: The webpage includes an orange button that says "Get Form Now". Merely click it.
Step 2: So you are on the form editing page. You may edit and add content to the file, highlight words and phrases, cross or check certain words, add images, sign it, erase unnecessary fields, or eliminate them completely.
Fill in all of the following segments to complete the file: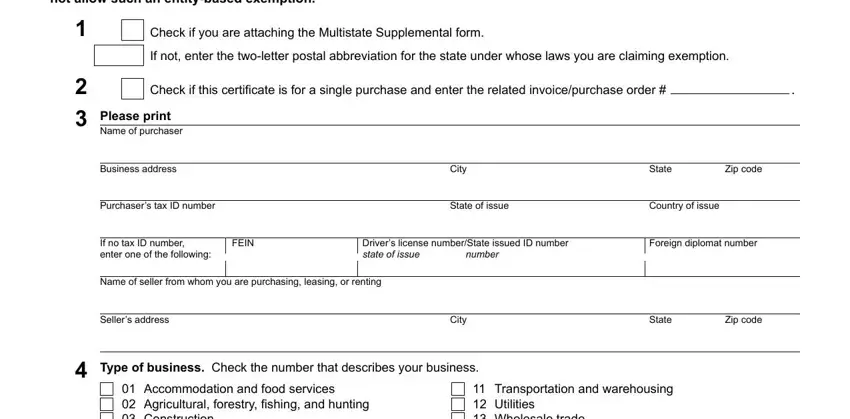 Note the required information in Accommodation and food services, Transportation and warehousing, Reason for exemption Check the, A Federal government department B, G Resale, Industrial productionmanufacturing, H Agricultural production I J, Sign here I declare that the, Signature of authorized purchaser, Print name here, Title, Date, Phone number, and Email address part.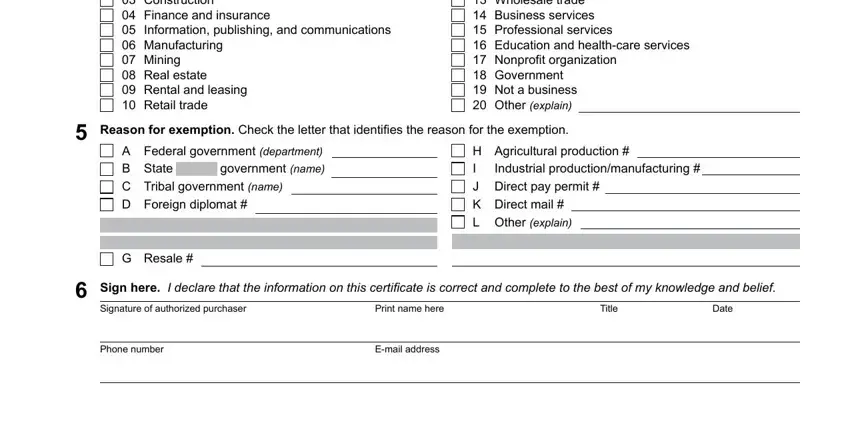 It is necessary to put down particular details within the segment Streamlined Sales and Use Tax, Name of purchaser, State, Reason for exemption, and Identification number if required.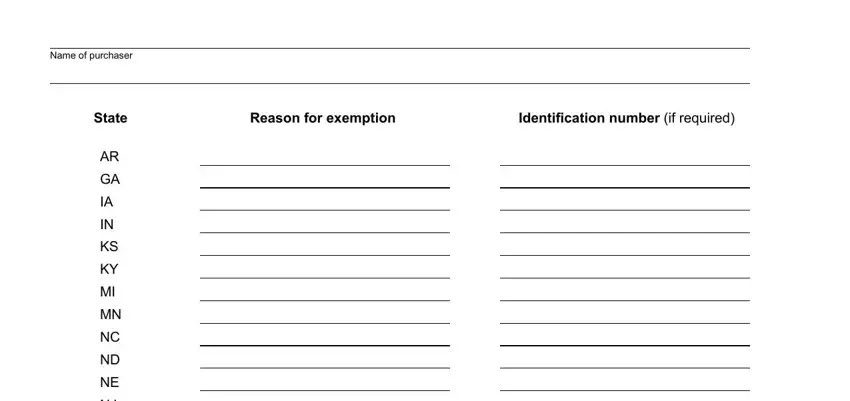 Inside the box SSUTA Direct Mail provisions are, identify the rights and responsibilities of the parties.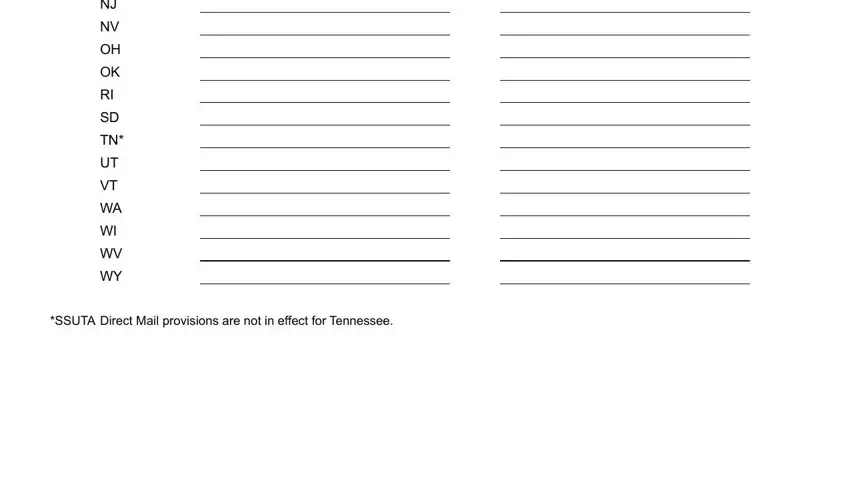 Step 3: The moment you select the Done button, the final document is conveniently exportable to any type of of your gadgets. Or, you can deliver it using mail.
Step 4: Produce duplicates of your form. This can save you from forthcoming misunderstandings. We don't read or display your details, as a consequence be assured it will be secure.